5,000 Turkeys Heading to Florida Families in Need, Courtesy of Rapper Kodak Black
Rapper Kodak Black has donated over 5,000 turkeys to Florida families in need ahead of the Thanksgiving holiday.
Kodak's attorney, Bradford Cohen, revealed the news Wednesday on Instagram. He stated that the rapper spent approximately $14,500 on the birds with the intent of distributing them around his hometown areas in Florida.
"I know [Kodak Black] wishes he could have been there, but he sends all his well wishes for a Happy Thanksgiving," Cohen wrote in a post online. "He continues to provide help for needy families all the while getting himself healthy."
After purchasing the turkeys, Kodak's team took them on a "donation tour" that included at least seven different neighborhoods and cities, featuring Fort Lauderdale, Miami, Delray Beach and Pompano Beach, among others.
The tour specifically included a stop at the Golden Acres apartment development in Pompano Beach, where Kodak, now 24, grew up, according to Cohen.
A fleet of rental trucks was used to quickly travel to many different neighborhoods, and the seven stops on the donation tour were reportedly made in just three days.
However, while his team helped to distribute the thousands of turkeys to hungry families, Kodak himself was unable to attend the festivities. He is reportedly undergoing 90 days of court-ordered rehabilitation after failing a previous drug test while on probation.
The rapper had originally been sentenced to 46 months in prison on a firearms possession charge in 2019, but had his sentence commuted this past January by former President Donald Trump.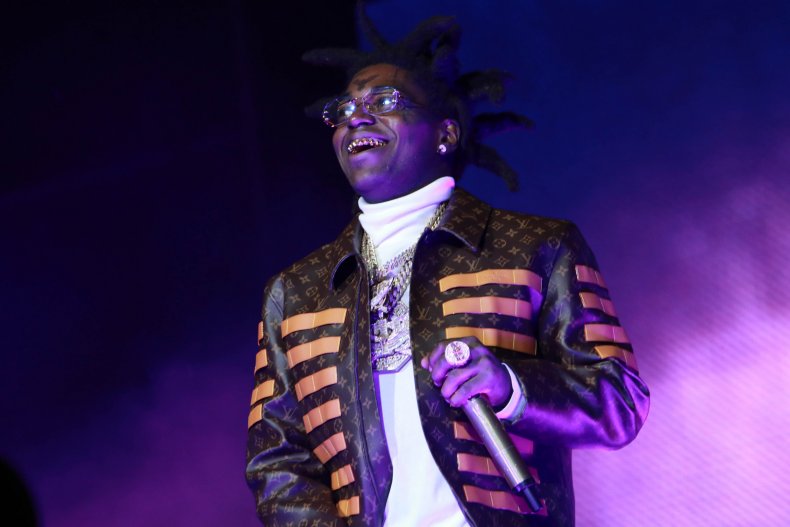 The prison sentence marks just the latest in a series of legal battles for Kodak, who has been arrested numerous times. However, while he has had trouble with the law before, the rapper is also well known for his music, rise to stardom, and pledges to charity.
Kodak began in the music industry performing with local rap groups, and eventually signed a recording deal in October 2015. His popularity soon grew, and he made his way through the national rap scene.
He has released three studio albums to date and continues to see significant mainstream success.
His highest-charting single, a 2017 song called "Tunnel Vision," peaked at No. 6 on the Billboard Hot 100 chart.
Beyond his rapping talents, Kodak Black has also shown his philanthropic side, helping out the less fortunate through a variety of initiatives.
In past years, he has donated money to low-income school districts so that they could afford school supplies and holiday parties, and at one point helped a girl in Texas purchase over 40,000 pencils for her school.
Additionally, Kodak has donated money to the families of those struck by tragedy. This includes a South Carolina police officer killed in the line of duty and Kendrick Castillo, who was the lone fatality of a Colorado school shooting in 2019.
Kodak also offered to pay for Castillo's funeral expenses and opened a $10,000 college scholarship in his name.
Newsweek has reached out to Kodak Black's label, Atlantic Records, for comment.