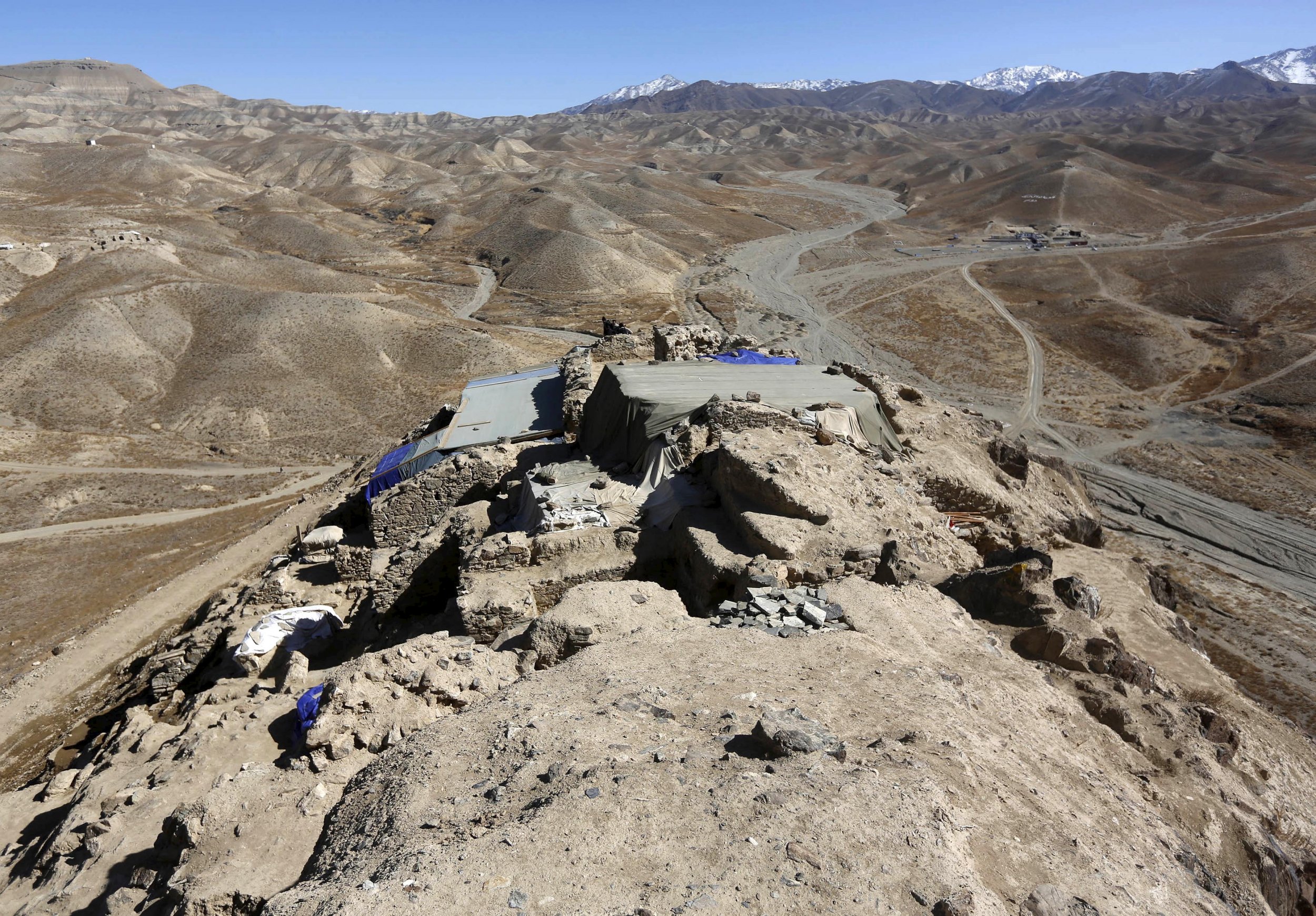 A 5,000-year-old historic site in Afghanistan may be destroyed by a Chinese mining company. The site, known as Mes Aynak, is filled with ancient Buddhist relics, many of which have yet to be excavated. Unfortunately for archaeologists, the site also sits atop a valuable copper mine.
On July 1, the makers of the Saving Mes Aynak documentary organized #SaveMesAynak Day in hopes that people would spread the word about their film and the site in general. Brent A. Huffman, director of the film, traveled to Kabul to present to Afghani leaders both the documentary and a petition of 100,000 signatures urging the site's preservation.
Archaeologist Qadir Temori has been fighting to save the site, as only about 10 percent of it has been excavated. "Some believe future discoveries at the site have the potential to redefine the history of Afghanistan and the history of Buddhism itself," the filmmakers said in a statement.
In an effort to raise funds, Afghanistan cut a deal with a Chinese government-owned mining company. China has invested almost $3 billion in Afghanistan's copper market, the film notes, and this mine could reap $100 billion worth of copper. "The Chinese government-owned company plans to mine the copper using an open-pit method, the cheapest, most environmentally destructive style of mining," the filmmakers explained. "By doing so, the archaeology site, as well as the entire mountain range, will be completely demolished."
On the day of advocacy, many have shown support for saving the site, but the government's response remains unclear, leaving the site's fate unknown for now.