50,000 Children Face Starvation in South Sudan, Say Relief Agencies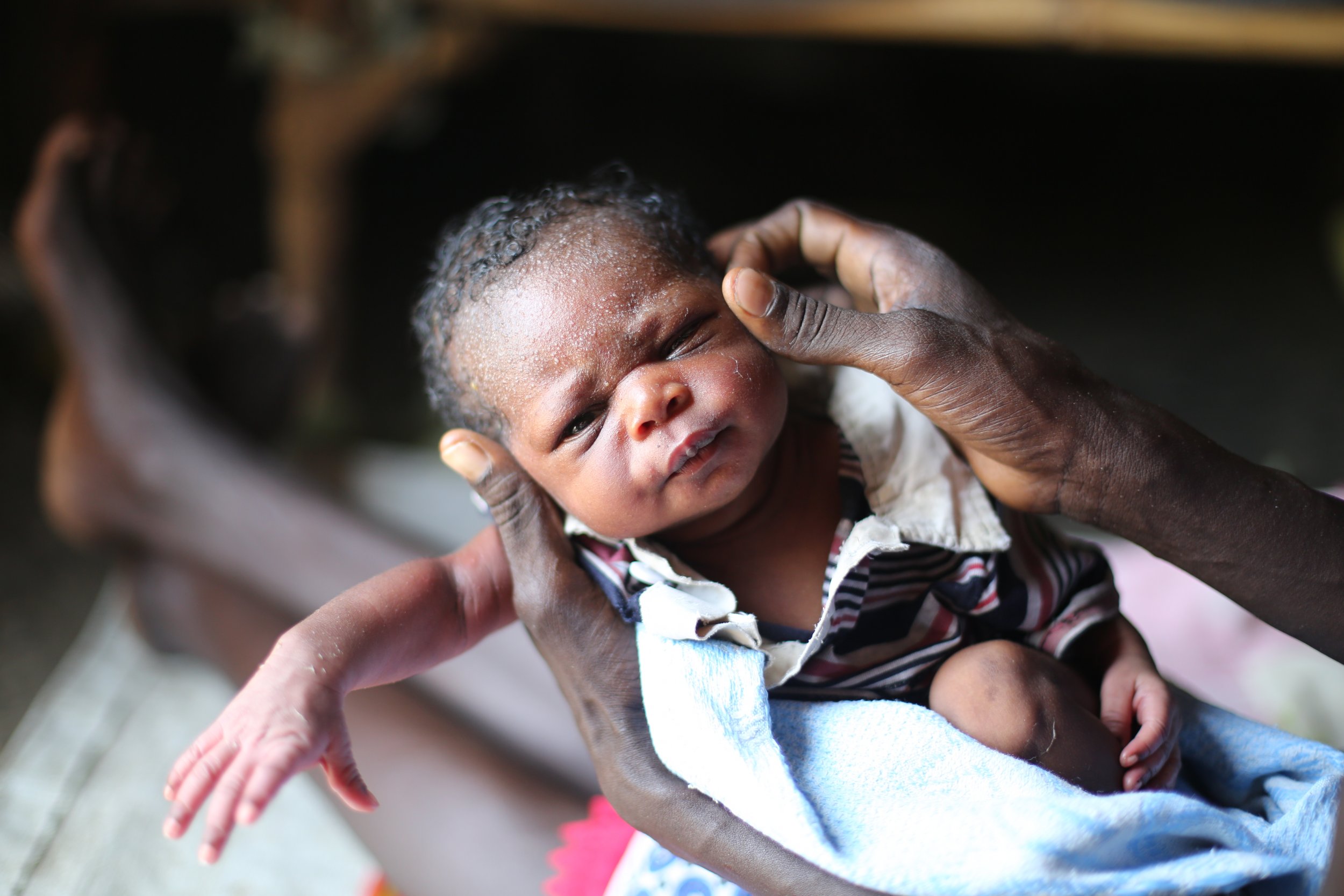 50,000 South Sudanese children may die unless they receive urgent life-saving food, and over the next few months, a million children will require treatment for acute malnutrition, according to UNICEF.
2.5 million people are predicted to be at crisis or emergency levels of food shortage from January to March 2015, according to the IPC, a global food security forum. They are yet to release predicted figures for May, when the lean months in South Sudan usually peak.
Aid agencies are saying that a devastating nutrition crisis can only be avoided if the international community takes immediate action. Jonathan Veitch, UNICEF's Representative in South Sudan has called for "concerned citizens, their governments, the private sector, and philanthropic organisations" to "increase support for the humanitarian response on the ground," in order to avert a "looming disaster".
In 2011 the southern Sudanese voted by 98.8% to split Sudan in two and form the world's newest nation. Yet in December last year the country descended into civil war when President Salva Kiir, an ethnic Dinka, accused his vice-president, Riek Machar, a member of the Neur tribe, of plotting a coup, which Machar denied. The political power struggle resulted in violent clashes between Dinka and Neur army factions, and the fighting soon spread across the country, leading to widespread ethnic violence.
As a result, around 1.7 million people are now internally displaced, having been forced to flee their homes during the eight month civil war in which tens of thousands are thought to have died. Gareth Hughes, a humanitarian coordinator for one of the leading relief and development charities in the area, Tearfund, says that a further half a million have left the country altogether, and are living in refugee camps in Ethiopia and northern Uganda.
Hughes, who worked in South Sudan between 2012 and 2014, told Newsweek Europe that his organisation and other aid agencies have so far been able to delay the onset of widespread famine with large injections of aid, aided by a heavy rainfall which has allowed some crop growth. Yet although the food situation has slightly improved, he added that it is "already at an appalling level". Organisations agree that the situation is set to deteriorate in the new year.
Read Newsweek's in-depth cover story on South Sudan, celebrity and humanitarian failure.
The South Sudanese economy, Hughes explained, is "very fragile", made up largely of "vulnerable people". Even in Jonglei, one of the more stable of the country's ten states, where Tearfund's operations in South Sudan are based, 57% of households rely on subsistence farming, only consuming food that they produce themselves.
"Food has to go a lot further," says Hughes, "because people in more stable parts of the country are sharing what they have with displaced people who've fled areas of unrest."
"They are also cut off from markets," he says, and because of the political unrest, "haven't been able to plant the numbers of crops that they normally do."
This year, Tearfund has cured 1170 children from acute malnutrition, almost double the number they treated in 2013.
Yet so far aid agencies have been hampered in their relief efforts by seasonal flooding, which, though facilitating crop growth, has cut off almost all roads in the country, and owing to poor infrastructure, vehicles cannot always be used to reach stricken zones. Hughes reports that one of his Tearfund colleagues walked for nine hours to reach a remote feeding area. Ongoing conflicts have also made some areas too risky for aid workers to visit. In August five South Sudanese employees of humanitarian NGOs were murdered in ethnically targeted violence.
South Sudan has a history of conflict which dates back to the 1960s, and as Hughes explains, "we don't want to see another generation of children fall into a cycle of violence and hunger". He added that this will happen unless ongoing negotiations between warring factions result in peace and stability. "The international community, UN's African Union and the NGOs involved need to keep focused, to bring negotiations to resolution as quickly as possible."