$500,000 in Bitcoin May Have Financed Groups Who Planned Capitol Assault
Transfer of 28.15 Bitcoins on Dec. 8 to 22 alt-right recipients may have been used to help organize the Jan.6 assault on the the U.S. Capitol, investigators believe.
The Bitcoins were valued at more than $500,000 at the time of the transfer.
Chainanalysis reviewed the donations after Yahoo News alerted the organization to the transactions on a French crypto-currency exchange.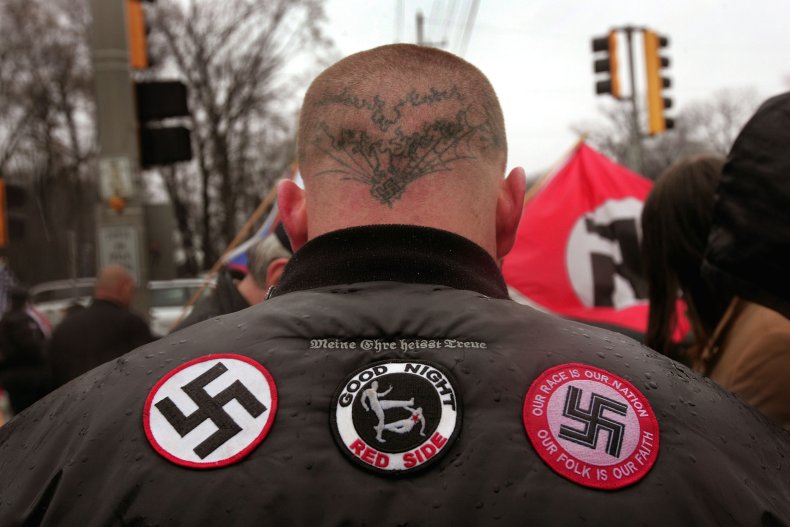 Groups allegedly involved in the transactions include VDARE, a U.S. website opposed to immigration; Daily Stormer, a neo-Nazi website; and Nick Fuentes, a white nationalist podcaster.
There is no evidence that Fuentes participated in the riot.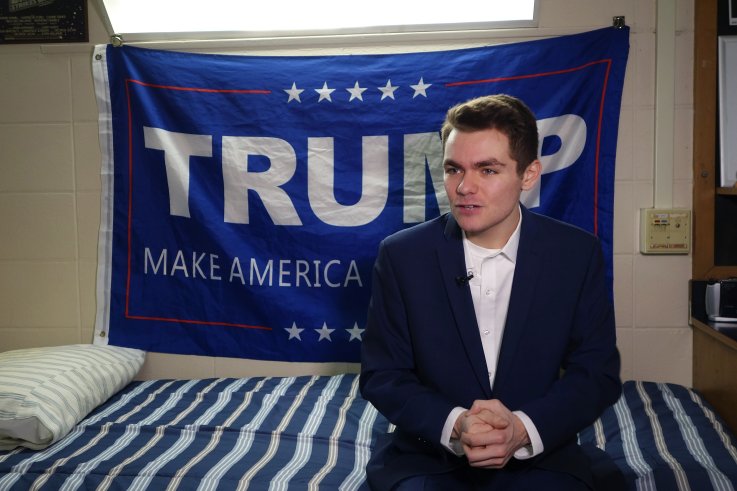 Conservative podcaster Nick Fuentes, shown in an interview in Boston on May 9, 2016. He operates and hosts the America First livestream podcast, and is a leading figure in the alt-right Groyper Army. He was banned from YouTube in February 2020 for hate speech.
WILLIAM EDWARDS/AFP via Getty Images)
At a press conference Tuesday, Acting U.S. Attorney Michael Sherwin called the scope of a federal investigation "unprecedented."
The government is treating the case as a "significant counterterrorism or counterintelligence investigation" that includes a review of "money travel records, disposition, movement, (and) communication records," he said.
The Center on Terrorism, Extremism and Counterterrorism at the Middlebury Institute of International Studies in Monterey, California, said some extreme right groups have become adept as raising and transferring funds through crypto-currencies.
"The Daily Stormer, for instance, displays a Bitcoin wallet address prominently," the research organization said in a report, "while its founder Andrew Anglin asks for Bitcoin on his Gab profile."
Anglin's profile cuts right to the Bitcoin chase, while attempting to separate himself from "terrorists."
"Due to activities of actual terrorists, traditional means of collecting donations are unavailable," he states in his profile. "I try to make this as painless as possible . . . Bitcoin (or other crypto-currency) remains the best option, always.'"
The Daily Stormer requests donations in crypto-currency. Its website states that the publication is "opposed to violence" and that "anyone suggesting or promoting violence in the comments section will be immediately banned."
Bitcoin is an open-source software package and exists only virtually. It doesn't use a commercial bank for distribution, and no government controls it.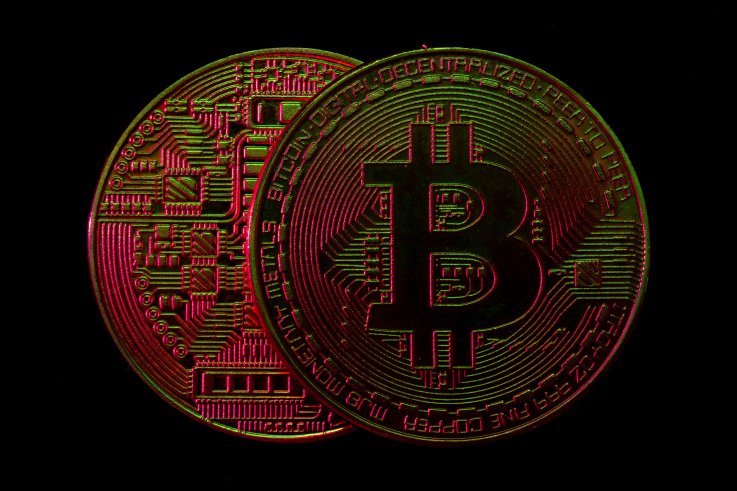 A visual representation of the cryptocurrency Bitcoin on November 21, 2020 in London, England.
Jordan Mansfield/Getty
Bitcoin's value has fluctuated widely in the past. The value of one Bitcoin was recently pegged at $39,637.70.
Bitcoin transactions are handled in blockchain, which creates an unbreakable and unalterable record. While transactions are often anonymous, a skilled computer-savvy investigator can track the sender and the recipient.
A Bitcoin wallet address is permanent. If an individual or group discloses their Bitcoin wallet addresses as part of a fund-raising effort, investigators can trace all transactions.
"Expertise in online messaging and recruitment, coupled with the fact that modern extremist groups are generally young and digitally savvy, means that these organizations and individuals have fundamentally altered the way that extremists raise money," The Center on Terrorism, Extremism and Counterterrorism at the Middlebury Institute of International Studies said in a report.