A 50-Year Trip: The 50th Anniversary of the Grateful Dead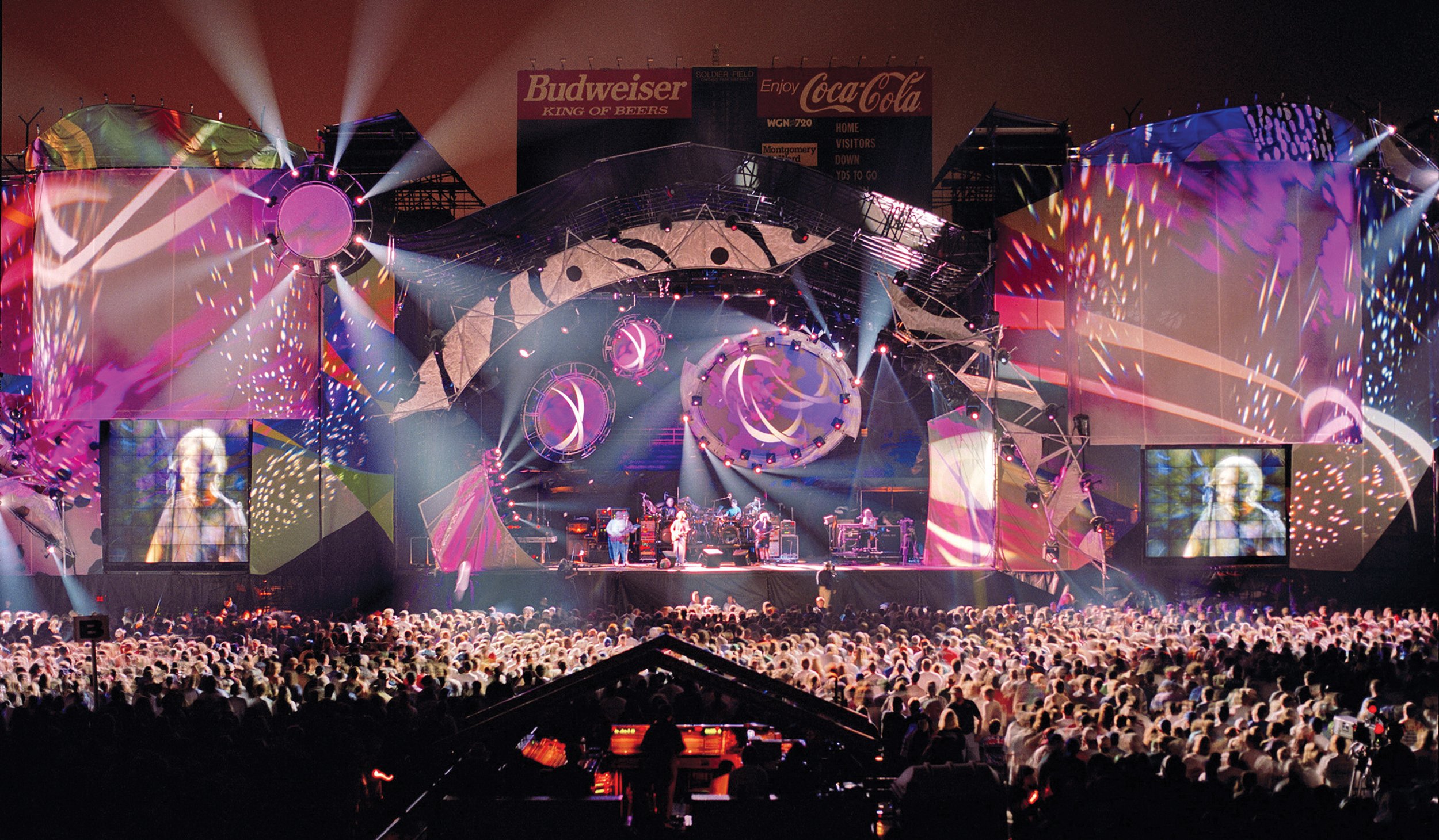 The Grateful Dead will mark their 50th anniversary with a final performance as part of a celebration called 'Fare Thee Well.' One of the organizers, Peter Shapiro, spoke with Newsweek about the significance of these final shows and how fans have responded.
"In the end, it will be about the music and that's what people will talk about," says Peter Shapiro, concert promoter and one of the masterminds of Fare Thee Well, the Grateful Dead's 50th anniversary celebration and last ever performance. "Hopefully there will be some new musical moments to be created that fans can talk about. Cornell '77 or MSG [Madison Square Garden], these are moments that people remember and that are a part of their lives. Parts of their lives that line up with a Grateful Dead show. I think that's why there was this amazing response to Fare Thee Well. Just talking to people about Dead shows, they mean a lot to a lot of people. There are a lot of great bands out there today—but people miss their Dead." With ticket requests for the original Soldier Field shows in the millions and sales maxed out at 210,000, the Dead proved within days of announcing their reunion that they're still the biggest concert draw in the world, even after 20 years of nominal hiatus.
"When we announced Fare Thee Well a couple of months ago, it went so viral because the Dead were the first viral kind of community," Shapiro explains. "You would go to a show, and it was viral connectivity in a different way. You would meet your friends at the will call or at a national landmark before you had texting and cell phones. You went to shows with friends and in groups; drop that in the Internet age, and the response is just huge. We knew they would be successful shows, but it obviously tapped into something culturally, bigger than the performances themselves." Immediately after Trixie Garcia, Jerry's daughter, announced the shows in a YouTube video, demand went through the roof. Brightly decorated envelopes filled with money orders started flowing in from every corner of the world. "Being able to get everyone back together—the fans and the band members—for this special weekend is a really big deal," Garcia said in her announcement. "This is an amazing American rock band being celebrated on America's birthday. It's so significant that they're doing this show in Chicago, the central location for all Deadheads to come gather, and it's also the last place the Grateful Dead played together in 1995."
On that day, July 9, 1995, The Band opened for the Grateful Dead at Soldier Field, and a fireworks display set to Jimi Hendrix's rendition of "The Star Spangled Banner" closed out the evening. The Dead began their show with "Touch of Grey," and ended it with a two-part encore of "Black Muddy River" and "Box of Rain." The melancholy theme of the encores was appropriate. A month later, Jerry Garcia would be dead, and the band would officially end their run—until now. July 4 weekend will produce the rarest of all musical experiences for a true Deadhead. Hours of brand new Grateful Dead music will be available after a generation-long break. "There's going to be five shows now, so it will be hours and hours of music," says Shapiro. "And that's what I hope people will talk about—those big songs and moments from the shows. I want to make more of those moments for people that they will remember for the rest of their lives. I even hope that people just hearing it through technology without actually being there in the venue will still have just as much of a meaningful experience."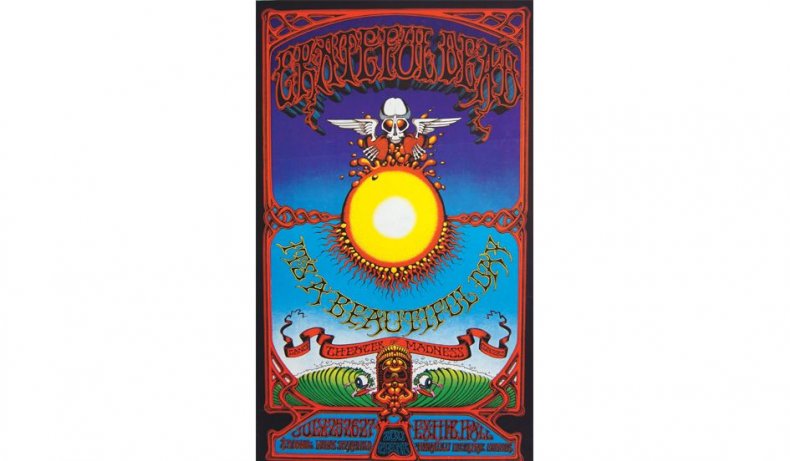 Shapiro has a personal stake in making sure these final Grateful Dead shows are as perfect as they can be. He's been "on the bus" for more than two decades. "My first show was summer 1992, and it was a formative moment in my life. I went to the show and had one of these moments where I was like, 'Wow, I've never seen anything like this!' I still haven't seen anything like it. There are a lot of other great bands that have kind of taken the baton, but there is no Grateful Dead in the same way today, and there will never be one. I'm really glad the guys are going to get to do a proper send-off, and to be a part of that is great. I grew up loving the band so much, and I really want it to go well."
This article appears in Newsweek's Offical Collector's edition, The Grateful Dead, by Issue Editor Tim Baker.