About 51,000 People Injured Annually by Police, Study Shows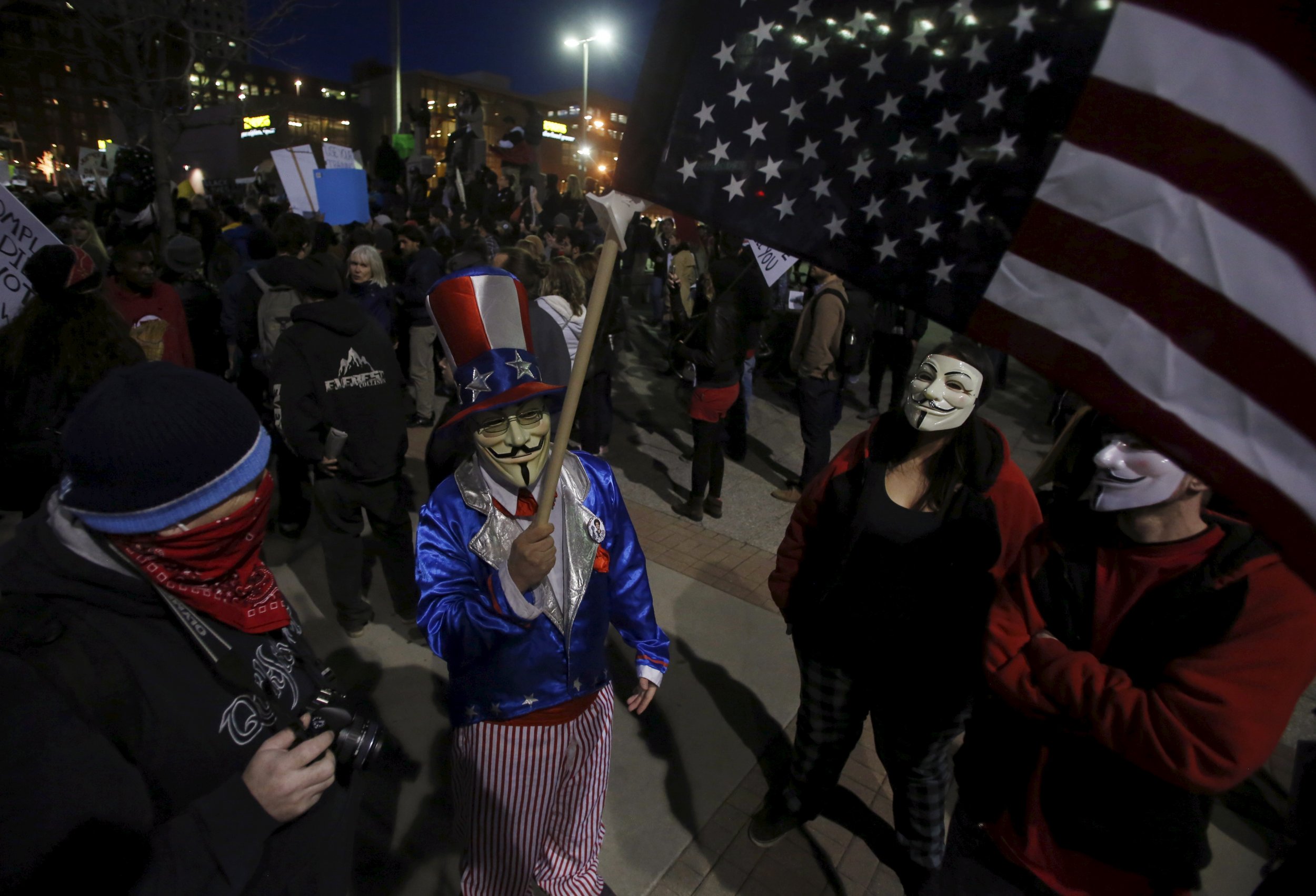 A video that surfaced last Friday of two Georgia police officers punching and then kicking the head of a man under arrest may seem like just the latest in a recent spate of possible police brutality cases. But a new study led by Dr. Elinore Kaufman of New York-Presbyterian Hospital Weill Cornell Medical Center suggests that the issue has been a consistent phenomenon well before social media and Youtube brought such violent encounters to wide attention.
Kaufman and her colleagues used data on emergency department visits from The Nationwide Emergency Department Sample to measure how many emergency room visits were the result of an encounter with law enforcement. With little change from 2006 to 2012, the researchers found that about 51,000 Americans were injured each year in encounters with police.
Around 85 percent of the patients were male and the average age of the injured person was 32. Most of the injuries were from being struck: gunshot and stab wounds made up fewer than 7 percent of the injuries. The majority of the cases involved injuries that required no operations—bumps, bruises or lacerations that didn't require treatment beyond stitches. Nonfatal injuries were more common in the South and West and less common in the Northeast and Midwest.
"Even though nonfatal injuries are more common they receive less attention," Kaufman says. "We know that you're not going to improve something if you haven't counted it."
This information is critical to informing the public conversation about police brutality, says Sandro Galea, dean and Robert A. Knox professor at the Boston University School of Public Health. "Data should be collected regularly, but these analyses are few and far between in no small part because of limitation in research," Galea says. Gun violence research—including incidents involving police—has been made more difficult by the Dickey Amendment, a provision pushed by the NRA and passed in 1996 that limits the Centers for Disease Control and Prevention's ability to research gun violence.
The data on police-related injuries has been stable but it's visibility has been driven by key events in the news, Galea says. "I think partially because of social media, [police brutality] has become a hot political issue," says Dr. Mucio Delgado, co-author of the study and emergency physician investigator at the University of Pennsylvania's Perelman School of Medicine. "We wanted to provide some data to speak to whether this has skyrocketed or gone on for a long time."
Social media has helped amplify incidences of police brutality in recent years, with ubiquitous camera phones capturing violent altercations that were widely shared on platforms such as Facebook and Twitter. The Eric Garner case on Staten Island, in which an unarmed man selling cigarettes was killed in a police encounter, and the Facebook Live broadcast of Diamond Reynolds' call for help when her boyfriend, Philando Castille, was shot by police are only two prominent examples that led to widespread outrage and protests.
The study does not identify the race or ethnicity of the patients or where the patients live to a finer degree than region. It also doesn't distinguish between intentional or accidental injury. In the future, says Delgado, the researchers want to get state specific data and results on the effects of community intervention on policing outcomes.