5.3 Million Puerto Ricans Will Hold GOP Lawmakers Accountable, Governor Says
Update | Puerto Rico Governor Ricardo Rosselló has a message for Washington.
Prior to the Republican tax bill passage, the governor told Politico that the legislation would falter Puerto Rico's already ailing economy as residents are still dealing with a crippling infrastructure and lack of power and water three months after Hurricane Maria. As a result, he's intent on mobilizing 5.3 million Puerto Ricans living in mainland U.S. to change the political landscape during the midterm elections next year.
Rosselló also pointed out that Washington's policy decision-making "go[es] in the opposite direction of where they should go," especially after the damaging effects of Hurricane Maria. "We are a significant voting bloc in the United States that perhaps hasn't been organized very well in the past," he told Politico. "The diaspora, the Puerto Rican exodus has always wanted to help Puerto Rico, it hasn't been crystal clear how they can do it. If we can establish that organization we have plenty of influence."
The new plan—which President Donald Trump touted as the largest tax cut in the history of our country—struck down tax and manufacturing rules that allowed Puerto Rico to have both foreign and domestic status, Politico reported. The island became a tax haven for drug and medical device creators who could incorporate in the territory as foreign subsidiaries but tag their products as if they were made within the continental U.S. Under the new legislation, business in Puerto Rico will be treated the same as those operating outside of the United States, meaning that they will see their taxes increase at 12.5 percent on intellectual property.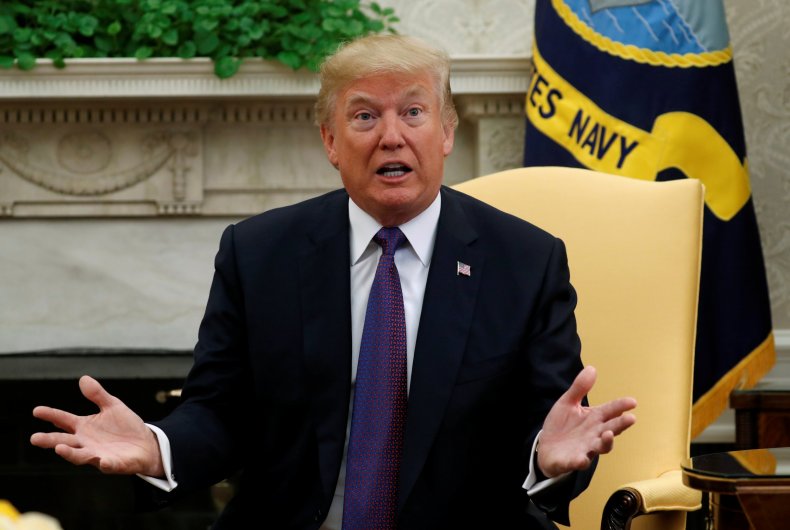 The Democratic governor said Puerto Ricans should be able to sway congressional district votes in swing states like Florida, Ohio, North Carolina and Pennsylvania, as well as Virginia, South Carolina and Texas. His plan hopes to highlight the island's legal status, which he considers a "big elephant in the room."
Rosselló and Trump seemed to have a warmer relationship weeks after Hurricane Maria. In October, he said in a meeting with the president at the White House that the U.S. "had answered all of our petitions." When asked by Trump he did a good job, the governor replied, "You responded immediately," but added that his island needed more resources. He also asked at the time that Puerto Rico should be treated equally.
During a visit to Puerto Rico in October, Trump applauded Rosselló for not playing politics with the tempest. "He was saying it like it was and he gets the highest grades. And on behalf of the country, I want to thank you."
Correction: The headline of this story was changed to reflect that Governor Rosselló did not launch a personal attack on President Trump.