54 Percent of Americans Want to Work Remote Regularly After Coronavirus Pandemic Ends, New Poll Shows
A new coronavirus outbreak required companies to shift to remote work and now that people have had the experience of working from home, the majority of them wouldn't mind if they didn't have to go back to the office.
An IBM survey released on Friday found that 54 percent of the 25,000 adults polled would like to be able to primarily work from home and 75 percent would like the option to do it occasionally. Once businesses can reopen, 40 percent of people responded that they feel strongly their employer should offer opt-in remote work options.
More than 1 million people in the U.S. have tested positive for a new coronavirus as of Monday morning, according to a tracker maintained by Johns Hopkins University. At least 65,735 people have died, as reported by the Centers for Disease Control and Prevention (CDC) and the Institute for Health Metrics and Evaluation projected up to 114,228 people could die by August 4.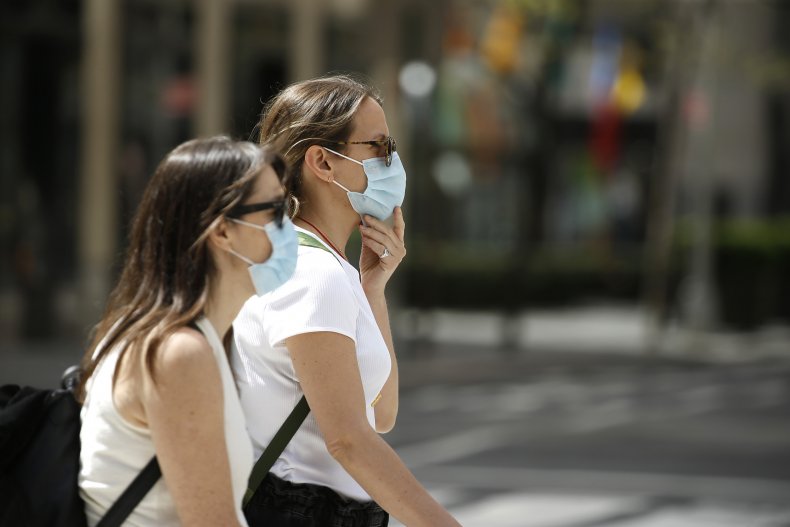 By mid-March, the situation in America had moved past the point of being able to conduct effective contact tracing, thereby requiring the implementation of mitigation measures. Since groups of people gathering in a confined space is a known method for viruses to spread, companies started telling people to work from home and eventually, states mandated the policy.
There are areas of America's economy that can't operate remotely and those businesses that can move online need more than just employees with computers to be successful. Researchers at Tufts University in Massachusetts evaluated 42 countries' abilities to move to remote work based on their robustness of key platforms, ability to facilitate transactions digitally and the resilience of the internet infrastructure to traffic surges.
People in America were concerned if America's infrastructure could withstand moving mass amounts of people out of the office and researchers at Tufts found the United States was largely ready to work from a distance. America scored high in all three categories, but researchers identified a need to improve internet infrastructure to account for traffic surges.
Over the long term, researchers said moves need to be made to increase internet speed and fill gaps between poorer, more rural areas and wealthier, urban and suburban areas.
Some states are starting to reopen retail businesses that were initially deemed non-essential and forced to close. Other states are still devising plans of how their reopening should look and returning to an office will depend on individual states' decisions.
In New York City, the epicenter of the outbreak, sending people back to work in their office would force people back onto public transportation en masse. Proving difficult to social distance on a train during rush hours, Tom Prendergast, former chairman of the Metropolitan Transit Authority, suggested that businesses stagger work hours during an interview with Cheddar. By moving away from the traditional 9-5 workday, businesses could help reduce the crowded conditions that are all too common on the subway.
With the potential to spread the virus, New York Governor Andrew Cuomo took unprecedented action and announced the subway would close from 1 a.m. until 5 a.m. beginning on May 6 so it could be cleaned daily.
Once restrictions are lifted and people can go back to an office, it's possible some people might see a shift in their commute. In a Gallup poll released on Friday, 52 percent of managers polled said they will allow employees to work from home more often because of the experience with the coronavirus outbreak.
Correction: An earlier version of this story mistakenly said that 250,000 people were polled. The correct number is 25,000.