$540-million Yacht of U.S. Blacklisted Russian Oligarch Impounded in Bitter Divorce Row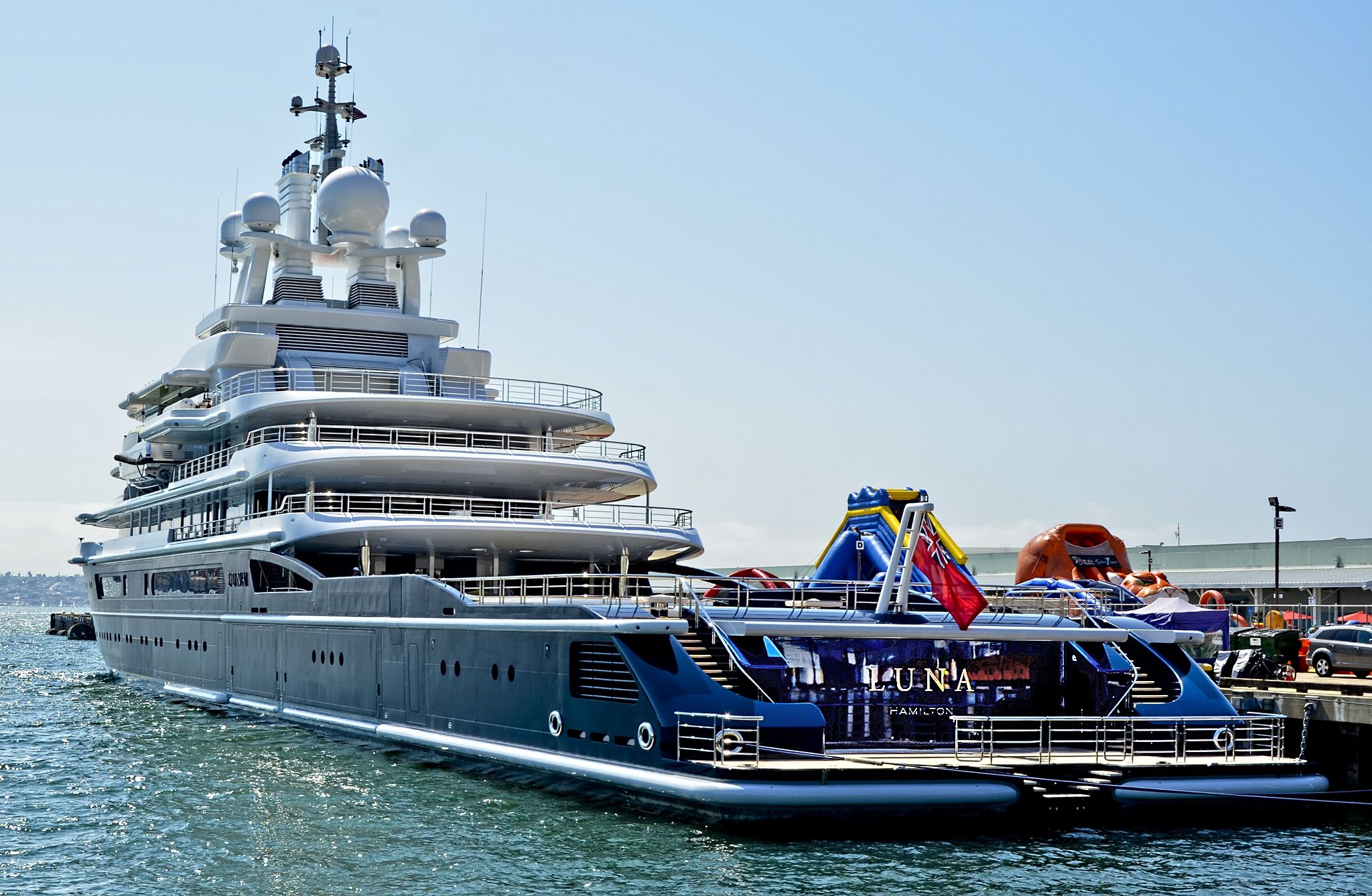 A half-billion dollar yacht that was once the prized possession of Chelsea owner Roman Abramovich has been impounded in the United Arab Emirates as one of the world's costliest divorce battles becomes one of the bitterest.
The nine-deck $540 million vessel, called the Luna, has been seized in Dubai, with billionaire Farkhad Akhmedov and his ex-wife Tatiana Mikhavilovna Akhmedova fighting for control of the asset.
It follows a British court ruling that Akhmedov owes his ex-spouse $567 million and as she seeks his global assets to get her share of the settlement. She claims that he has been hiding his money to avoid paying her.
Forbes says the net worth of Akhmedov, who started his business career selling sable furs, was $1.4 billion which he made after he sold shares in the Russian company ZAO Northgas in 2012.
He was included last year on the U.S. Treasury blacklist of Russian businessmen and companies that had close links to Vladimir Putin.
The 377-foot vessel has the world's largest swimming pool on a superyacht as well as two helipads. It can host 18 guests and 50 crew and was originally built for Abramovich who is a close friend of Akhmedov and from whom he bought the vessel in 2014.
However, Straight Establishment, which is the family trust for Akhmedov, is appealing for the vessel to be released after a ruling by the Dubai International Financial Centre (DIFC) Courts, Reuters reported on Thursday.
Akhmedova's lawyer, Dakis Hagen Q.C., said the yacht had its flag transferred to the Cayman Islands and then to a Panamanian company in 2014. The previous year, the couple's marriage had broken down.
"The husband engineered the transfer of the boat to a better-protected company at the very time that he realised that the marriage was over for good," Hagen said in March, according to The Times.
Akhmedova says she was entitled to due half of his fortune due to her role in the family and raising their two sons in London where the couple moved to in 1993. She was awarded the contents of their home worth $3.6 million and Akhmedov's art collection worth $127 million.