55 Celebrities and More Who Have Fake Followers, According to The New York Times
Famous people on social media—actors, models, athletes, influencers—like to brag about the size of their follower count. But a New York Times investigation published Saturday found that a number of those celebrities buy at least a portion of their social media followers. The report named dozens of individuals who it found had either bought part of their audience or had someone near them do so, with or without their knowledge or consent.
At the center of the investigation was Devumi, a company that allegedly sells what the Times calls "amplification bots," which follow the accounts of paying customers and are programmed to like and retweet their missives. The company also claims it can help its customers get more views on YouTube videos, more listens on SoundCloud and more endorsements on LinkedIn.
"We only use promotion techniques that are Twitter approved so your account is never at risk of getting suspended or penalized," the Times quotes Devumi's website as saying. "Our followers look like any other followers and are always delivered naturally. The only way anyone will know is if you tell them."
The Times found that reality television stars, professional athletes, comedians, TED speakers, pastors and models are among Devumi's more than 200,000 customers.
Here, according to the Times story, are all the individuals associated with the purchase of fake followers: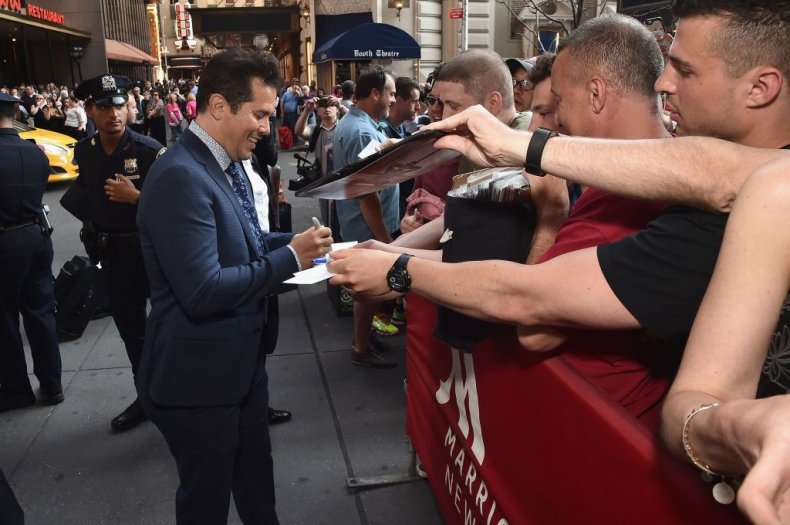 John Leguizamo (actor) An associate reportedly bought Leguizamo's fake followers. The actor declined to comment to the Times.
Ray Lewis (former Baltimore Ravens linebacker turned commentator)
His personal assistant Ashley Knight denied purchasing fake followers, despite the fact that her email address was associated with a purchase of a quarter of a million followers. But according to Twitter Audit's analysis, cited by the Baltimore Sun on Monday, about 32 percent of Lewis's Twitter following is fake.
Kathy Ireland (entrepreneur and former swimsuit model)
An employee at the branding agency Sterling/Winters was responsible for purchasing fake followers for Ireland, whose follower count increased from about 160,000 to more than 1.1 million in the span of a year. The employee didn't have Ireland's permission to buy followers and was suspended, according to a spokesman. "I'm sure he thought he was fulfilling his duties, but it's not something he should have done," Rona Menashe said.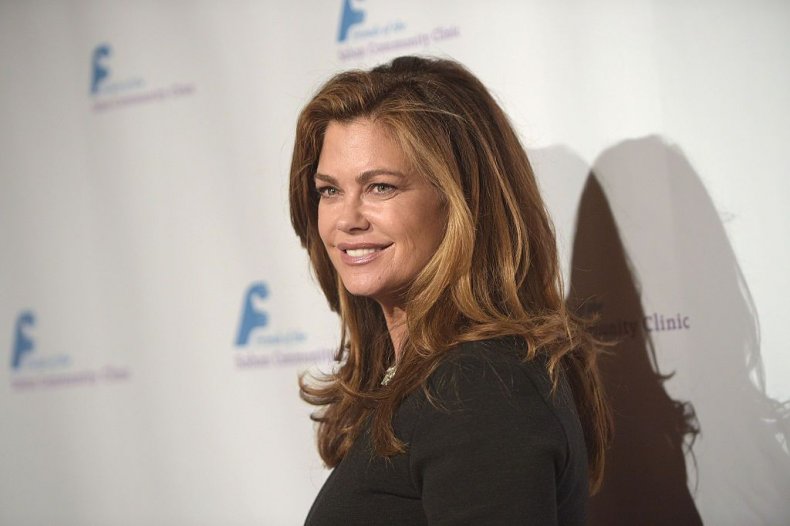 Martha Lane Fox (businesswoman, member of Britain's House of Lords and Twitter board member)
Fox chalked up her fake followers to purchases by an unnamed "rogue employee."
James Cracknell (British rower)
"It's fraud," Cracknell told the Times, explaining that he regretted purchasing 50,000 followers. "People who judge by how many likes or how many followers, it's not a healthy thing," he added. "I don't want anybody following me who is not interested in me."
Eric Kaplan (motivational speaker)
Kaplan, who is a friend of Donald Trump, denied purchasing followers when he head from the Times, which found eight orders connected to his personal email address.
Paul Hollywood (celebrity chef and judge on The Great British Bake Off )
Hollywood also denied purchasing fake followers, telling the Times, "Account does not exist," when reached for comment. The account was deleted after the Times contacted him.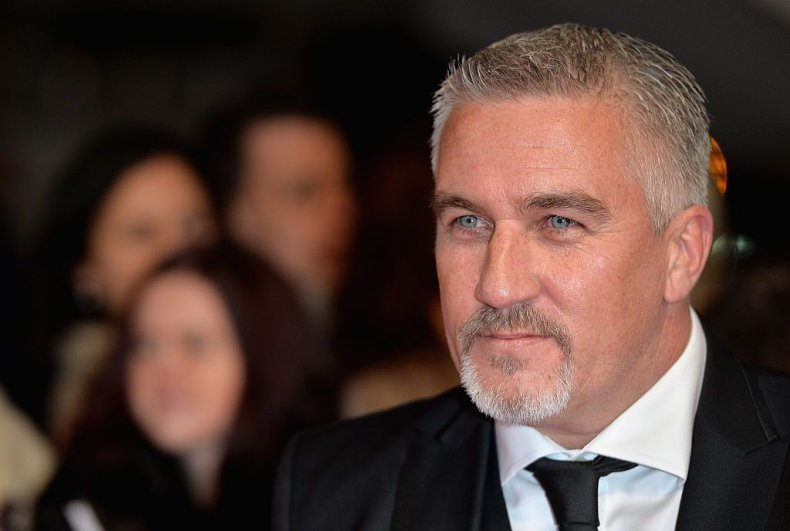 Hilary Rosen (Democratic pundit and CNN contributor)
Rosen, who made several purchases between 2015 and 2017, told the Times it was "an experiment I did several years ago to see how it worked."
Wilhelmina Models (modeling agency)
The agency itself declined to comment but Marcus Holmlund, who managed the company's social media efforts, told the Times he started making monthly purchases from Devumi after a supervisor told him to buy followers when the numbers weren't growing fast enough. He left the agency in 2015. "I felt stuck with the threat of being fired, or worse, never working in fashion again," he said. "Since then, I tell anyone and everyone who ever asks that it's a total scam—it won't boost their engagement."
Jason Schenker (economist)
Schenker was found to have bought more than a quarter of a million followers. "No one will take you seriously if you don't have a noteworthy presence," he told the Times.
Justin Blau (DJ)
Blau told the Times someone on his management team bought 50,000 followers and thousands of retweets without his permission.
Lori Greiner (inventor and Shark Tank co-host)
Phil Pallen, a brand strategist, purchased followers for some of his clients, including tens of thousands for Greiner starting in 2014. Pallen initially denied doing so, but later admitted that he had experimented with buying Devumi followers but had stopped. Greiner's lawyer told the Times she told Pallen not to buy any more followers after she became aware of the purchase.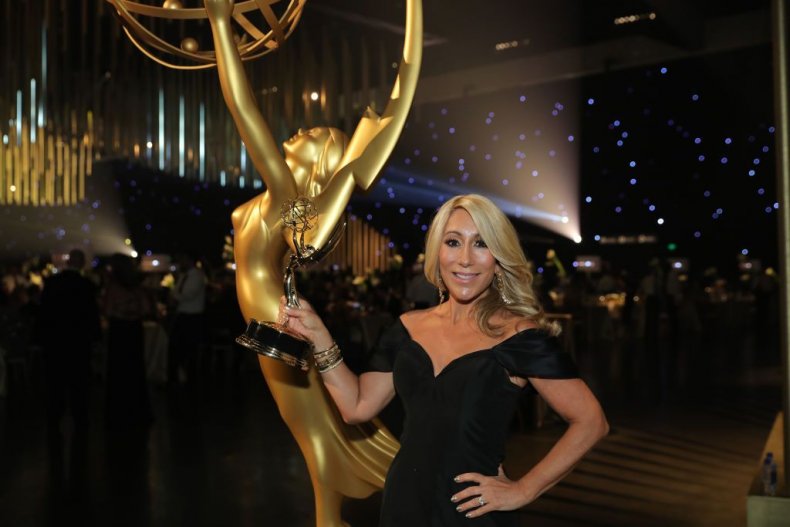 Dan Leal (pornographer)
"Countless public figures, companies, music acts, etc. purchase followers," Leal told the Times. "If Twitter was to purge everyone who did so there would be hardly any of them on it."
Michael Symon (celebrity chef)
"I thought it would drive traffic," Symon said. "I thought it was going to be influencers and people in my field. It's embarrassing."
The New York Times named several other individuals it found to have purchased fake followers at some point or had fake followers purchased on their behalves by an employee, family member or someone else.
The following people were mentioned but did not respond to the Times's requests for comment, or were otherwise not quoted as having given any response: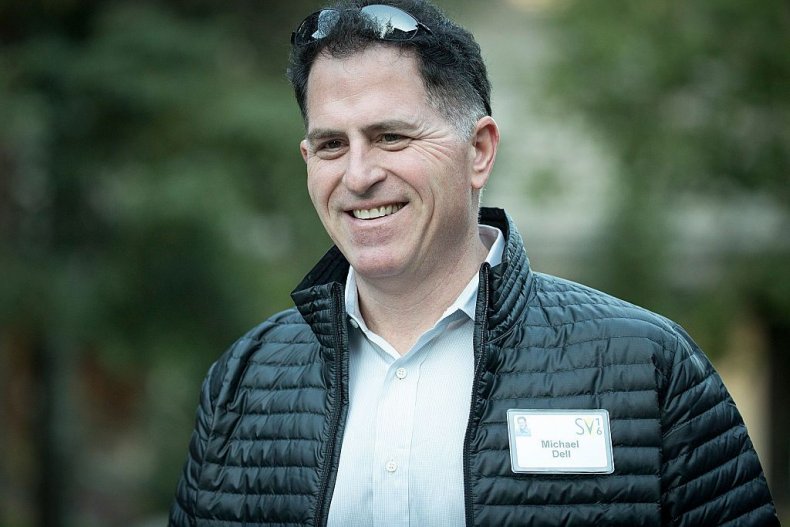 Michael Dell (founder and CEO of Dell)
Randy Bryce (ironworker running against Paul Ryan in Wisconsin)
Louise Linton (actress and wife of Secretary of the Treasury Steven Mnuchin)
Lenín Moreno (president of Ecuador)
Deirdre Lovejoy (actress)
Sonja Morgan (The Real Housewives of New York City)
Clay Aiken (musician and former American Idol contestant)
Ryan Hurst (actor on Sons of Anarchy)
Lucas Peterson (freelance writer and travel columnist for the Times)
Arabella and Jaadin Daho (influencers)
Jeetendr Sehdev (former adjunct professor at the University of Southern California)
Clive Standen (actor on Taken)
DJ Snake
Aaron Klein (Breitbart News's Jerusalem bureau chief)
Matthew Postlethwaite (actor on Peaky Blinders)
Katie Lowes (actress on Scandal)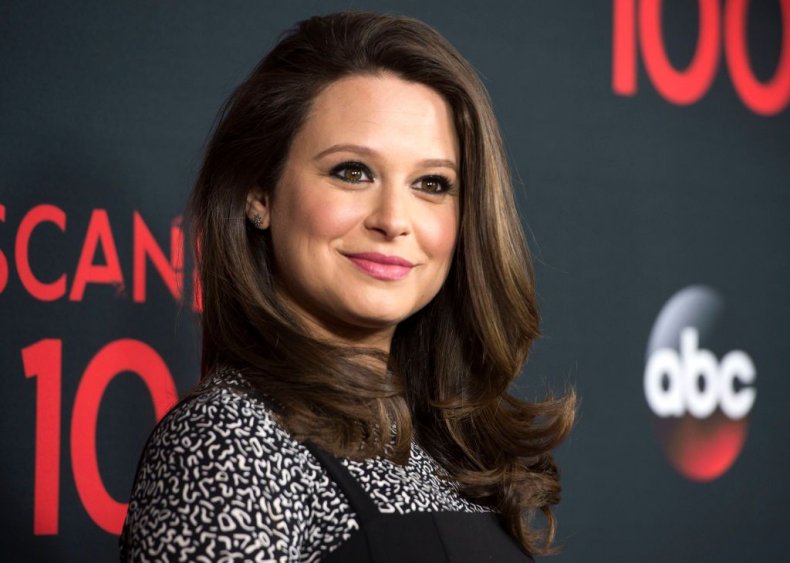 Alyssa Lynn (adult film actress)
Holly Hendrix (adult film actress)
Jasmine Jae (adult film actress)
Joey Galloway (ESPN college football analyst)
Adam Peaty (Olympic swimmer)
Brandon Phillips (baseball player)
Lynn Tilton (businesswoman and investor)
Peter R. Orszag (former White House budget director)
Nicole Lapin (former TV news anchor and author)
Sam Hurley ("personal branding guru")
Jordan Zimmerman (advertising executive)
Jonathan Sackett (advertising and marketing executive)
The Honig Company (PR company)
Richard Roeper (film critic for The Chicago-Sun Times)
Britt McHenry (conservative pundit and writer)
Elizabeth MacDonald (Fox Business Network journalist and author)
Josh Cuthbert (singer and model)
Ellie Gonsalves (model and wildlife activist)
Mikel Jollett (musician)
Lucas Hoge (country singer)
China Xinhua News (government-run press agency)
Lynne Patton (federal housing official and Trump appointee)
Chad Carroll (star of Million Dollar Listing Miami )
Akbar Gbajabiamila (host of American Ninja Warrior )