550 Memphis Cops Call in Sick in 'Blue Flu' Epidemic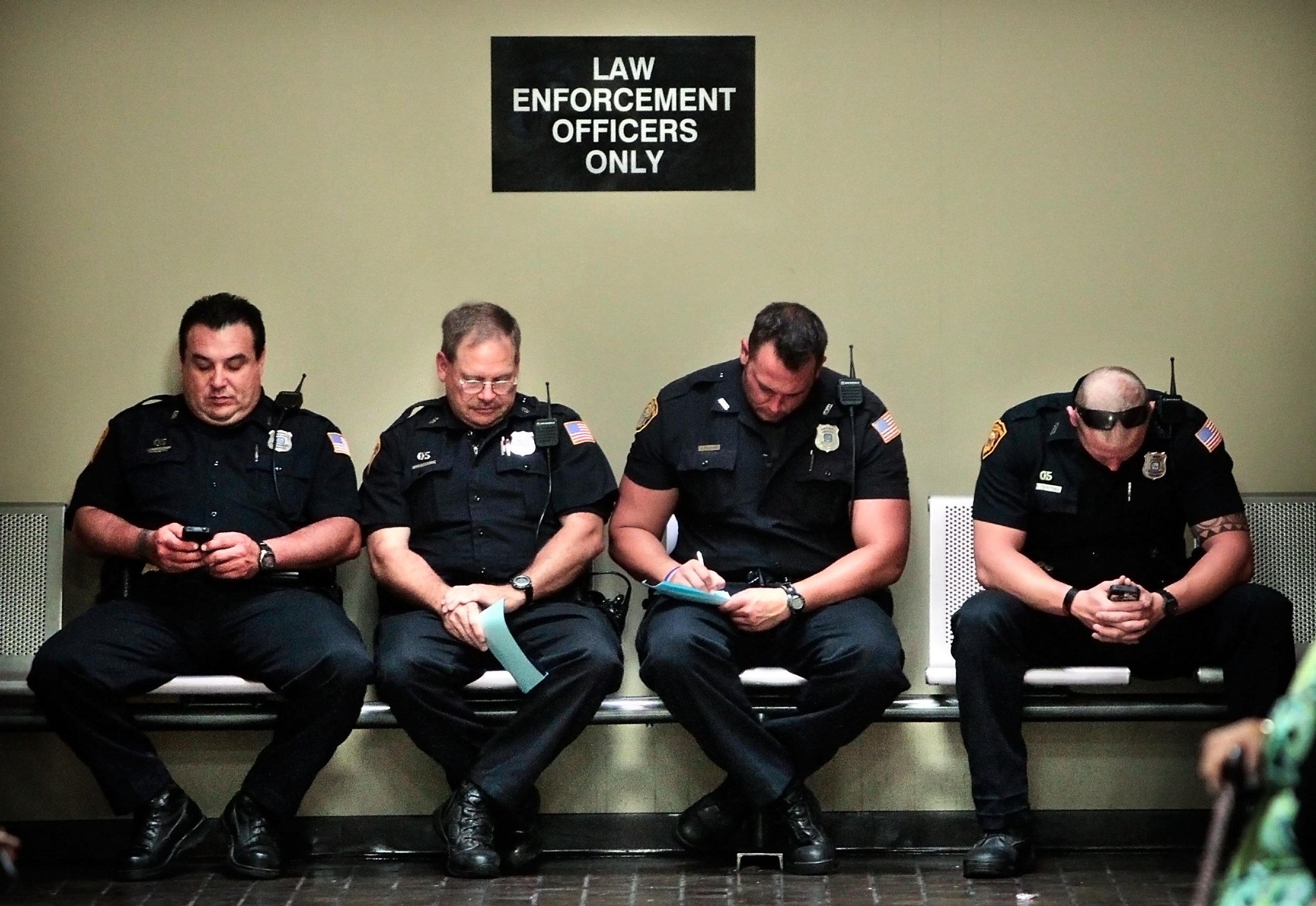 There seems to be a bug going around the Memphis Police Department. In what Memphis's Commercial Appeal is calling "the Blue Flu," 550 officers have called in sick this week, about 25 percent of the department's total staff.
The flu might be blue, but the cause appears to be green: Officers started calling in sick soon after the Memphis City Council approved a budget that included deep cuts to city employee benefits, the Associated Press reported. The new budget will hike health insurance premiums for city employees by 24 percent, much less than the 57 percent increase proposed by Mayor A.C. Wharton Jr., according to the Memphis Flyer.
The Commercial Appeal quoted Police Director Toney Armstrong as saying at a news conference Monday night, "We are in a crisis mode. All personnel that we have available to us, we are redeploying.... We're…playing chess every day. We're having meetings before every shift to make sure we have adequate coverage."
In the meantime, the Shelby County sheriff's office has stepped in to help fill the gap, though with more than 500 officers out sick, there's only so much it can do. Chip Washington, public affairs officer for the Shelby County sheriff's office, said that 30 sheriffs have so far been asked to take on police duties. "We're going to do whatever we can within our power to assist," he said.
Armstrong insisted that all sick officers will be required to provide a doctor's note upon their return to active duty. What will happen to them if they don't remains unclear. Memphis Police Public Information Officer Sgt. Karen Rudolph did not respond to a request for comment.