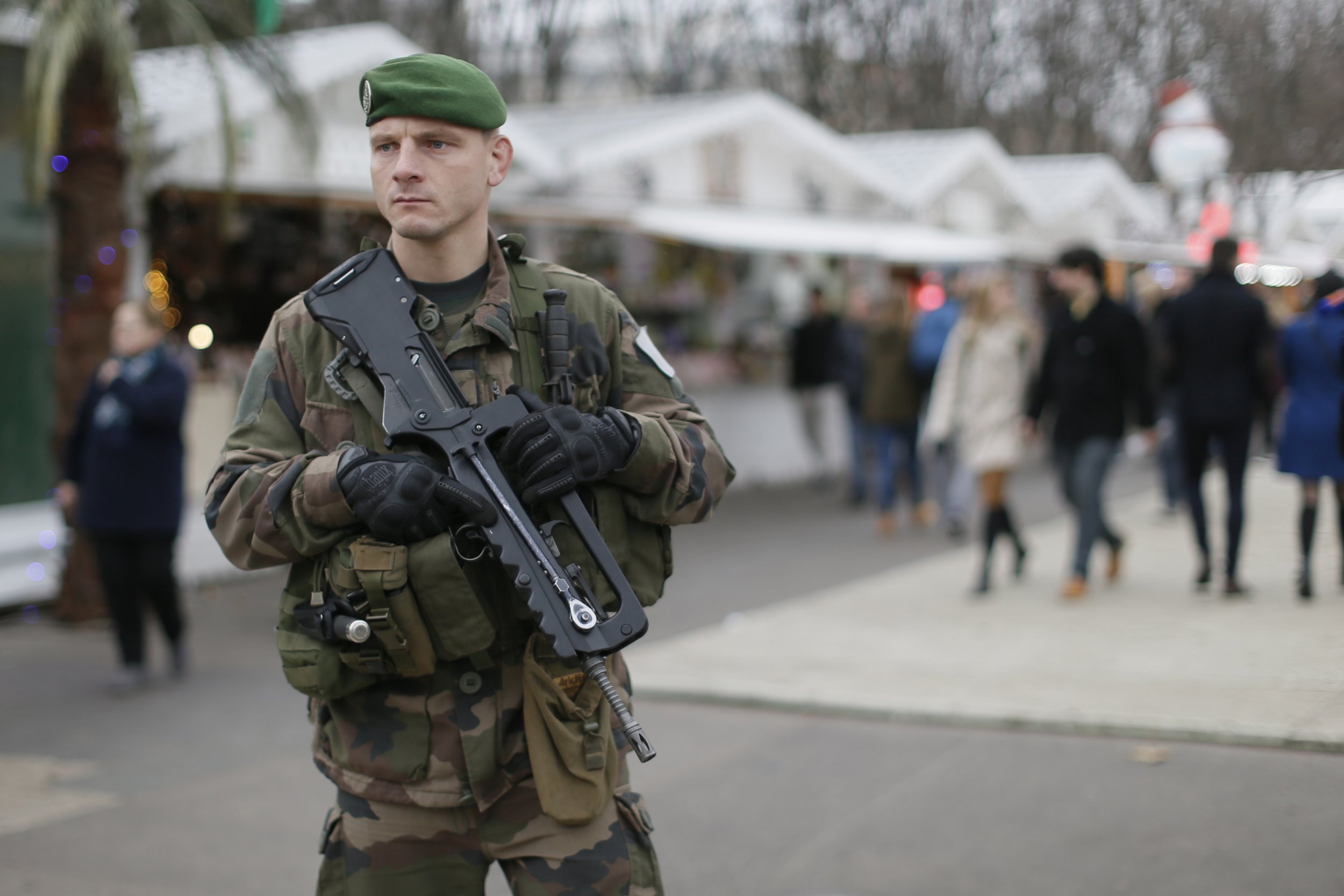 More than 55,000 policemen and gendarme officers will patrol the streets of France as the country prepares to mark the beginning of the new year on Wednesday night, also known as the Festival of Saint-Sylvestre, after a series of attacks in the run-up to Christmas.
An additional 38,000 firefighters and volunteers will also be on call in making sure festivities around the December 31 go safely.
This means security around Wednesday night's celebrations will be one of the largest security operations of the year, mobilising more people than last year's New Year's celebrations.
Particular attention will be paid to traffic offences and any suspicious driving, Pierre-Henry Brandet, spokesman for France's Ministry of the Interior said after two separate incidents in which men drove cars into pedestrians in France in the week before Christmas. An Islamist driver reportedly shouting 'Allahu Ackbar' rammed his car into shoppers in the city of Dijon and a mentally unstable man did the same the following day in Nantes.
"Law enforcement will be mobilised along the roads of France, on major as well as minor routes," Brandet told French daily newspaper Le Figaro.
Some 22,000 road police will be deployed across 3,000 different locations in the country, according to Brandet, who told press "heightened vigilance" had been inspired in light of "recent events" in France.
"Particular attention will be given this year to preventing occasions of risky driving, such as the use of mobile phones either to send messages or call anyone," Brandet added.
9,000 officers will remain on the streets of Paris through the morning of the 1 January, with the most stringent security surrounding the Champs-Elysees area and the Place de l'Etoile where the capital's main celebrations and firework display will take place.
This year will be the first time Paris will join London, Sydney and New York in putting on a fireworks display, having not taken part in the tradition before.
City culture official Bruno Julliard vowed to stage a firework display in Paris to rival that of all other capitals, with poppers set to "sanctify" the Arc de Triomphe in a 15-minute-long spectacle at the centre of the Place de l'Etoile at midnight.