It's been one week since Hurricane Laura thrashed the southwest coast of Louisiana as a powerful Category 4 storm, and residents of the Bayou State continue struggling with Laura's after effects. Among them are major health concerns with continued loss of power and half a million people without clean water.
The power outage could continue a few more weeks for residents of the state's hardest-hit areas.
The storm came ashore in Cameron Parish early Thursday morning (August 26, 2020) with wind gusts of 150 miles per hour. Cameron dealt with 100-plus mph winds for at least five hours. Just north of Cameron, in Calcasieu Parish, cities like Lake Charles also took it on the chin from Laura, which is the most fierce storm to ever hit this part of the state.
The hurricane worked its way into north Louisiana and was still a Category 1 storm Thursday afternoon while battering everything along the Interstate-20 corridor from Shreveport to Monroe.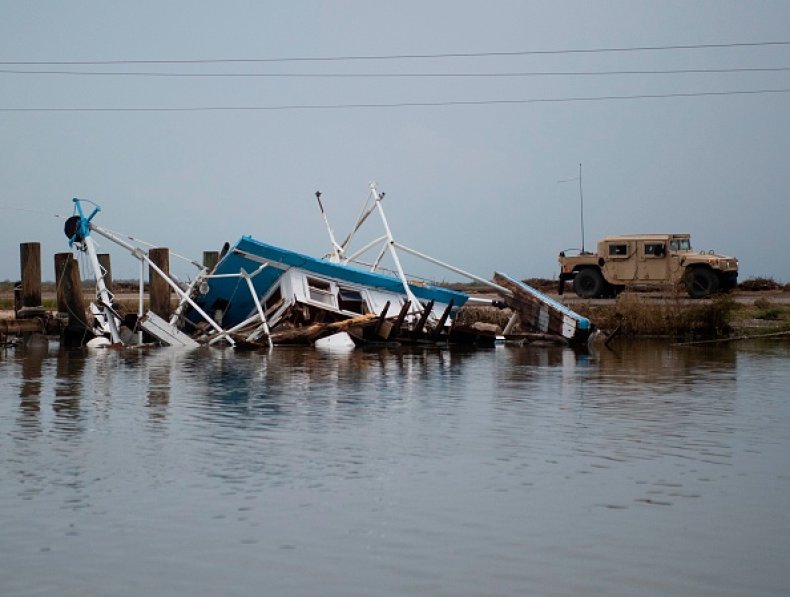 Hundreds of thousands of Louisiana and southeast Texas residents lost power. Though most of the 616,000 power outages in the state have been restored, an estimated 157,000 in Cameron and Calcasieu parishes could go weeks longer without power. That means thousands upon thousands of people could be without air conditioning during a hot September with swamp-like humidity.
Power outages still remain outside of the southwest part of the state as well, according to poweroutage.us, which indicates that the state's number is at least 200,000 without power. Most of the customers and residents live along the western and central parts of the state, encompassing Leesville, Alexandria and northwards to the Arkansas border.
Meanwhile around the state, getting clean water remains an issue for about 556,000 residents. About a third of those don't have access to water systems, while the others remain under boil water advisories because of clean-water concerns, according to a reporter from the Baton Rouge Advocate.
The Louisiana State Fire Marshal said Tuesday that many waterways have been contaminated with chlorine that settled. Why is that particularly bad? Louisiana Environmental Action network chemist Wilma Subra said not only is it bad on marine wildlife, it's dangerous to humans who breathe it from the air.
"When you're exposed to chlorine and you inhale it, it destroys lung tissue and that lung tissue can never rejuvenate," Subra told Forbes.
Newsweek reached out to both FEMA and Entergy. Entergy is the supplier of power for most of the region in southwest Louisiana.
Hurricane Laura is responsible for at least 14 deaths as of Wednesday night. Half of those were caused by actions taken after the storm, like one man falling to his death while trying to repair his roof, and another from carbon monoxide poisoning from a generator.