56% of Joe Biden Voters Are Voting Because 'He Is Not Trump,' New Poll Says
A new poll suggests that most of those who plan to vote for former Vice President Joe Biden are doing so because "he is not Trump."
A majority of respondents to a Pew Research poll released Thursday said they are likely to vote for Biden, 53 percent compared to 46 percent for President Donald Trump. However, 56 percent said their reason for supporting Biden was "he is not Trump," while only 19 percent of Trump supporters cite their opposition to Biden.
A 2016 poll from the firm found that 33 percent of Trump supporters were voting for their candidate in opposition to former Secretary of State Hillary Clinton, while 32 percent supported Clinton in opposition to Trump.
The 2020 poll quotes a 37-year-old Southerner as saying they plan to vote for Biden "because having Trump as president for another four years will be a disaster for this country." A 44-year-old Trump supporter from the South had similar remarks, saying they will cast their vote "because Biden would be a disaster."
Although fewer were voting strictly against the opposition, Trump supporters were more likely than Biden supporters to cite partisanship as their reason for backing their candidate, with 16 percent saying they would vote for the president to support Republicans or oppose Democrats. A comparatively small 7 percent of Biden supporters cited partisanship.
The top reason cited for those supporting Trump was "his leadership or performance," which registered 23 percent. Trump's "position on the issues" was the second most popular reason for supporting him, registering 21 percent. Other reasons included the assertion that Trump "tells it like it is," which was cited by 11 percent.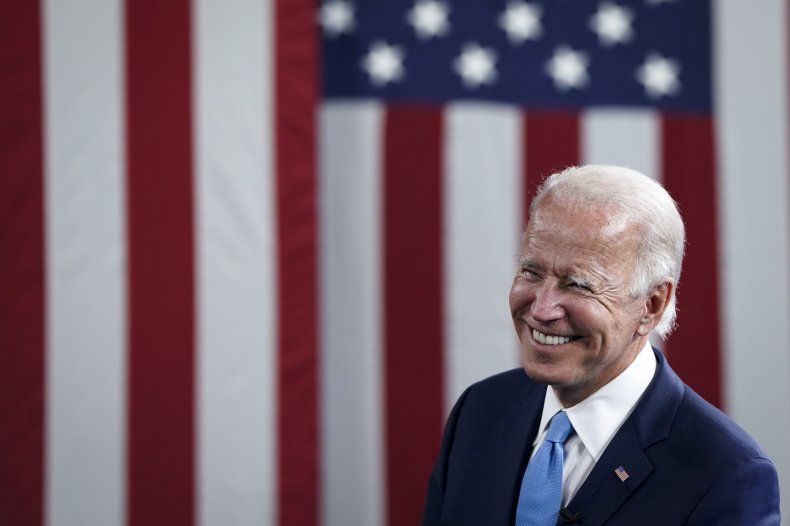 One fourth of Trump supporters said that his temperament, in particular rudeness or narcissism, was their top concern about their candidate. A 58-year-old Southern Trump supporter is quoted as saying they plan to vote for Trump "because he gets stuff done. He's not perfect, but he's honest and tries."
Biden's age or health was the top concern for 31 percent who plan to vote for the former vice president. Only 1 percent of Trump supporters said the same about the president, although the two candidates are only 3 years apart in age.
While most cited opposition to Trump as their reason for supporting Biden, 19 percent said they would be voting for him because of his leadership skills, with another 13 percent citing his personality or performance.
"I think he has stronger moral fortitude, is kinder, and will think more before he speaks than our current president," a 41-year-old Biden supporter from the Northeast said, according to the survey.
Results were relatively evenly split when respondents were asked about who they thought would win in the election, with 50 percent predicting a Trump victory compared to 48 percent for Biden.
A large majority, 86 percent, agreed that "it really matters who wins" the election, while 16 percent said "things will be pretty much the same regardless" of the winner.
The poll surveyed 1,750 U.S. adults over the phone between July 23 and August 4. It has a margin of error of 2.7 percent.