57 Percent of Voters Say Trump Did Not 'Make America Great Again' as President: Poll
As President Donald Trump exits the White House Wednesday morning, a majority of Americans said his signature goal to "make America great again" has failed.
In a new Morning Consult/Politico poll, 57 percent of voters—including 85 percent of Democrats and 57 percent of independents—said Trump did not deliver on his slogan during his four-year term as president.
About 39 percent of voters said the president did make American great, driven by a whopping 80 percent of Republicans who hold that belief.
The poll was conducted between January 15 and January 17, among a national sample of 1,993 registered voters. The margin of error is plus or minus two percentage points.
Trump's phrase, which was previously used by President Ronald Reagan in his 1980 campaign, has been criticized throughout his presidency for attempting to appeal to a period of history that was significantly better for white Americans.
Those criticisms could be seen in the survey results, which found that 44 percent of white voters believe Trump achieved the goal, while less than a third of non-white voters said the same.
Overall, Trump is leaving office with a historically low 34 percent approval rating.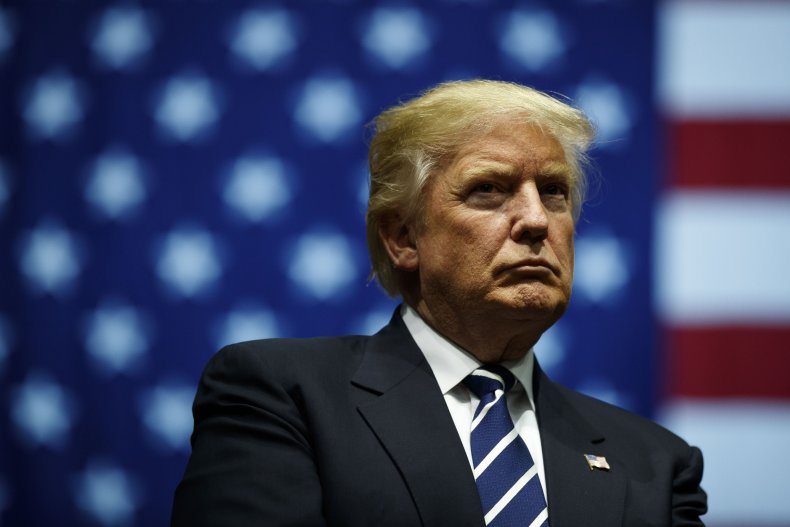 According to Gallup, which started tracking presidential performance in 1938, Trump's average approval rating of 41 percent throughout his four-year term is lower than any other president in modern history. Previously, Democrats Harry Truman and Jimmy Carter held that title, with each holding roughly 45 percent average approval rating during their presidencies.
Both surveys highlighted an extreme polarization of the country's politics, with a vast majority of Democrats disapproving of Trump, while similar majorities of Republicans viewed him favorably.
His overall approval rating took a massive hit after the November election, as he spent his lame-duck period refusing to accept Joe Biden's win, and falsely pushing the narrative that the election was stolen due to voter fraud.
His refusal to concede ultimately led to his second impeachment after a violent mob of his supporters stormed the U.S. Capitol on January 6. Trump is the only president in U.S. history to be impeached twice.
On Wednesday, around 12 p.m., Joe Biden will be sworn in as the 46th president of the United States.
Trump will not attend the inauguration, but instead held a separate event at Joint Base Andrews Wednesday morning, before departing to his resort home in Florida.
"Have a good life, we'll see you soon," Trump said at the end of his remarks at Joint Base Andrews, after discarding a prepared statement in which he was supposed to have thanked Biden by name.
Newsweek reached out to the White House for comment, but did not hear back in time for publication.