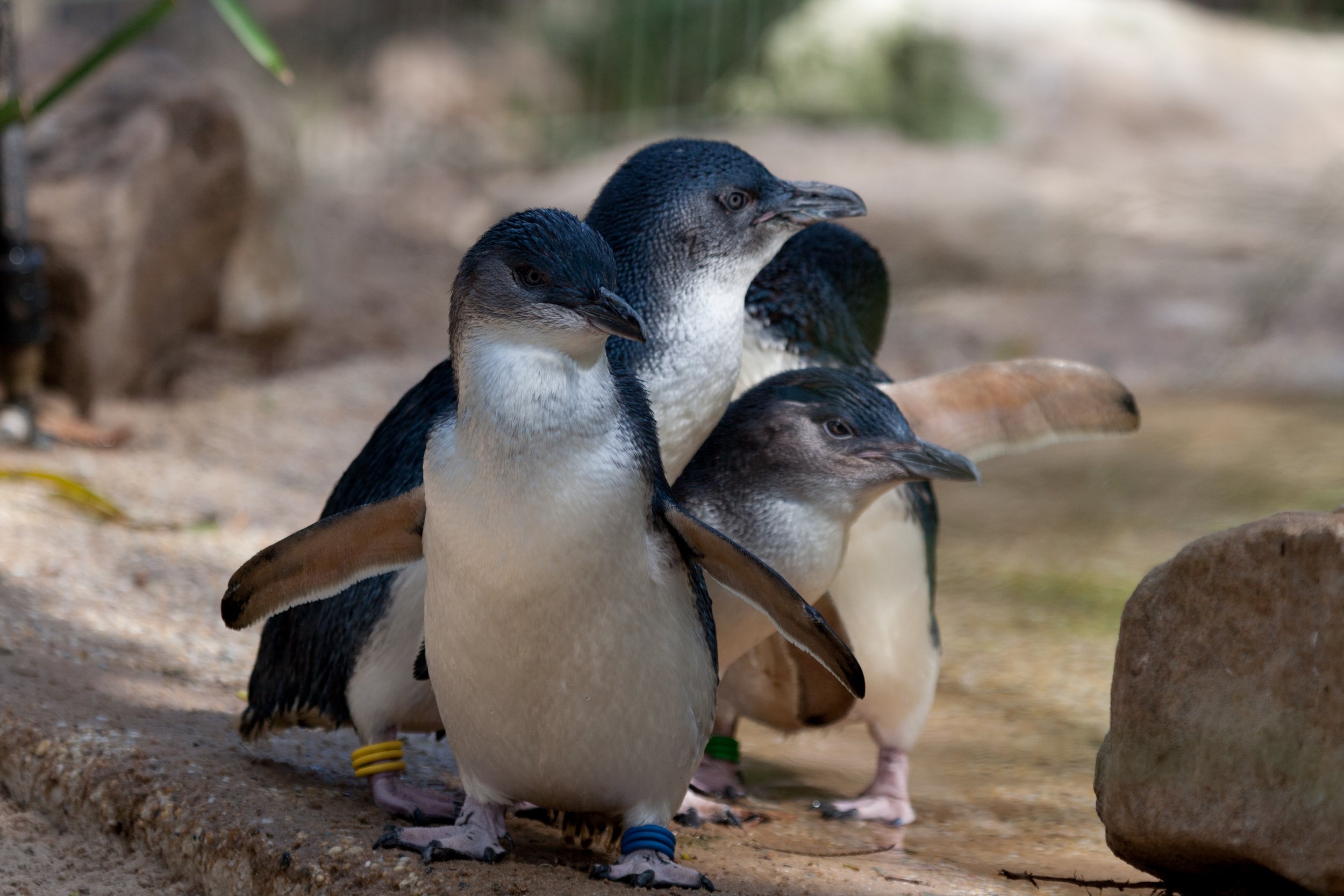 Almost 60 fairy penguins have been found slaughtered on a beach in Australia.
The bodies of 58 penguins were found on the north coast of Tasmania, an island state in the country's south. It is believed they were mauled by dogs. The Department of Primary Industries is now conducting post-mortem examinations to confirm the cause of death.
Fairy penguins are the smallest known penguins. The average height of a fairy penguin is just over one foot and they weigh around two pounds.
Speaking to ABC, Parks and Wildlife Service officer Michael Spaulding said it was the responsibility of dog owners to control their pets. "Investigations into all the circumstances surrounding the deaths are continuing and so we would like to encourage anyone who may have any information to contact us to assist in our investigations," Spaulding said.
"We would like to remind dog owners of the need to take responsibility for their animals at all times as dogs have the capacity to do a lot of damage to penguin colonies in a short period of time. All reports of alleged unlawful harming of wildlife are regarded extremely seriously by the department."
Birdlife Tasmania Convenor Eric Woehler told the Australian Associated Press that the penguins were returning to their nests for breeding season when they were attacked. "This will have a catastrophic impact on the colony," Woehler said. "It's going to take a long time, years, for those breeding birds to be replaced. Letting dogs loose at night is asking for trouble, especially in coastal communities around Tasmania."
A similar incident occurred in June, where 13 little penguins were killed in a suspected dog attack. Twelve penguins were found in a garbage bin on Tasmania's north coast. They were found by a member of the public. Parks and Wildlife ranger Adam Scurrah said at the time that the department would be "ramping up [its] efforts" to protect the birds.
Dog owners will face hefty penalties if it is discovered their pets have been attacking penguins.