Man Stole 591 Scratch Cards, None Winners, Faces 5 Years in Prison: Police
A man has been arrested after he allegedly stole nearly 600 scratch cards from a store in the hope of collecting the winnings before coming up short on all of them.
The 22-year-old suspect allegedly stole a total of 591 scratch cards in the Polish town of Ilawa. Their value was worth a total of 2500 Polish zlotys (around $680).
According to police in the northeastern Warmian-Masurian province, the suspect stole the scratch cards after entering the store and asking for alcohol.
While "taking advantage of the shop assistant's momentary inattention," the man took the plastic stand holding the scratch cards and ran away, police said.
When he later was caught by police, the man confessed to the theft.
The suspect is said to have scratched off all the cards by the time police caught up with him.
"Despite scratching 591 coupons, [he] did not win anything," police said in a statement. "Now he will explain his behavior to the court."
Police said the 22-year-old, who was not named, faces five years in prison if convicted of theft.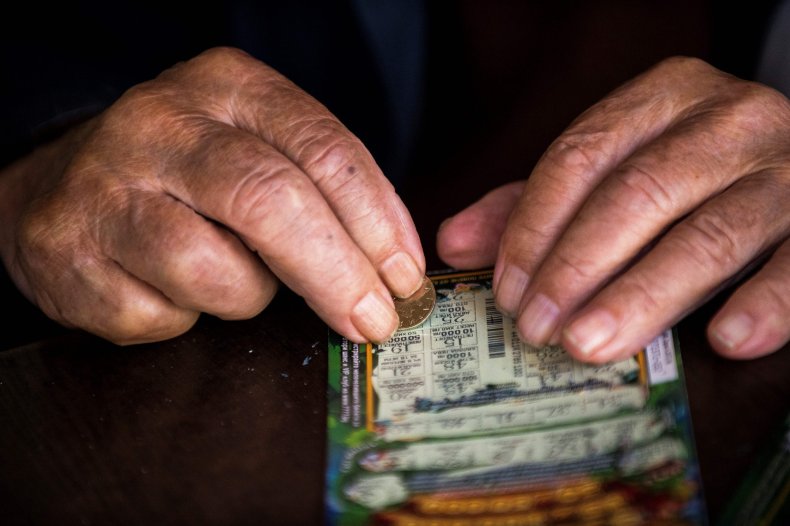 A similar incident occurred in the Scottish town of Greenock in 2019.
Andrew Lochrie, 28 at the time, was found to have stolen £1,500 (around $2126) worth of scratch cards from the Co-op supermarket where he worked in a "desperate" attempt to clear his debts.
However, there was not a single winning scratch card, reported the Greenock Telegraph.
Lochrie was ordered to pay his employers the £1,500 back in compensation for the theft, and was ordered to complete 200 hours of unpaid work within nine months.
He was told he would have been made to carry out the maximum 300 hours unpaid work were it not for his guilty plea.
His solicitor Edel McGinty told a court in 2019: "There was an investigation within the workplace and he made full and frank admissions to his employers.
"He is filled with shame and regret. It is not lost on Mr. Lochrie that he was in a position of trust.
"This was an act of desperation at a desperate time."
Sheriff Andrew McIntyre added: "That is a lesson in itself that £1,500 worth of scratchcards didn't yield anything."
Addressing Lochrie in court, McIntyre said: "This was a hopeless attempt by you to address your problem.
"One-thousand-five-hundred pounds is a significant amount for an employer to lose and you were in a position of trust.
"This offense crosses the threshold for prison but I must consider whether there are any alternatives to that.
"The social work department has made it plain that you are suitable for a community-based disposal."