5G Breakthrough: Vodafone and Huawei Claim 'First Call in the World'
Vodafone and Huawei claim to have completed the "first call in the world" using the most up to date 5G standards during an event in Spain on Tuesday.
The call was made from a computer in an innovation center in Barcelona by Vodafone director general Albert Buxadé and answered on mobile in the firm's Madrid headquarters by Spain's secretary of state for information society and digital agenda, José María Lassalle, El País reported.
The transfer followed new specifications—decided upon by industry giants in December 2017—known as the 3GPP-approved Non-Standalone (NSA) 5G New Radio standard.
The demo reportedly reached speeds higher than 2 gigabits per second using a "dual 4G to 5G connection." In a second test, a video call was successfully made using a 5G data connection, Vodafone said in a release on Monday. The end-to-end call used Huawei's Radio Access Network (RAN) equipment, it added.
Santiago Tenorio, director of architecture and network strategy of the Vodafone Group, said: "This is a milestone of great relevance on the road to 5G, which we must thank the engineers of Huawei and Vodafone who have worked tirelessly to implement the new specifications in record time."
According to El País, Vodafone officials said recent tests by rival telecoms did not meet the latest standards. Last week, AT&T and Verizon claimed to have completed an "over-the-air call" using a 5G system.
Telecoms expect the fifth generation of wireless network to roll out by 2020, largely being used to boost the ever growing internet-of-things sector.
It will power smart devices like web-connected lightbulbs, doorbells and refrigerators. United States research group Gartner says there will be 20.4 billion such devices in use worldwide by 2020.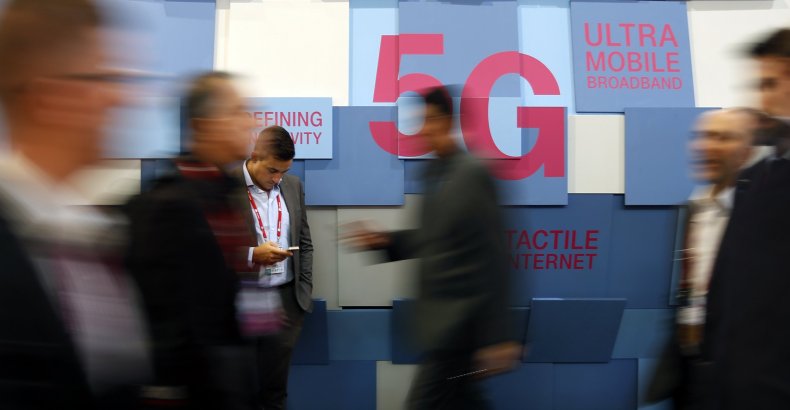 Vodafone CEO, António Coimbra, commented: "The realization of this first 5G connection in Spain reflects the leadership of Vodafone and Spain in mobile technologies. The deployment of mobile networks is a factor of great relevance for the competitiveness and digital transformation of the country."
Meanwhile, head of Huawei's 5G projects, Yang Chaobin, said that his firm would be starting commercial testing with Vodafone in the near future.
The introduction of 5G, experts say, will bolster the scope of wireless connectivity.
"The main evolution compared with today's 4G and 4.5G (LTE advanced) is that beyond data speed improvements, new [internet of things] and critical communication use cases will require new types of improved performance," security firm Gemalto explained in a blog post.
"For example low latency is what provides real-time interactivity for services using the cloud: this is key for the success of self-driving cars for example," it added. "Also, low power consumption is what will allow connected objects to operate for months or years without the need for human assistance."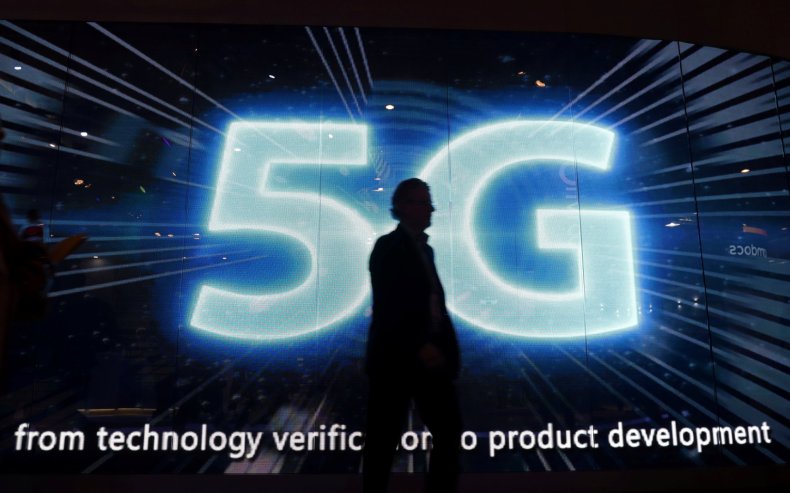 February 14, Huawei launched an urban 5G trial, "Wireless to the Home", which is taking place in downtown Vancouver. It was billed as a co-venture with TELUS, the Canadian telecommunications company, and described as "the first trial of its kind in North America, and among the first globally."
U.S. technology company Intel rolled out a significant 5G presence during the 2018 Winter Olympics in Pyeongchang, South Korea. It claimed to be using the network to offer spectators "5G-powered experiences" including 360-degree video streaming, virtual reality and augmented reality.