6 Best Art Museums in Los Angeles
Los Angeles' great art museums shatter the stereotype that this city is all about vanity.
Los Angeles is more than just sunshine, sea, and Hollywood stars. It happens to have a world-class art scene, as major museums exhibit iconic masterpieces that you've probably seen prints of in suburban houses and urban loft apartments. Here are the best art museums in Los Angeles.
View this list on Google Maps.
One of LA's newest art museums, The Broad is the collection of Eli and Edythe Broad. The 2,000-strong collection of paintings and sculptures were all created after World War II and artists represented here include Andy Warhol, Barbara Kruger, and Cindy Sherman. Be sure to build in some time to wait in line to get the chance to marvel at Yayoi Kusama's amazing infinity mirror rooms. Located in Downtown LA, the museum is free for visitors.
221 S. Grand St., Los Angeles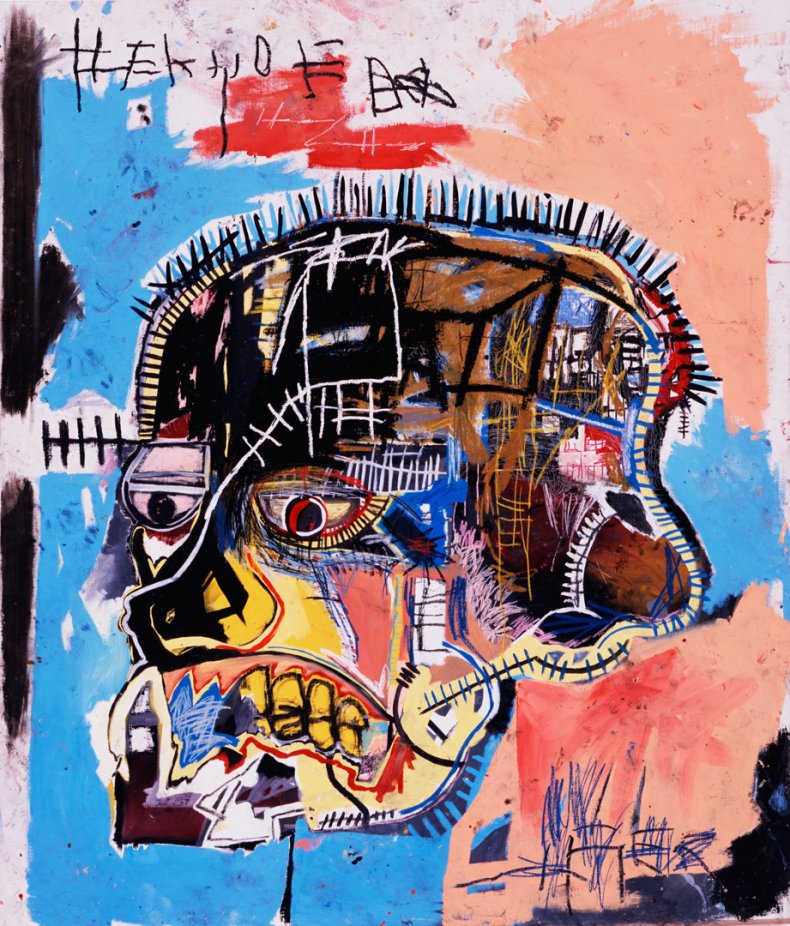 The Getty, as locals call it, got the art world's (and everyone else's) attention when the institution opened up a gleaming white, hilltop museum designed by Richard Meier in 1997. Visitors access the complex via funicular and then can explore the sprawling campus, taking in the views of the Pacific Ocean on one side and Downtown LA on the other. But you're here to appreciate art, right? Right. The collection isn't as strong as other top art institutions in LA but works by Van Gogh, Titian, and Renoir should please the art lover.
1200 Getty Center Dr., Los Angeles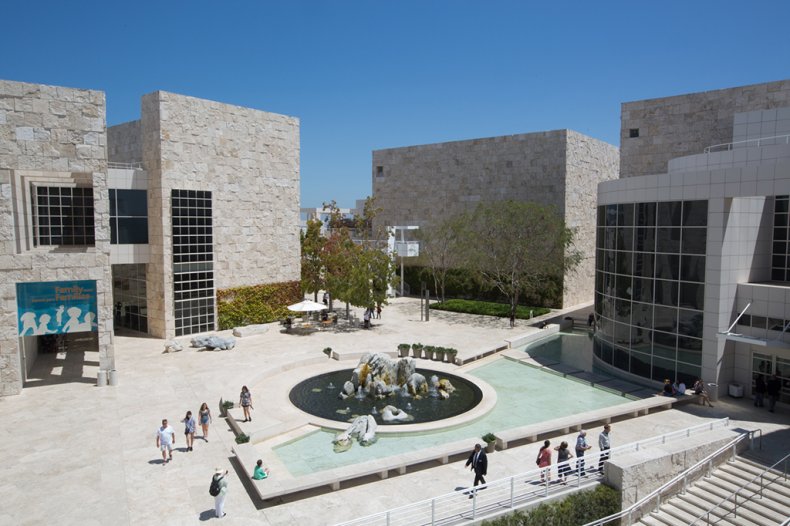 Located in Westwood and under the auspices of nearby UCLA, the Armand Hammer Museum exhibits a nice collection of contemporary art. Artists' work here includes that of Jackson Pollock, Willem de Kooning, and Suzanne Lacy.
10899 Wilshire Blvd., Los Angeles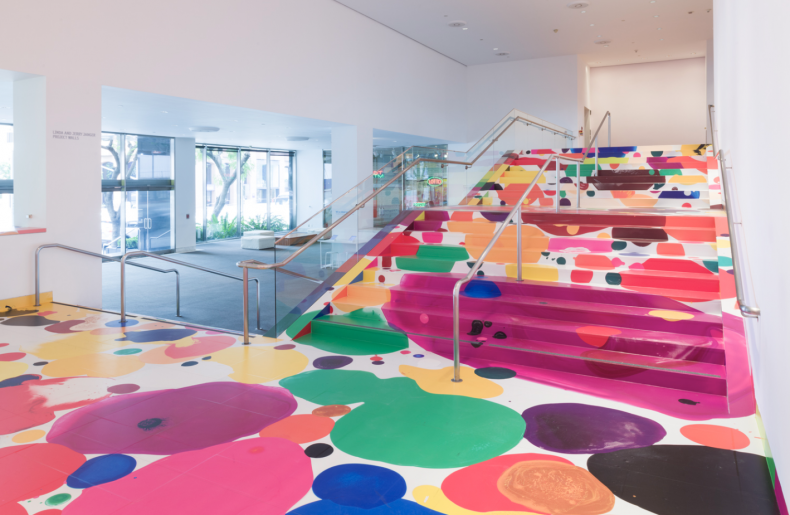 The largest art museum in the western United States, LACMA boasts a millennia-spanning collection of 150,000 pieces of art. Well-known artists from every period and part of the world are represented here. Highlights include works by Constantin Brancusi, Matthew Barney, Frank Stella, Titian, Rembrandt, and Monet, among many others.
5905 Wilshire Blvd., Los Angeles
LA MOCA, in the local parlance, is the city's main spot for viewing art made from the middle of the 20th century to the present. On a national level MOCA gets overshadowed a bit by the Museum of Modern Art in New York City, but this is still a great spot for gawking at contemporary art. At this main branch of MOCA (there are two smaller outlets), expect to be dazzled by Jean-Michel Basquiat, Piet Mondrian, Susan Rothenberg, and Mark Rothko, among others.
250 S. Grand St., Los Angeles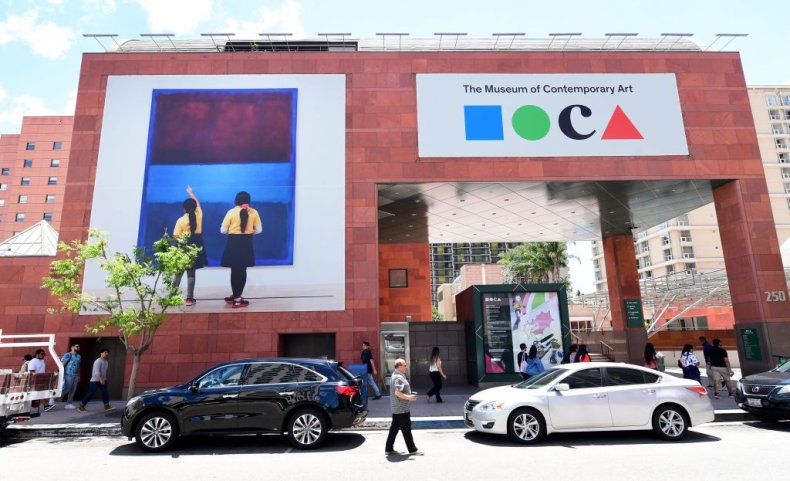 Located in Pasadena, the Norton Simon is one of the most underrated art museums in the country. It's small enough that the visitor is not overwhelmed. Yet the collection of European, American, and Asian art that spans 2,000 years is topnotch. The walls hang with masterpieces by Goya, Brueghel, Hals, Rembrandt, and Diego Rivera, and there's a marvelous collection of Buddhist sculptures.
411 W. Colorado Blvd., Pasadena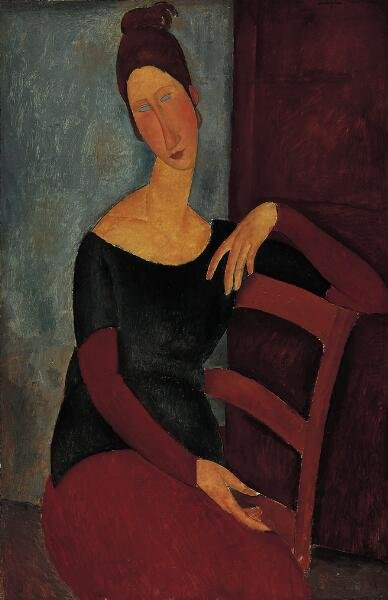 The Norton Simon collection includes masterpieces by many of the great artists, including Amedeo Modigliani's "Jeanne Hébuterne".
Norton Simon Art Foundation