6 Best Day Trips from Berlin
Go on, get out of Berlin for a day to experience another aspect of northeastern Germany.
There's a lot to see and do in Berlin. But it's also good to get out of the city sprawl for a day and see another side of Germany. You can explore palaces, cathedrals, castles, nature, or even have lunch in an entirely different country. And then get back to the Berlin debauchery when the sun goes down. Here are the six best day trips from Berlin.
Click here to view an interactive Google Maps list of all the best day trips from Berlin.
An hour west of Berlin by train, Brandenburg is a lovely marriage of history, culture, and nature.
Stroll around the medieval town center, gawking at Romanesque and Gothic churches and towers, planting yourself at a tavern while digging into a hearty lunch (washed down with some beer, of course) and/or taking a hike around Westhhavelland Nature Park, just outside of town.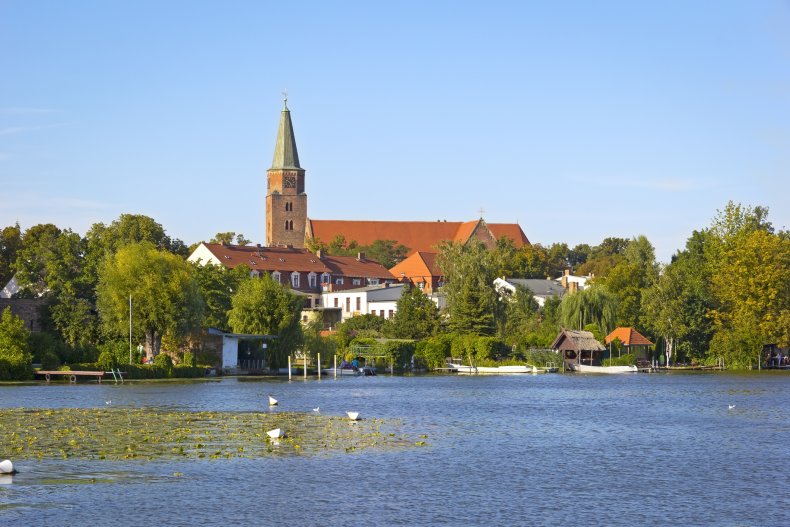 Dubbed "Florence on the Elbe" before it was blanketed with bombs by US and British forces toward the end of World War II, Dresden is still a marvelous place to spend some time. Much of it has been rebuilt and many jaw-dropping historical buildings remain. Check out the Baroque-era Zwinger Palace and the imposing Frauenkirche, an 18th-century Lutheran church. For fans of dental hygiene – and, really, shouldn't we all be? – there's the Deutsches Hygiene Museum, a collection of historical objects used for cleaning and maintaining our entire bodies – not just our mouths. But we are obligated to add: don't forget to floss! Dresden is about two hours via train from Berlin.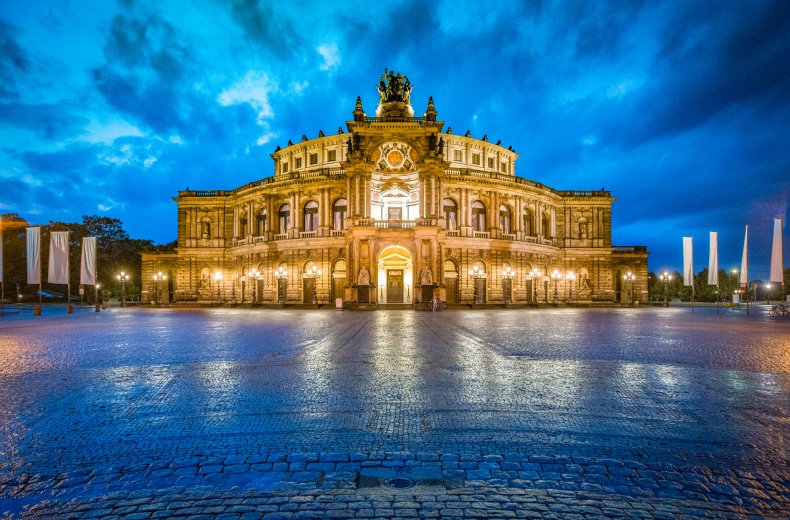 Leipzig has long been a handsome and historical medium-sized city in Saxony. But in the last decade, it has since grown. A lot. A legion of artists has flocked here, leading many to compare this city of 500,000 to a smaller version of Berlin. Which is not really a fair comparison. Leipzig has its own thing going on and its own style. And is certainly worthy of at least a day trip to wander its cobbled streets, popping into galleries and artists' studios. And it takes just under an hour to get there via train from Berlin.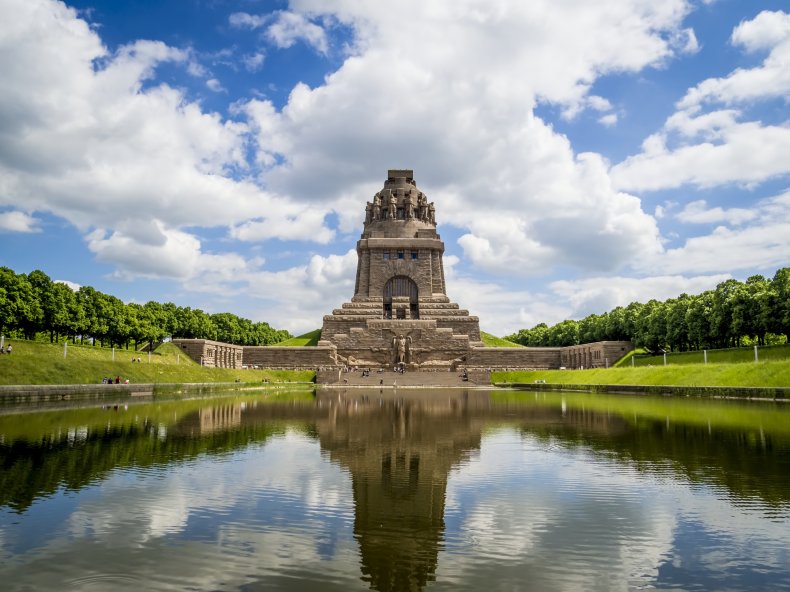 Just a 20-mile ride from the center of Berlin on the S-Bahn, Potsdam is the most popular day trip from the German capital. Not that this should stop you from jumping on the light rail. There's so much to see and do here in what was once the home of the Prussian monarchy and German Kaiser until the end of World War I. Tour the mid-18th-century Sanssouci Palace, enjoy the 100-acre New Garden, explore the Dutch Quarter in the center of town, stroll around the lakes, or just plop down at a traditional restaurant and tuck into a meaty dish.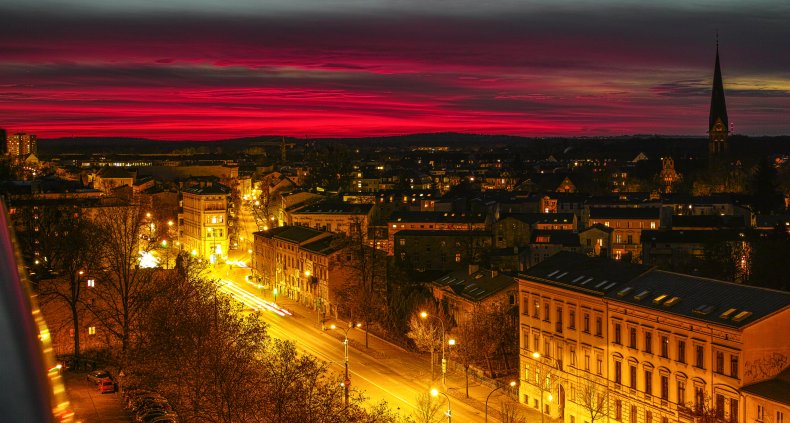 Every Berlin visitor should go to Sachsenhausen. Established in 1936, more than 200,000 people were imprisoned at this Concentration Camp, including Jews, Roma, homosexuals, and political opponents to the Nazi regime. Tens of thousands were murdered. It's a disturbing and grim reality to witness, but necessary to memorialize this horrid period in human history and also to ensure we can recognize and be sensitive to signs in the present and future of top-down intolerance and the rise of authoritarianism. From Alexanderplatz in central Berlin, the journey is about a one-hour ride on the S-Bahn.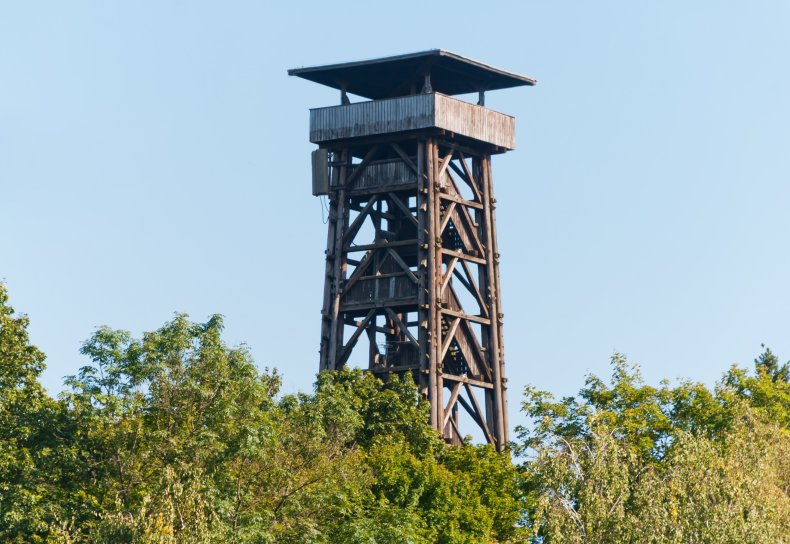 Slubice, Poland
Full disclosure: there's no a lot of aesthetic pleasure about this border town of 18,000 in Poland. But if you feel a craving to step across the border, slurp up some Polish beer and nosh on pork-and-potato-stuffed pierogis, this is the easiest and quickest way to meet that need, as you can get there by train in under an hour from Berlin. Take the train to Frankfurt-an-der-Oder and then walk across the bridge over the Oder River into Poland. No passport necessary. If you're looking a Polish town that might be more pleasing to the eye, try Szczecin, about a two-and-a-half-hour train schlep from Berlin.