6 of the Best Headphones and Earbuds for your iPhone, iPad and Mac
It's a never-ending task trying to answer the question, What are the best wireless headphones (or earbuds)? Instead, it's better to narrow your search down first and then pick the best of the options available. In the case of people who find themselves surrounded by Apple gadgets, it could make sense to figure out the best wireless headphones to pair with Apple gear and then select something that transitions between those devices with ease. As you might suspect, Apple's own AirPods are a great place to start. There are plenty of variations and even some non-Apple branded audio devices to consider. These all work great for Apple Music's Spatial Audio with Dolby Atmos, too.
The best audio gear for Apple products are the ones with dedicated wireless audio chips inside. Thus far, this has meant either having a W1 or H1 chip to handle certain audio-related tasks. It's not just audio gear with an Apple logo on it that has one of these chips, however. There are plenty of Beats branded gear that have it, too, and get the same benefits.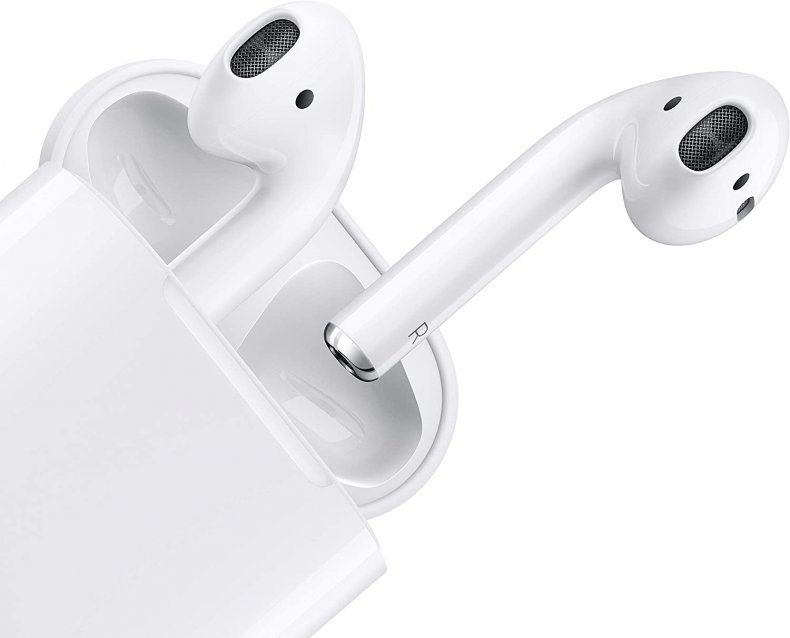 The standard AirPods are a gateway drug to the simplicity available with wireless earbuds. The ones with a wired charging case retail for $159, but can almost always be found on sale for much less. The greatest benefit these provide for owners of Apple devices is the instant pairing process and straightforward connections with other Apple gear. Here's an example: Out of the box, you can flip the lid of the AirPods case and tap one button on your iPhone to get them set up. Then, on your Mac, iPad or Apple TV, the AirPods will be selectable without any further setup or configuration needed.
These earbuds don't create a seal in the ear canal, so they hang a little looser. That makes these less than ideal for using them on airplanes or in really noisy environments. They still work perfectly fine for coffee shops or running errands. Also, if you're sensitive about the fit of things going in your ears, these are a great option that shouldn't cause much pressure.
Buy at Amazon.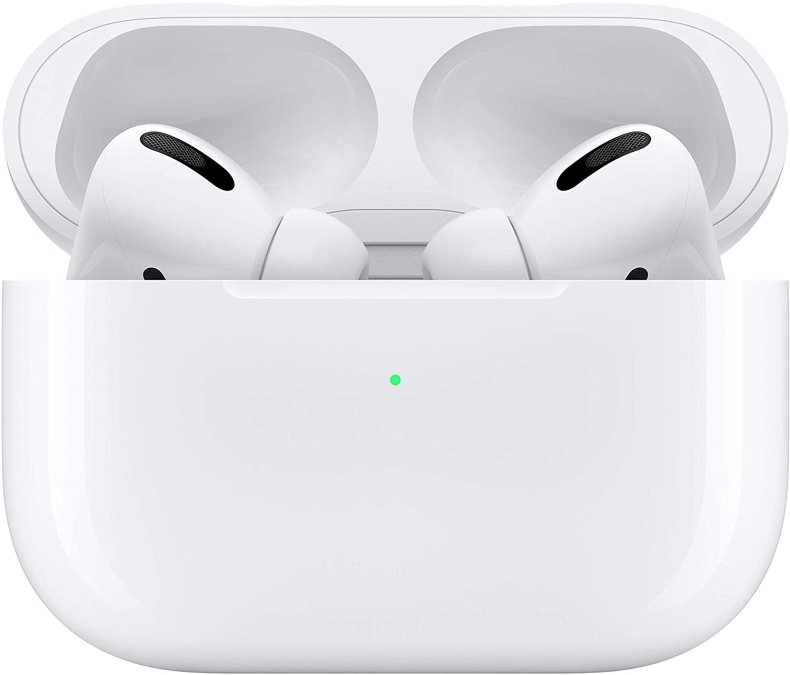 If you're looking for the most versatile pair of earbuds, the AirPods Pro is probably the correct choice. These do stick further in the ear canal and have rubber tips so that they can create a seal for passive noise blocking. These also include active noise cancellation so that in loud environments you can avoid needing to turn up the volume to a dangerous level.
While there are two versions of the standard AirPods, with and without a wireless charging case, the AirPods Pro all come with a case you can set down on a Qi charger to juice its battery back to full.
AirPods Pro are one of the few audio devices that currently support Spatial Audio for video with Apple TV 4K. If you plan on watching TV shows and movies, then these could be a great choice.
Buy at Amazon.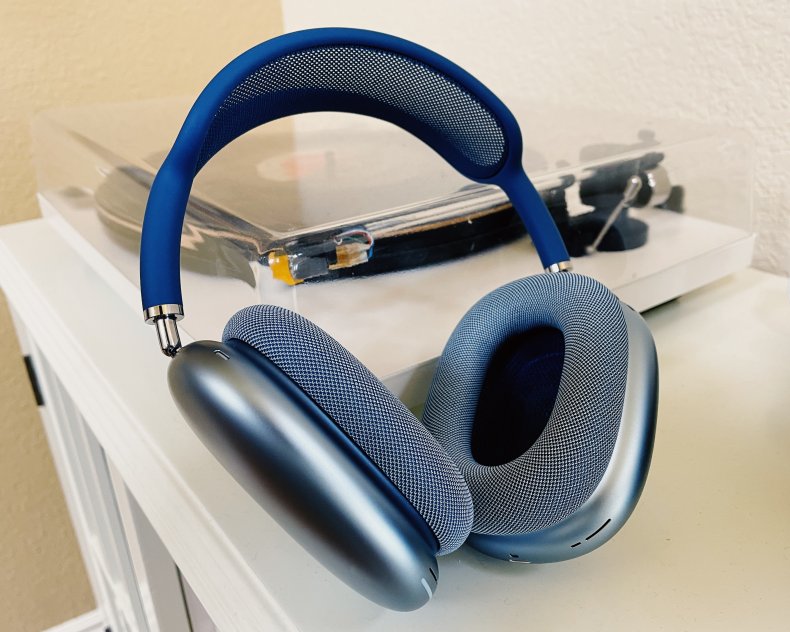 If you have money to burn, the AirPods Max are a fire starter. It's a bit unfortunate that these headphones are as expensive as they are (even though they have begun to go on sale from time to time), because they sound amazing. The AirPods Max are over-the-ear headphones that feature metal earcups cushioned with removable ear pads. The metal band on top rests on your head with a pressure-easing thin mesh. The design is effective and elegant.
There's a Digital Crown, akin to the one on Apple Watch, that can be used to control the volume. Next to it, there's an elongated button for switching between ANC and transparency modes. The controls are intuitive and work great in practice. The audio quality is largely neutral but rich with details. If there is one complaint, it's that the headphones are a bit heavy. Beyond that, it's just the price keeping them out of reach from most people.
Buy at Amazon.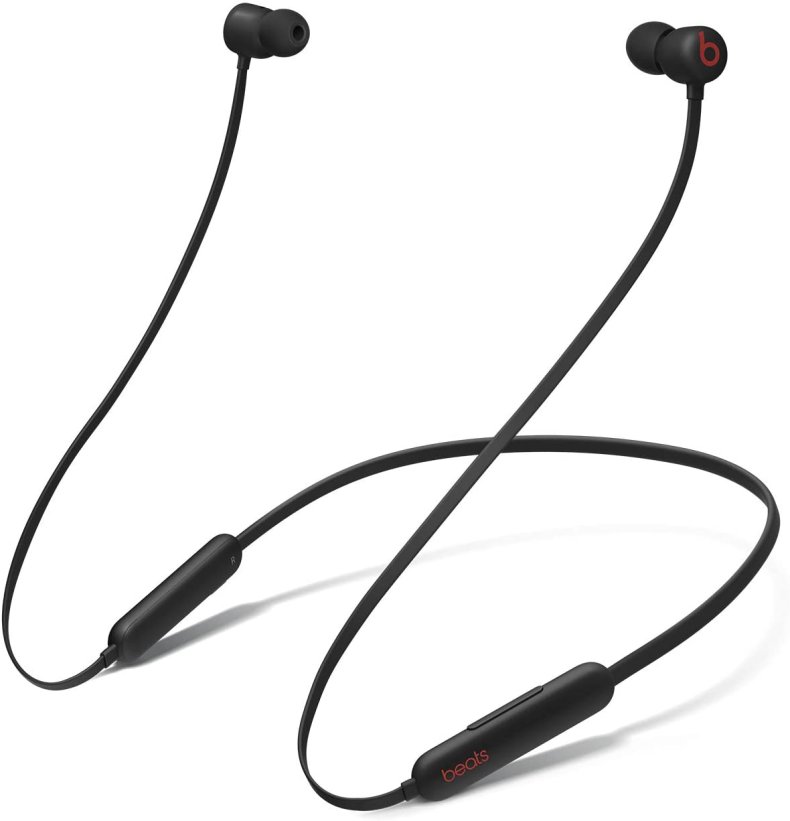 Let's say you're interested in some inexpensive earbuds. Maybe they're for workouts or you just don't want to spend a lot in case you break or lose them. Beats Flex are probably the best option among earbuds that work great with Apple products. The full retail price of these wireless earbuds is $49, but they have been on sale for even less. The value here is outstanding.
While these do have a cable connecting the left and right earbud to each other, they are wireless to your media device. For some people, the cable will be a benefit, as it allows the earbuds to be draped around the neck, before or after workouts. Having the cable also means the media controls don't need to be directly on the earbuds themselves.
Buy at Amazon.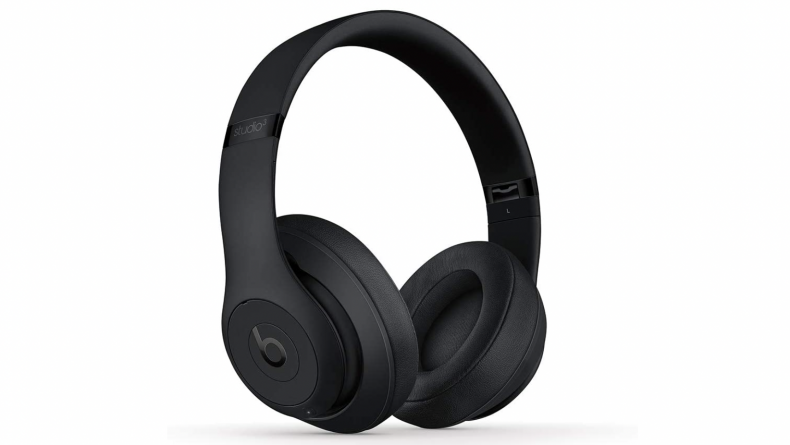 Although these are great headphones for your Apple devices, these premium Beats headphones are plenty compatible with Android devices, as well. The Beats Studio3 have pure adaptive noise canceling to curb external noise. These fit over ears rather than laying on top of ears for added comfort.
Like most of the audio devices on this list, the Studio3 headphones have long battery life. These should provide up to 22 hours of listening playback. When they do run out of juice, the fast-fuel feature will give them three hours of listening time after 10-minutes of charging.
Buy at Amazon.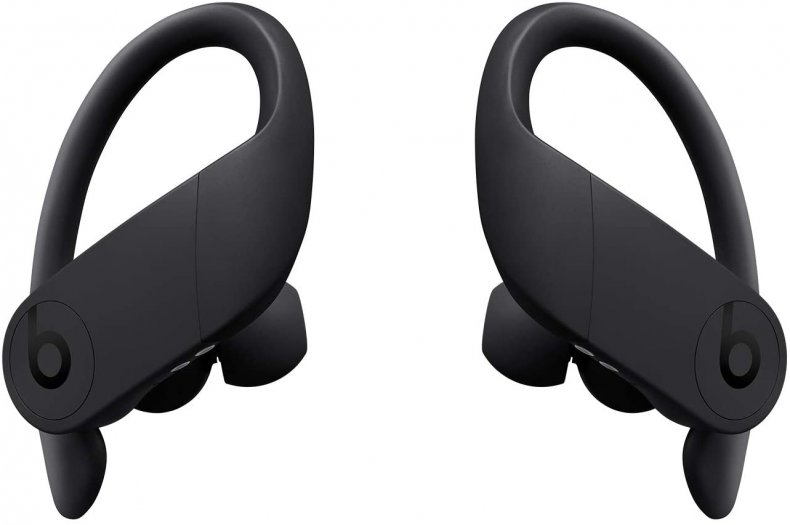 Perhaps the worst named earbuds are the Beats Powerbeats Pro, and yet, they are fantastic for physical activities because they stay in place. The over-ear hook secures these earbuds, so whether you're running, shooting hoops or doing something else with a lot of movement, they remain locked in. Besides the physical design, the sound quality is booming and vibrant. There are tactile buttons for volume and play and pause, and these can hold plenty of battery life.
Buy at Amazon.
Newsweek may earn a commission from links on this page, but we only recommend products we back. We participate in various affiliate marketing programs, which means we may get paid commissions on editorially chosen products purchased through our links to retailer sites.