6 Best Vintage Clothing Shops in New York
You can retro-dress to impress in the Big Apple if you know where to look.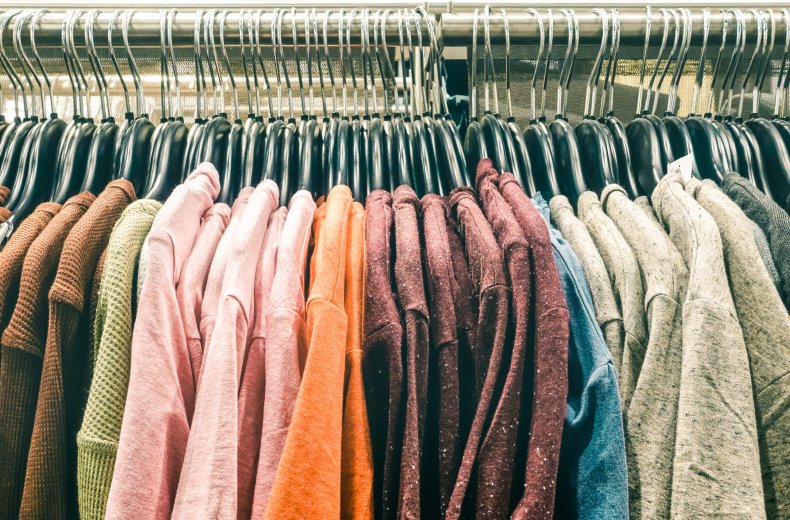 Does your closet need a refresher? Tired of patronizing multi-national big box "fast-fashion" stores where they pump out an assembly line of ready-to-wear items? So, go retro. Go vintage. SG second hand. It's not only better for the planet but with styles constantly being recycled you're certain to find something in. Here are six spots to start.
View a Google Maps list of some of New York's best vintage shops.
One of the New York's first affordable vintage and second-hand spots, Beacon's Closet buys clothes selectively and thus everything on the racks has been scrutinized and hemmed and hawed over. The large location in Greenpoint is your best bet but there are also outlets near Union Square and in Bushwick.
74 Guernsey St., Brooklyn
This chainlet has a handful of thrift shops scattered throughout the city. At some locations, they offer healthcare as well as job training and housing for those in need, so it's a great company to support. But for those seeking a real "find," Housing Works has some surprisingly coveted labels quietly hanging on their racks. So, start browsing.
245 W. 10th St.
Did you wake up today and decide you really need an Air Jordan t-shirt from the late '80s or a legit Bi-State Machinery trucker hat? We thought so. You can find it all at this Williamsburg spot, run by an amiable husband-and-wife team. Streetwear is what you'll find at this spot and it's one of the best for casual vintage clothes.
154 Grand St., Brooklyn
Started in 2006, this amazing clothes shop has a perpetually pleasing collection of classic couture starting in the Victorian era and going all the up to the end of the 20th century. There's a focus here on ladies' clothes, particularly duds in the French manner. But also retro accessories and a large selection of sexy lingerie.
197 Grand St., Brooklyn
From vintage Gucci chunky high heels to classic Missoni and Helmut Lang dresses, this south Park Slope shop traffics in high-end vintage couture. If you need a special piece for a special occasion—a wedding or any sort of big celebration—this is the place to find it. You may just end up stealing the show—or at least everyone's attention.
461 Seventh Ave., Brooklyn
Based in Bushwick and founded in 2013, Worship has faithful devotees far and wide, thanks to its commitment to its racks of high-quality vintage couture and items from independent designers. You can find couture and accessories here from the beginning of the 20th century up to the early '90s.
117 Wilson Ave., Brooklyn