6-Month-Old Orphaned When Mom's Killed in Car Crash Months After Dad Dies of COVID
Months after losing her husband to COVID-19, Kera Leskovec, an Ohio teacher, was killed in a car accident on Tuesday morning, leaving behind a 6-month-old daughter.
Salem City Schools announced Kera's passing with a "heavy heart and great sadness." The Ohio State Highway Patrol confirmed the crash occurred and said a Nissan Altima traveled left of center on the highway, striking the Ford Fusion Kera was driving. She was headed into work at the time of the crash.
A GoFundMe that was set up for Kera's daughter noted that the teacher lost her husband to COVID-19 just months before her death. An obituary for Kevin Leskovec announced that he died at the end of August.
"I have truly been blessed to call Kevin a friend for 13 years and a husband for 6 years," Kera wrote in a Facebook post after he died, according to the Kansas City Star. "Words can't express how much I will miss him. He left me with the greatest gift of all, sweet baby Avalee. She will grow up hearing amazing stories of her Dad, and I have no doubt she will know how much he loved her."
Katie Mahon, who created the GoFundMe page for Avalee, who was born in April, noted that Kera's death was "tragic." However, she noted that as sad as everyone was for her loss of life, her friends and family were also saddened that Avalee lost her only living parent and will now have to "navigate life without her loving parents."
The GoFundMe is raising money to both cover funeral expenses for Kera and leftover funds will be used for Avalee's care.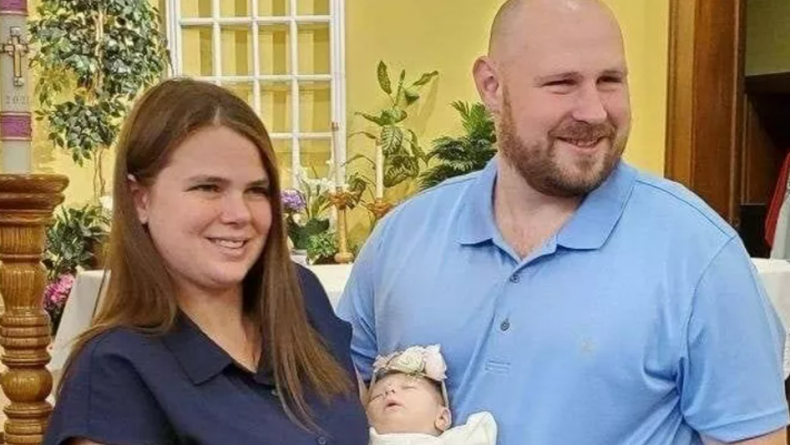 The fundraiser surpassed its $20,000 goal within a day of being created, and Mahon thanked everyone for their work to bless the family by "going above and beyond for them."
"We have reached our 'goal,' and it continues to go! The family is so grateful for all of your support and thanks you for showing love when it is needed the most," Mahon wrote.
Newsweek reached out to Katie Mahon for comment but did not receive a response in time for publication.
While some donors knew the family personally, others commented that they didn't know the Leskovecs but expressed love for them and wanted to help the family out in the difficult time.
At the time of the car crash, Jonathan Walter was driving the Nissan Altima that hit Leskovec's car. He also died in the crash, according to WBNS.
Salem City Schools promised to share the funeral details with the community once they were available and wrote in the post that they find "it hard to even fathom the grief and despair that her family is confronted with."