Six New York 'Friends' Locations For Fans To Visit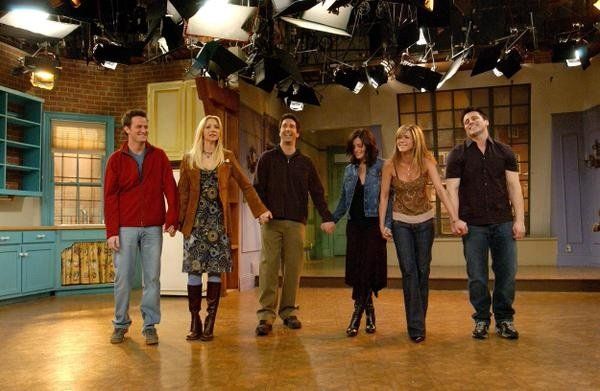 Monday marks 15 years since Monica, Chandler, Ross, Phoebe, Rachel and Joey gathered to say goodbye to their envy-inducing apartment in the West Village in the series finale of Friends. Their New York experiences defined for a nation of viewers what it would be like to be a single twenty-something in the city. While it's important to note that the series was actually filmed in Burbank, California and some of their hang-out spots were fictionalized, the lives of these six friends were based in New York and referenced multiple real-life sites in Manhattan that Friends fans can visit still today. Here is a guide to the real-life locations that these 6 friends lived, worked or spent time together.
1. The Friends Apartment Building
Most of the characters called this building home at one point throughout the hit TV show's ten seasons and could constantly be found at their favorite coffee shop Central Perk below. The series opens on Rachel moving in with Monica across the hall from Joey and Chandler. After years of the group spending time together in Monica's spacious apartment, the finale tear-jerking scene of the series sees the group leaving their keys behind in the empty apartment and walking out together for a cup of coffee.
Though both Central Perk and the interior of both apartments existed only on a Hollywood soundstage, establishing bumper shots of the apartment building were filmed at the corner of Bedford and Grove Street in the West Village of Manhattan. Friends fans can come take their photos in front of the apartment or dine at the intimate Mediterranean restaurant Little Owl located on the street level of the building.
2. Bloomingdale's
Rachel Green started her career in fashion at the flagship Bloomingdale's store located on the Upper East Side of Manhattan at 59th Street and Lexington Avenue. She gets her foot in the door when her friend Mark arranges an interview for her with a Bloomingdale's buyer. However, this helping act from Mark sparks jealousy from Ross, Rachel's boyfriend at the time, leading Ross to almost sabotage her career with an outburst. Though Rachel later gets demoted to a Bloomingdale's personal shopper and decides to quit, she chooses to stay in the role a bit longer when she meets Joshua, a personal shopping client who she has a crush on and briefly dates.
Rachel's fashion career continues to climb after Bloomingdale's as she moves on to Ralph Lauren and eventually is even offered a job at Louis Vuitton in Paris, though she ultimately chooses her relationship with Ross over her career in the show's final episode.
Bloomingdale's covers an entire block of upper east side real estate and carries a wide spread of designer clothing, accessories, kitchenware and more. Shoppers can be spotted carrying the store's signature "little brown bag" around the city. With Magnolia Bakery and a New York Visitors' Center located inside, Bloomingdale's flagship is a fun tourist destination for anyone exploring the city.
3. Chandler's Office
Though it was a running gag throughout the series that no one could remember what Chandler's job was, the show did establish that he worked at the Solow Building. Built in 1974, this Manhattan skyscraper is located on 57th street, just south of Central Park and next to the infamous Plaza Hotel. This building is named after Sheldon Solow, the real estate developer whose company built the structure and is home to a large number of hedge funds and law firms. With 50 stories, it is in the top 100 tallest buildings in New York.
Chandler worked in the Solow building for years, even getting Phoebe a temporary job as his secretary during season one when she proves to be more popular with his coworkers than he is. Though dissatisfaction with his work and an unfortunate relocation to Tulsa for a time, ultimately lead Chandler to quit his job and move into advertising.
And in case you were still curious about what exactly Chandler did inside this building to earn a living- he was confirmed to have worked in statistical analysis and data reconfiguration at later points in the show.
4. Madison Square Garden
Madison Square Garden is the home of the New York Rangers hockey team, Knicks basketball team and a renowned concert venue. The indoor arena is conveniently connected to New York Penn Station, the busiest rail hub in North America with more than half a million commuter and intercity passengers passing through its concourses every day.
The Garden makes an appearance at the beginning of Friends in season one, when Ross, Joey, and Chandler visit the area to watch a New York Rangers hockey game. The group is here to help cheer Ross up after his divorce when Ross, unfortunately, gets hit in the face by a hockey puck. The characters are also implied to hang out at the Garden multiple times throughout the series, when they talk about getting tickets for the Knicks or Rangers, including the memorable time Rachel tries asking her client Joshua out on a date with Knicks tickets but he misinterprets the tickets as a gift and instead takes his nephew to the game.
5. Bleecker Street Subway Station
The Bleecker Street Subway station in the NoHo district of Manhattan. At this station, city commuters can catch the 6 train or can walk through the station to connect to the BDFM line at the Broadway-Lafayette stop. Bleecker Street station is featured multiple times in the series- first when Phoebe plays her guitar and sings for money in the show's very first episode as commuters walk by and throw money into her guitar case.
Later on, this is the same station where Joey's modeling gig prevents him from getting a date with an attractive woman he meets waiting for a train. She agrees to get a drink with him but suddenly changes her mind when she sees his face on a Venereal Disease awareness poster on the platform wall behind him.
Millions of people ride the MTA subway each day making it a popular place for performers and advertisements. As New Yorkers, the group of friends also would have used the subway on a daily basis to commute to their jobs around Manhattan and beyond from their homes in the village.
6. American Museum of Natural History
If you identify with Ross' love of dinosaurs, the American Museum of Natural History is a must-see location that employs real-life paleontologists. The museum is located on Central Park West with the sprawling park easily accessible across the street from the main entrance.
In the show, Ross is said to work for the fictional Museum of Prehistoric History which is likely based on the real-life American Museum of Natural History. Within the show, the fictional museum is where Ross' ex-wife Carol comes to tell him that she is pregnant while he is inside a caveman exhibit.
Later on, Ross and Rachel share a romantic night together underneath the stars in the planetarium. Joey also works as a tour guide at this museum for a brief time and unites the lunchroom of paleontologists and tour guides who refused to sit together previously.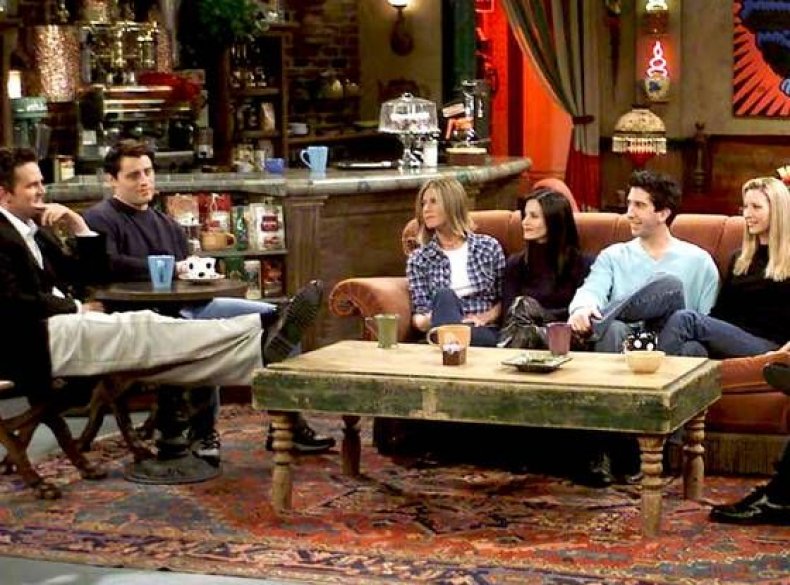 For more Friends moments and to get your chance to sit on the famous couch at Central Perk, you can visit Warner Brothers Studio Tour in Burbank. However, New York is still the only place where you can experience what it might have been like to live a day in the life of one of the friends within their Manhattan setting.
Despite the fan-favorite sitcom wrapping over a decade ago, its cultural relevance has remained steady thanks to constant reruns and the series availability on streaming services. No matter how much time passes, the entertainment and comfort of re-watching an episode of Friends will always be there for you.