6 NJ Hospital Network Supervisors Fired for Refusing Vaccine as Delta Variant Cases Grow
A New Jersey Hospital Network has fired six high-ranking workers who did not receive the COVID-19 vaccination, as cases of the Delta variant grow throughout the state.
RWJBarnabas Health announced in May that all staff at the supervisor level or above would be required to get the COVID-19 vaccination, the company said in a statement to Newsweek.
As of July 14, 2,979 staff members at this level, or 99.7 percent, had received the vaccine, the statement said.
"Thanks to the incredible commitment of our leaders, the vast majority of our management team has been vaccinated against COVID-19," the statement said. "Regrettably, six (6) staff at the supervisor level and above have not complied with the mandate and are no longer employees of RWJBH, per our policy."
The hospital network plans to mandate vaccination for all staff and physicians, and plans will be announced in the coming days, the statement said.
"At RWJBarnabas Health we have an ethical and professional responsibility to protect our patients and ensure a safe COVID-19 free environment," the statement said.
COVID-19 cases have begun to rise again in New Jersey in recent weeks, as the Delta variant takes hold across the nation.
On Wednesday, the state reported 593 new COVID-19 cases, and 234 probable cases, according to the state's COVID-19 dashboard.
Twelve more deaths had been reported, according to the dashboard.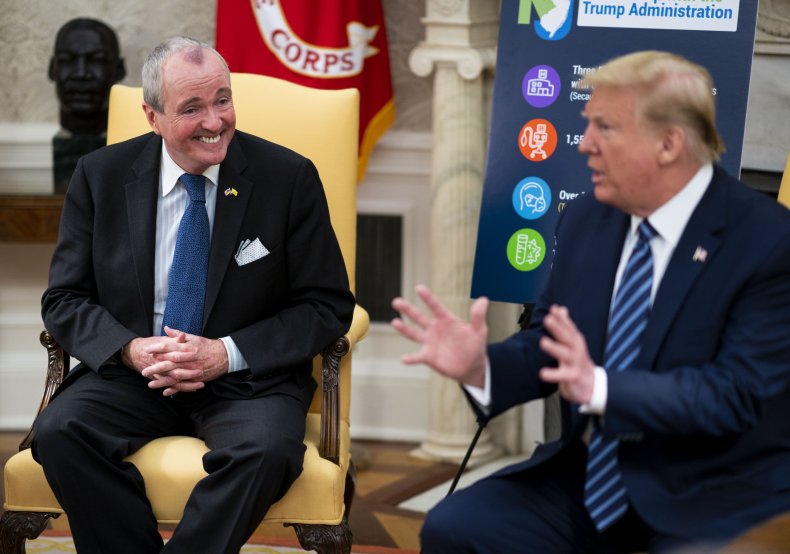 The state reported 148 new cases on June 20.
The B.1.617.2, or Delta variant, makes up 51.4 percent of positive cases, according to the dashboard.
More than 5 million people in New Jersey have been vaccinated against COVID-19.
The New Jersey Department of Public Health has been tracking cases where fully vaccinated people test positive for COVID-19 and have found that 3,474 fully vaccinated residents have tested positive, Gov. Phill Murphy tweeted Monday.
The vaccine has been 99.998 percent effective, he said.
Murphy is urging people who have not received their COVID-19 vaccine to do so.
"These numbers speak for themselves," he said in the tweet. "We only have a pandemic among the unvaccinated. Everyone ages 12 and up who is eligible should go and get vaccinated."
The Delta variant is now the virus's most dominant form in the U.S, accounting for more than 57 percent of all cases, according to CDC data from early July.
Nationwide, the Delta variant has caused major spikes in four states—Alaska, Florida, Mississippi and Arkansas.
Governors in other states are also taking action amid the Delta surge. Kentucky Gov. Andy Beshear is urging people, including those who are fully vaccinated, to wear masks.