6 Things to Know About Prepaid Debit Card Stimulus Payments
Four million people across the United States will receive stimulus funds in the form of a prepaid Economic Impact Payment (EIP) debit card, which essentially functions as a traditional bank card.
In a statement released May 18, the U.S. Department of the Treasury said the EIP cards would be sent out starting that week, replacing the paper checks some payment recipients were expecting.
"Treasury and the IRS have been working with unprecedented speed to issue Economic Impact Payments to American families. Prepaid debit cards are secure, easy to use, and allow us to deliver Americans their money quickly," Secretary of Treasury Steven Mnuchin said in the department's statement. "Recipients can immediately activate and use the cards safely."
The Treasury and Internal Revenue Service (IRS) have been issuing economic impact payments to eligible Americans under the Coronavirus Aid, Relief, and Economic Securities (CARES) Act since mid-April. The legislation was signed into law at the end of March to alleviate the financial consequences of the novel coronavirus pandemic to establishments and individuals. Most people entitled to stimulus funds have already received their payments, and a portion of those who have not may be receiving them soon.
For those still anticipating future payments, here are six important things to know about the EIP card:
1. Qualified U.S. residents who have not yet been issued their economic impact payments are eligible to receive prepaid EIP debit cards if they did not submit bank account information to the IRS before May 13 and their most recent tax returns were processed by IRS Service Centers in Andover, Massachusetts, or Austin, Texas.
2. Debit cards will arrive at the recipient's place of residence in the mail. According to the Treasury Department's May 18 announcement, its financial agent, MetaBank, is responsible for handling the cards' distribution. That means recipients should expect a parcel from the bank rather than the Treasury.
3. Specific instructions regarding each EIP card's activation and use will arrive by mail alongside the card itself. The Treasury has already said debit card recipients can use the funds to pay bills and make purchases in-store, online or by phone at any location that accepts Visa.
4. Recipients can also use their EIP cards to withdraw cash from in-network ATMs and transfer money into their personal bank accounts without additional fees. The cards' accompanying instructions will provide more information about how to check balances online, over the phone or using a mobile application, according to the Treasury. Recipients will not incur fees for those actions.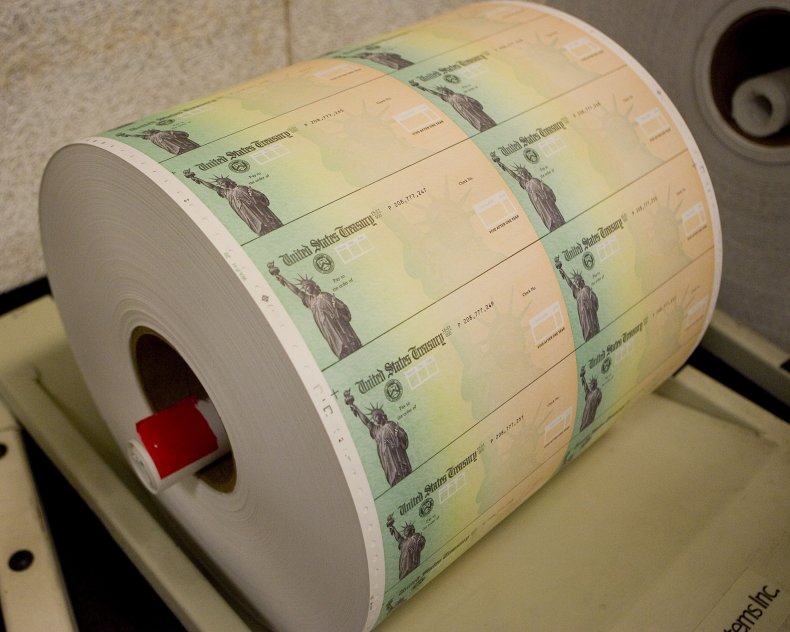 5. EIP cards provide recipients with financial protections generally offered to anyone who owns a bank account, like safeguards against fraud, loss and other security breaches.
6. There are some added fees associated with using the EIP card for certain actions, including over-the-counter cash withdrawals from bank tellers or ATMs considered out of network. More details about these actions and resulting fees is available online, as are lists of in-network ATMs.
Newsweek reached out to the U.S. Department of the Treasury and MetaBank for updates regarding the prepaid EIP cards' distribution but did not receive replies in time for publication.