'6 Underground' Release: Ryan Reynolds, Adria Arjona and More Cast Members Starring in Michael Bay's Netflix Movie
Netflix is resurrecting a few dead operatives all in the name of justice.
6 Underground, Netflix's newest action film and the streaming network's first project with the mastermind behind action-packed blockbusters like Transformers and Bad Boys, Michael Bay, is set to release on the platform on Friday.
Like many of the famous director's multimillion-dollar projects, viewers should expect to see lots of signature Bay-isms like lots of gunfire, explosive car chases and utter chaos throughout the $150 million flick, which follows a troupe of unlikely vigilantes in their quest to make the world a better place. What's the hitch? They're all dead—well, at least, they're believed to be dead.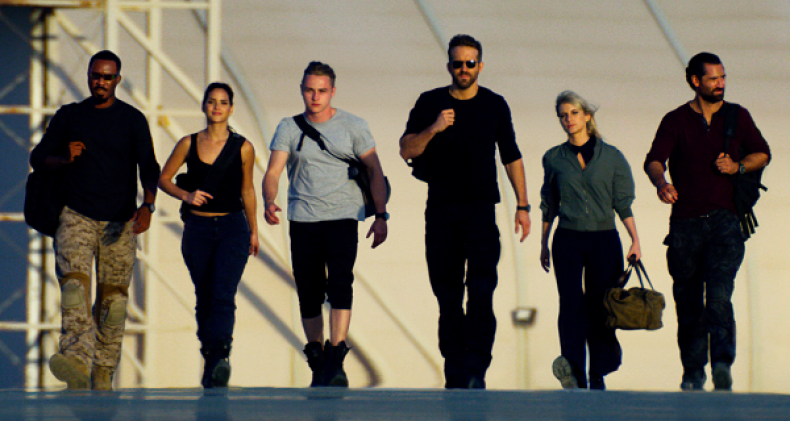 Starring Ryan Reynolds as The Leader, the movie tells the tale of six individuals who trot the globe to rid society of evil and corruption --starting with a small Middle Eastern country.
Reynolds' character, a former tech entrepreneur, handpicks a team of highly skilled individuals who are considered the best of their chosen profession but it's their "unique desire to delete their pasts to change the future" that ties them all together, according to the film's synopsis. In order to wipe their records clean, they have to let the people they were once known as to die.
"We do the dirty work others can't" Reynolds says in the trailer. "Here's the fun part. From now on, you're dead."
Ben Hardy's character, labeled The Skywalker in the trailer, seems eager to rid himself of the record of his previous crimes. "No more criminal records? No more getting arrested just for being naked or just usual stuff? You know, just like being naked and getting drunk? Casual stuff?" he asked.
Along with Reynolds and Hardy, the lively 6 Underground cast includes Adria Arjona as The Doctor, Corey Hawkins as The Operator, Manuel Garcia-Rulfo as The Hitman and Mélanie Laurent as The Spy. Dave Franco, Sebastian Roché and James Murray are among several others expected to make appearances in the film.
In addition to being Bay's first Netflix feature, the movie also marks the filmmaker's first time working with Reynolds.
The film expands Netflix's growing roster of major filmmakers to team up with the streaming giant to release big-budget projects. A-list show producers and directors like Shonda Rhimes and Ryan Murphy have series projects on the Netflix agenda for 2020. Meanwhile, award-winners like Martin Scorsese, Joel and Ethan Coen, Guillermo del Toro and others have already released films on Netflix.