'6 Underground' Release Date, Cast, Trailer, Plot: Everything We Know About the Ryan Reynolds Movie
After recent movies like The Irishman and Marriage Story brought the dramatic fireworks to Netflix, Michael Bay's latest film 6 Underground, starring Ryan Reynolds, is bringing literal explosions to the streaming service⁠—as Reynolds put it in an interview with Empire, "a lot of explosions."
When is 6 Underground released on Netflix?
Netflix's latest movie 6 Underground is released on Friday, December 13 at one minute past midnight ET. When the 128-minute film is released in your territory depends on your time difference from the California headquarters of Netflix. In New York, for example, the movie will be released at 3 a.m. ET.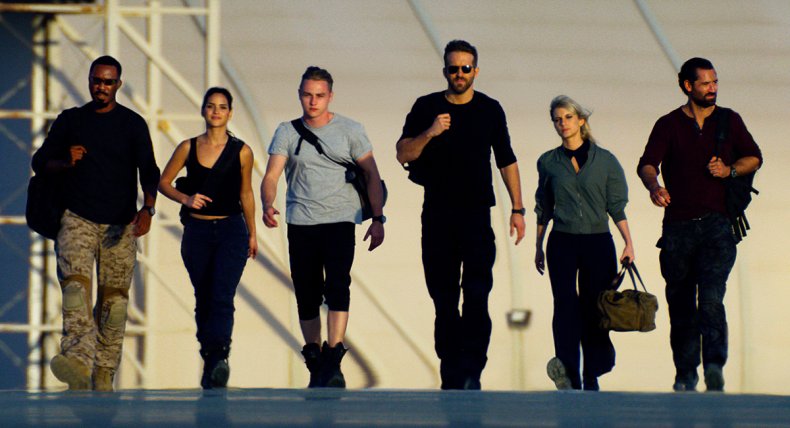 Who is in the cast of 6 Underground?
In a sign that the director might have gone full Michael Bay and eschewed all character development in order to pack more explosions into every frame, none of the six lead actors in 6 Underground have names. Rather, the six vigilante characters are all known by a number.
Ryan Reynolds (Deadpool, Detective Pikachu) is One, Melanie Laurent (Inglourious Basterds, Now You See Me) is Two, Manuel Garcia-Rulfo (Goliath, From Dusk Till Dawn: The Series) is Three, Ben Hardy (X-Men: Apocalypse, Bohemian Rhapsody) is Four, Adria Arjona (Good Omens, Pacific Rim: Uprising) is Five and Dave Franco (The Disaster Artist, 21 Jump Street) is Six.
However, Five actor Adria Arjona said there is some character development in the movie. She said, "You see things blowing up, and it is an enjoyable crazy ride, but at the same time, the journey that these characters go on, this team of flawed individuals who are at rock bottom and, through finding each other, find a way to keep moving—that is really special and different."
What will happen in 6 Underground?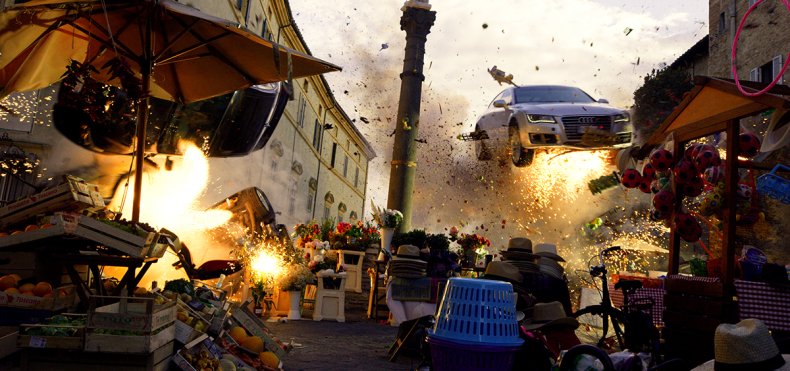 The official Netflix synopsis for 6 Underground reads:
"What's the best part of being dead? It isn't escaping your boss, your ex, or even erasing your criminal record. The best part about being dead…is the freedom. The freedom to fight the injustice and evil that lurk in our world without anyone or anything to slow you down or tell you 'no.'
"6 Underground introduces a new kind of action hero. Six individuals from all around the globe, each the very best at what they do, have been chosen not only for their skill, but for a unique desire to delete their pasts to change the future. The team is brought together by an enigmatic leader (Ryan Reynolds), whose sole mission in life is to ensure that, while he and his fellow operatives will never be remembered, their actions damn sure will."
In the trailer for the series Ryan Reynolds calls the movie, "the most Michael Bay movie in the history of Michael Bay." In an interview with Empire, he added, "I was excited to work with Michael on more of an old-school version of a Michael Bay movie: no giant robots chasing anybody, no Transformers or Decepticons. But it's still very fucking crazy. We joked a lot [on set] that no explosions were harmed in the making of this movie."
6 Underground is released on December 13 on Netflix.