The 6 Weirdest Conspiracy Theories Invented This Year
In 2021, lawmakers, QAnon followers, the terminally online and many others concocted or helped spread numerous conspiracy theories.
Ranging from the bizarre to the outright unproven, numerous people invented conspiracy theories to explain some of the major events that happened this year.
So to help make sense of it all, Newsweek is presenting to you some of the weirdest conspiracy theories that came into being during this last year:
Antifa and Left-Wing Activists Were Behind the January 6 Riot At The Capitol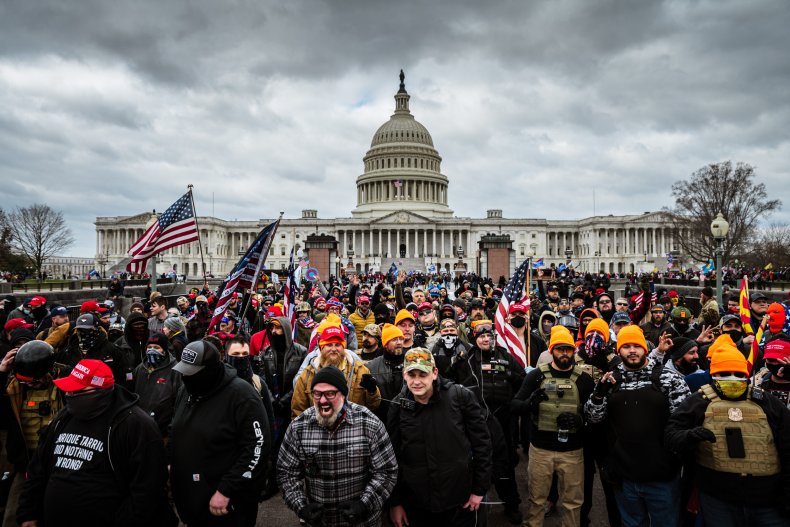 After hundreds of former President Donald Trump's supporters stormed the Capitol, GOP lawmakers and conservative activists spread conspiracy theories that Black Lives Matter or Antifa were behind the attack.
Representative Matt Gaetz (R-FL) advanced the theory, adding: "I don't know if the reports are true, but The Washington Times has just reported some pretty compelling evidence from a facial recognition company that some of the people who breached the Capitol today were not Trump supporters—they were masquerading as Trump supporters and, in fact, were members of the violent terrorist group Antifa."
Despite no evidence emerging to support the claims, a poll carried out in September this year showed 61 percent of Republicans placed a lot of responsibility on the attack on left-wing activists.
Deaths at Travis Scott's Astroworld Festival Were A "Blood Sacrifice"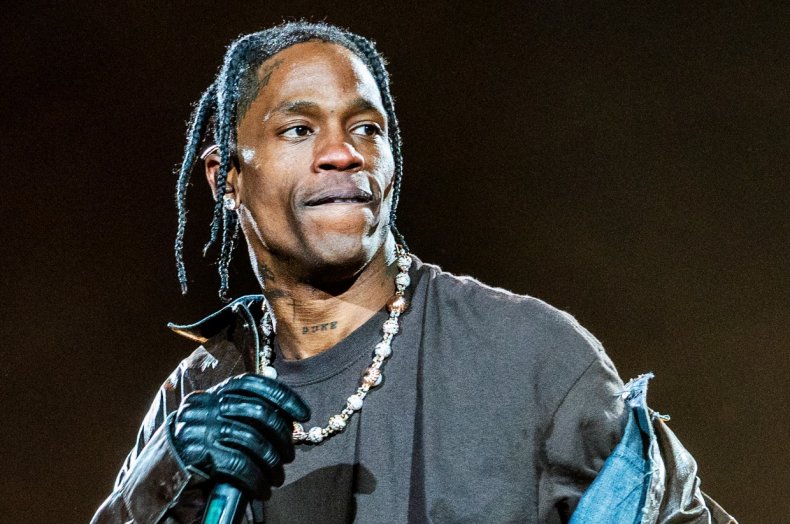 False claims that the tragic deaths of eight attendees at Travis Scott's event at the NRG Park Stadium in Houston, Texas, were part of a blood sacrifice rapidly spread online in the aftermath of the disaster.
Proponents of the unfounded theory justified their claims as the stage was styled to resemble the fiery gates of hell, and that attendees entered the festival through a giant sculpture of Scott's mouth, which was compared to the famous "Christ in Limbo" painting by Hieronymus Bosch that depicted the "mouth of hell."
Multiple lawsuits have been filed against Scott over the Astroworld tragedy, many of which cited "negligence."
Scott has denied the allegations made against him in the multiple lawsuits.
Ghislaine Maxwell Trial Had Gag Order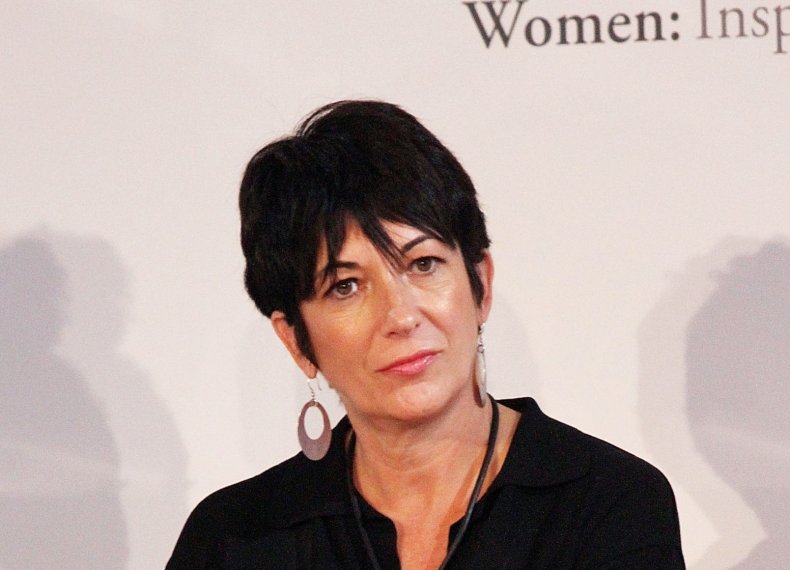 A conspiracy theory claimed members of the press had been barred from accessing the courtroom during the sex abuse trial of Ghislaine Maxwell.
Social media users shared posts where they claimed a gag order had been enforced and that Maxwell was somehow being protected.
UFC fighter Tim Kennedy said in a Twitter post: "Breaking: 'Judge in Ghislaine Maxwell trial issues media-wide gag order: all press and spectators barred from courtroom.' We know who they are protecting and we can't allow it."
A justification for the conspiracy theory was that the nature of the proceedings, unlike the Kyle Rittenhouse trial, meant cameras were banned from the courtroom.
But, this is due to the Federal Rule of Criminal Procedure 53, which states cameras are prohibited in all federal trials.
But, the gag order idea was quickly disproven, as details emerged from the trial and Maxwell would later be found guilty of assisting billionaire pedophile Jeffrey Epstein in the sex abuse of young girls.
Keith Richards Is JFK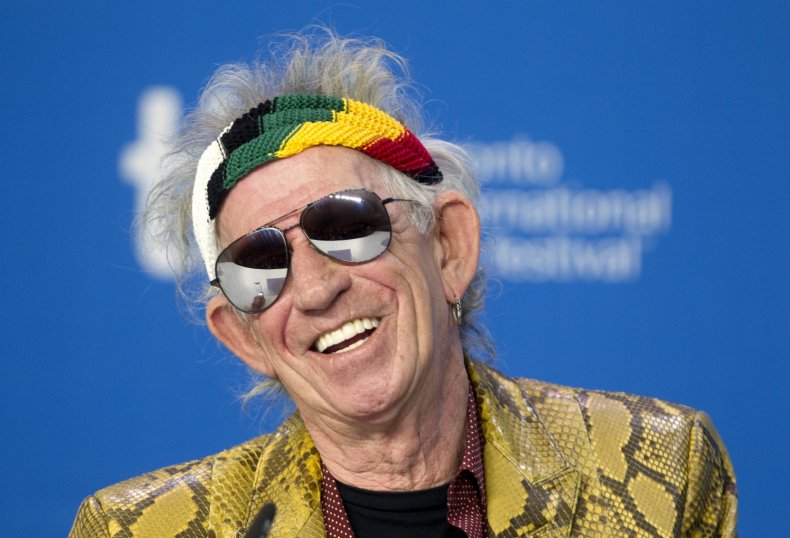 Easily one of the most bizarre conspiracy theories this year was that Rolling Stones guitarist Keith Richards is in fact, President John F. Kennedy.
Members of a QAnon sect in Dallas floated the easily-disprovable claim after they believed JFK Jr. would reveal himself at Dealey Plaza earlier this year.
Once the predicted event failed to come true, due to JFK Jr. having been dead for decades, QAnon followers said both JFK and his son would reveal themselves at a Rolling Stones concert at the Dallas Cotton Bowl Stadium.
QAnon followers shared photos and posts from inside the stadium and were convinced that Richards, born in Dartford, southeast England in 1943, was in fact the 35th President of the United States.
A user with more than 1,000 Telegram subscribers wrote about the concert: "Yeah, Keith Richards is totally [JFK] Sr. This whole event is coded for JFK. The arrival."
Humans Lived On Mars, But They Were Later Destroyed In Nuclear War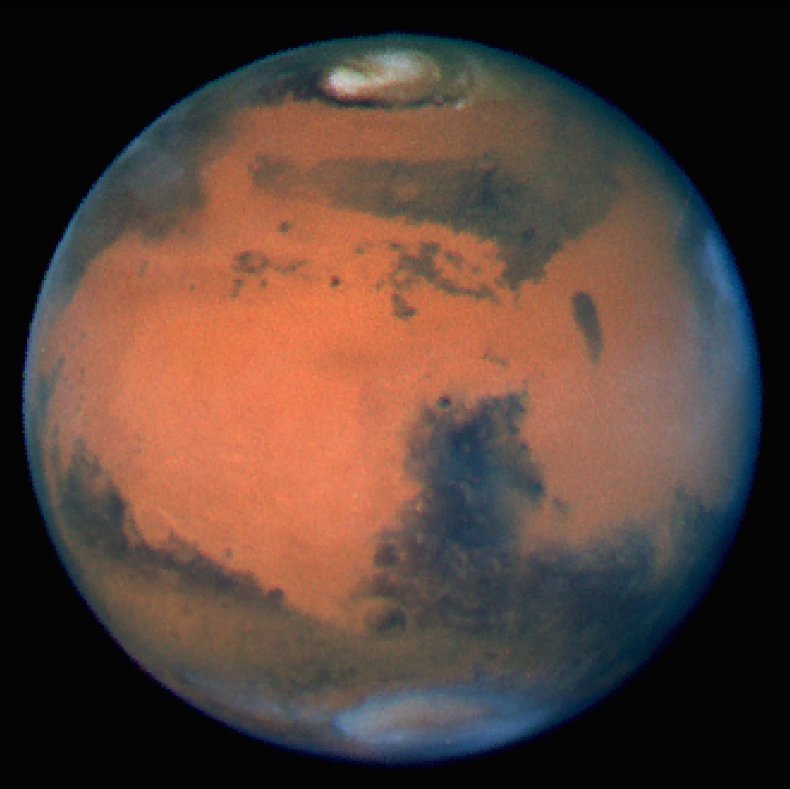 An obviously false conspiracy theory that posited humans once lived on Mars, but later rendered it uninhabitable following a nuclear war went viral on TikTok earlier this year.
The video, shared by user crackheadjoedirt, was a response to the question "what's a conspiracy theory that absolutely blows your mind" from another TikTok account holder.
Crackheadjoedirt said in the clip: "My theory is that we've come from Mars after we drained all of its natural resources and destroyed it with nuclear bombs."
Brian Laundrie Was Hiding Under Parents' Flower Bed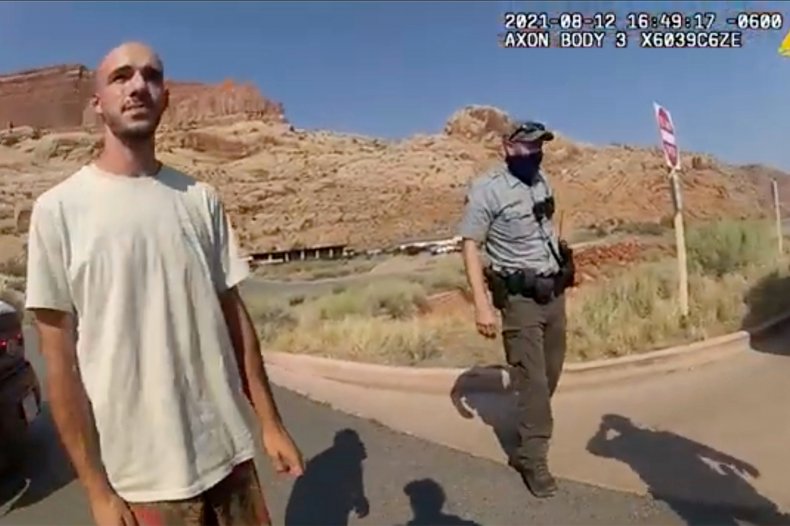 The tragic case of Gabby Petito, 22, gained international traction as internet sleuths tried to piece together what happened to the young travel vlogger.
When Petito's remains were found in a Wyoming national forest earlier this year, attention turned to her boyfriend Brian Laundrie, 23.
Those same internet sleuths put forward a conspiracy theory that Laundrie was, somehow, hiding in the garden.
A user posting under the name kmiller480 shared a clip to TikTok that sowed the seeds of the conspiracy, writing: "Chris Laundrie agrees to assist in the search for his son, Brian. Meanwhile, Roberta Laundrie is busy as ever in the garden. Has the FBI checked the garden?"
The video, which was viewed hundreds of thousands of times, is no longer available on TikTok.
Brian Laundrie's skeletal remains were found on October 20 and his death was ruled as a suicide.