6 YouTube Channels To Keep You Sane While You Stay Inside
Quarantine has changed life in so many different ways. Going outside for more than chores or walks is impossible and friends can only be seen through webcam filters, which means you have to get creative. After binging all of Netflix, Hulu, HBO Go, Disney Plus and that weird weather channel you found on Roku, you'll need something new to watch. Our self-designated YouTube connoisseur has handpicked some of the most interesting, thought-provoking and outright odd content that one can find on the video hosting platform.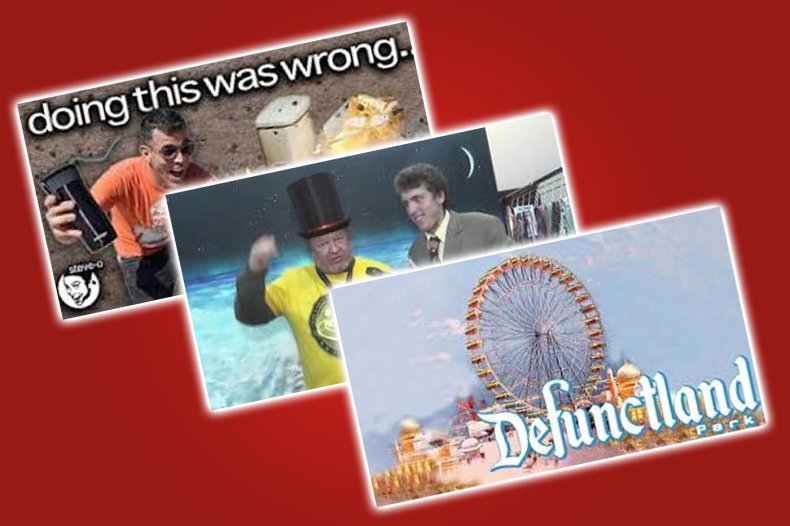 Top 6 YouTube Channel Series To Keep You Sane
Defunctland- Visiting theme parks is an outright impossibility in the midst of this pandemic, but some people still need their fix for rides. If you are longing for the imaginary thrill of the Matterhorn rather than the pulse-pounding stress spawned off of the last few weeks, allow us to introduce you to Defunctland. This series currently on its third season dives deep into the backstories of classic theme park rides, as well as television shows and the parks themselves. My favorite series is dedicated to Jim Henson, the auteur and creator of the Muppets. If this content is something you like, Yesterworld is also a channel you should check out.
All Gas No Brakes- A complete pivot from theme park novelties, All Gas No Brakes is one of the best interview channels on all of YouTube. Our host in a lovely suit visits spots all over America, from the streets of Florida to the lines at a Donald Trump Jr. book signing in Birmingham, Alabama. Every video on this channel is gold, but the Flat Earth Conference video is a great place to start.
Steve-O- After his MTV days, the classic star of Jackass has transitioned into being an influencer. His YouTube channel is full of behind the scenes videos, outburst and breakdowns that Steve-O has been collecting over his years on the road. Learn about his training as a clown or how he almost got killed by a few different sharks. The editing is top notch and the content is compelling, but be warned that most of his videos are not for the squeamish.
Michael Reeves- What do you get when you take an internet edgelord and a coding genius and have him make the most absurd robots possible? You get the Michael Reeves channel on YouTube. He's created a laser that shines you in the eye, a gas powered fishing pole and many different types of taser configurations. Nothing cures boredom like an angsty gen z-er shocking their friends with taser carpets, guns and attachments. Reeves lived with fellow YouTuber William Osman for a year, whose channel is also ridiculous and absolutely worth checking out.
Gary and His Demons- Different from the rest of the list, this show isn't really from YouTube. Created as an animated series for Canadian television, Gary and his Demons follows the titular demon slayer who is just tired and fed up of having to hunt the damned. It's got a Rick and Morty pessimism to it that makes you cringe at Gary and his decisions but still understand where he is coming from. The show is incredibly adult themed with tons of violence and raunchy humor, but it's well-paced and respectful enough to not become a drag. The entire series is up on YouTube, but you can start right here.
Nick on Planet Ripple- A complete outlier on this list, Nick makes LEGO retrospective videos. I have an affinity for the plastic bricks that I had growing up so watching how sets and characters have evolved over time fills me with an unnecessary glee. There are 40 different episodes in his LEGO Rewind series, culminating in a 45-minute dense history of Bionicle. If you aren't a builder at heart, this won't appeal to you. But if learning about the different trains LEGO has released over the decades sounds fun, then this channel is a must watch.
What YouTube channels are helping you get through this? Tell us in the comments.