60 New Species of Dragonflies Found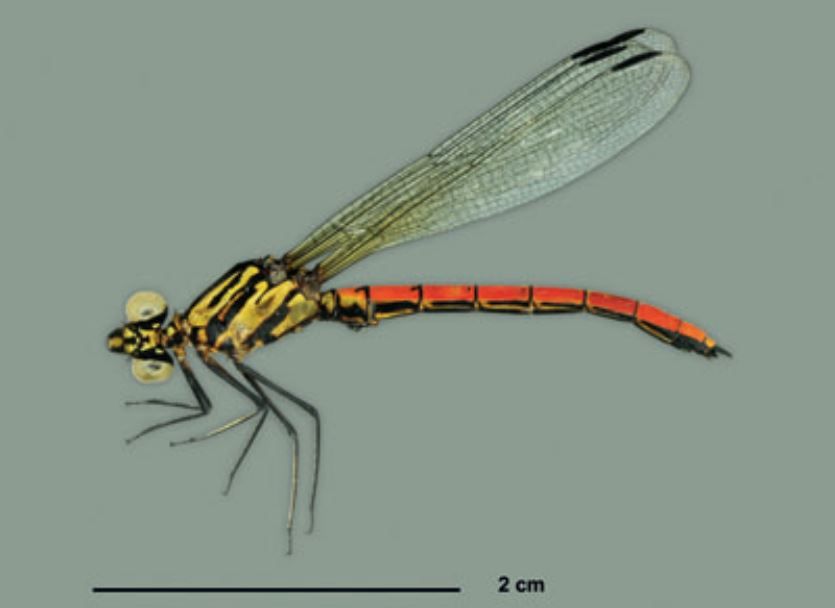 Until recently, there were 700 species of dragonflies known. Now there are 760. In one fell swoop, three researchers have described 60 new species of the insects, all found in various locations throughout Africa.
This is largest number of dragonflies to be named and described in a single study—published this month in the journal Odonatologica—for 130 years, and increases the number of known species by nearly 10 percent.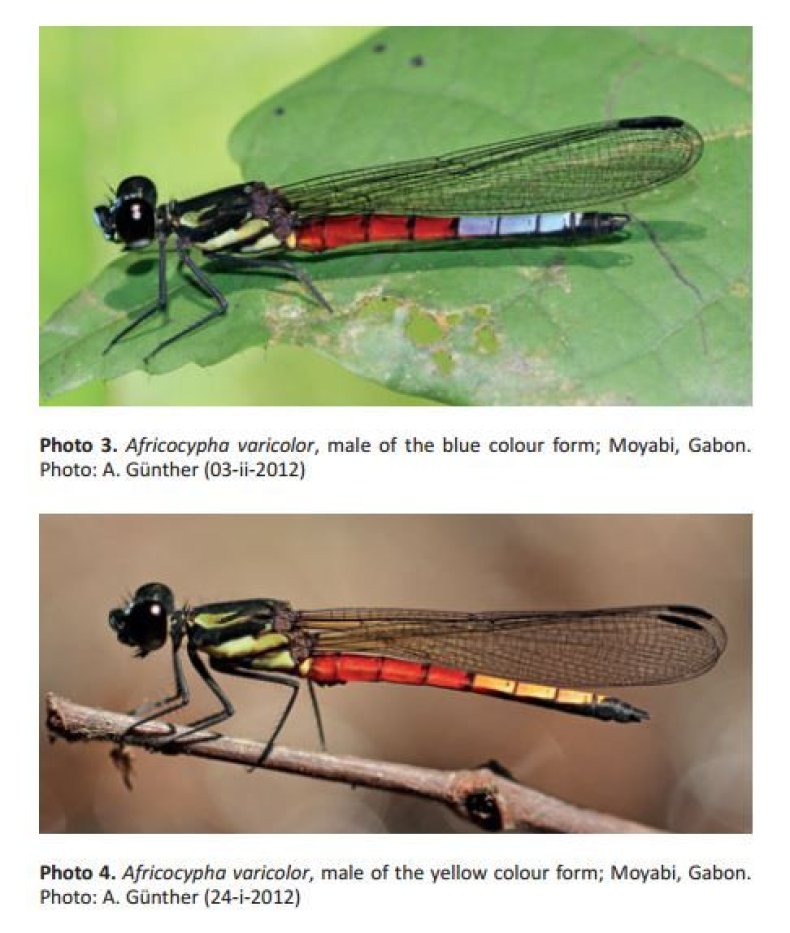 The researchers found a stunning amount of diversity amongst the dragonflies, many of which are brightly colored. Here are just few descriptions:
"The hues of Angola's sunrise firebelly Eleuthemis eogaster, like clouds in the dawn sky, are unique among dragonflies," the authors write. "The shadow firebelly E. umbrina from Liberia attracts females with its black-and-yellow underside, but solely in shade [of trees]. A neighboring species waves a purely orange belly, but only in full sun."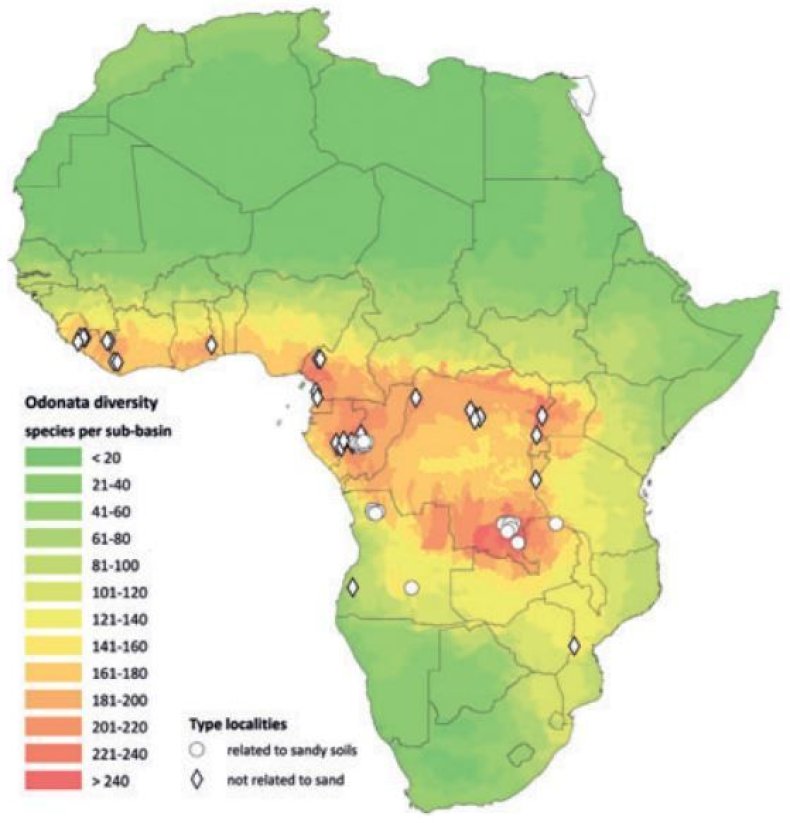 Other species found include the Tanganyika sprite ("only inhabiting the eponymous lake's wave-battered shores"); the robust sparklewing, or Umma gumma (whose "name refers to the classic 1969 Pink Floyd album Ummagumma"); and the flame-tipped jewel (which gleams like a ebony-and-gold gem and lives in Uganda's Semliki National Park).
The species live in freshwater bogs, lakes, rivers and well-forested areas that are increasingly under threat. The authors of the study point out that freshwater takes up less than one percent of the world's area but harbors 10 percent of its biodiversity.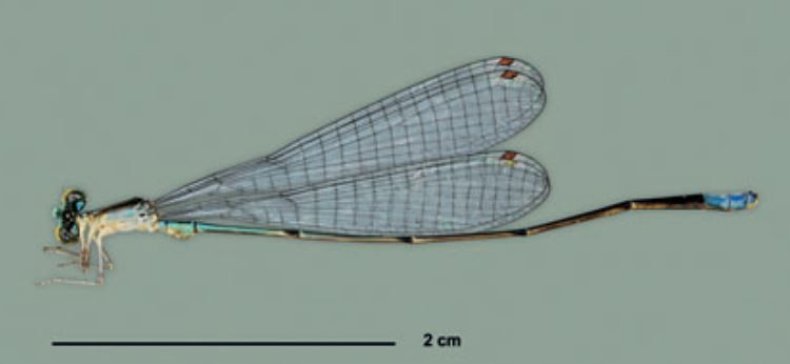 Despite the fact that the study comprises 230 pages of science-dense prose, the authors are adamant that what we really need is some basic research. "The current emphasis on molecular research creates the impression that the undiscovered life is inconspicuous or hidden, but each of our new species is colorful and easy to identify," said study co-author Klaas-Douwe Dijkstra, of the Naturalis Biodiversity Center in the Netherlands, in a statement. "It's a matter of going outside and knowing what you're looking for."
"It's a biologist's greatest importance today," he added, explaining that "all awareness, conservation and research of nature starts with the question" of a given species' identity and name.
The authors point out that humans have only discovered "one-fifth of the nine million species of animal, plant, fungus and protist thought to inhabit our planet."