Though only a small number of those detained by U.S. Immigration Customs and Enforcement (ICE) have been tested for the coronavirus, 60 percent of those tested came up positive for the disease.
Recent data from ICE indicates that 425 individuals have tested positive for coronavirus. However, only 705 detainees have received the tests out of approximately 40,000 total individuals. That works out to just over 1 percent of all detainees being tested for coronavirus. However, 60 percent of those tested have tested positive.
Cases were reported in detention centers across 16 states including Michigan, Georgia, Louisiana and Texas.
"One of U.S. Immigration and Customs Enforcement's (ICE) highest priorities is the health and safety of those in our custody," the agency said in an April statement. "Detainees are being monitored and tested for COVID-19 in line with CDC guidance, and in conjunction with the recommendations of state and local health partners."
However, because of the threat of community spread coronavirus within the detention centers, advocacy groups have called for the release of certain individuals with underlying health problems or who have not been accused of violent crimes.
Newsweek reached out to ICE for comment.
In California, the American Civil Liberties Union filed suit against the state government on Friday calling for an end to placing immigrants in detention centers during the coronavirus pandemic.
Specifically named in the suit is Otay Mesa Detention Center in San Diego, where some detainees say they are not able to maintain social distancing protocols while imprisoned.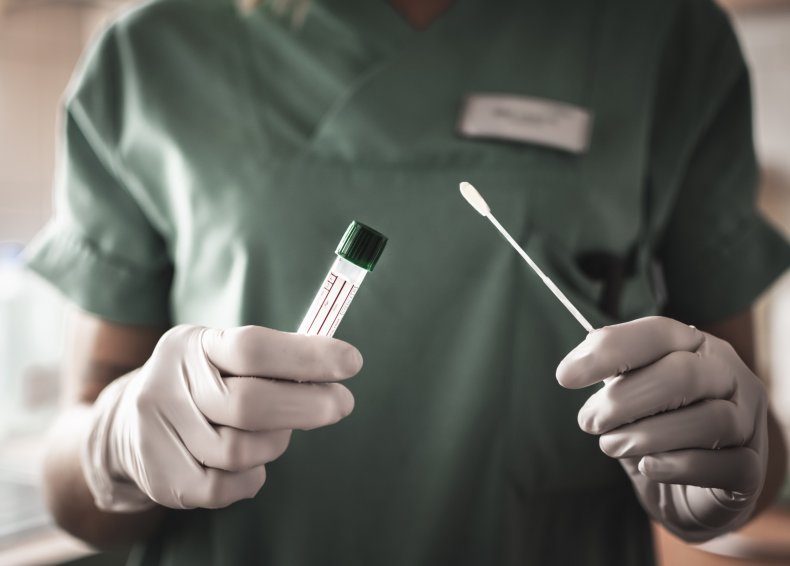 Peter Eliasberg, chief counsel of the ACLU in Southern California, said in a Saturday statement that once coronavirus makes its way into detention centers, "the regular movement of staff and visitors in and out means that walls and razor wire can neither slow nor stop the viral spread to communities at large."
According to The San Diego Union-Tribune, 85 ICE detainees within the center tested positive for coronavirus as of Sunday.
"The Administration has been clear on our stance against abuses in immigration detention centers," said Governor Newsom's office in a Friday statement. "We call on the Department of Homeland Security to use the administrative discretion it has under federal law to work with public health authorities to implement appropriate actions to protect individuals in its custody, staff and local communities."
ICE said it has already freed some detainees during the outbreak of COVID-19 in correctional facilities.
"ICE has released nearly 700 individuals after evaluating their immigration history, criminal record, potential threat to public safety, flight risk, and national security concerns," said information on the ICE website. "This same methodology is currently being applied to other potentially vulnerable populations currently in custody and while making custody determinations for all new arrests."
U.S. District Judge Terry J. Hatter ruled Thursday for at least 250 ICE detainees to be released from the Adelanto Immigration and Customs Enforcement Processing Center because of the possibility of the spread of coronavirus among the population. According to a lawsuit filed by the ACLU, small cells and a lack of personal protective equipment posed a contamination danger to individuals housed inside the center.
Hatter ruled that ICE officials should reduce the population of the processing center "to a level that would allow the remaining detainees to maintain a social distancing of 6 feet from each other at all times and at all places." Center officials are expected to have completed the judge's orders by Monday.