60-Year-Old Escapes Crocodile Attack After Animal Wounded With Machete
A man was attacked by a crocodile Wednesday while working a plot in the Dzonot Carretero community outside the city of Tizimin, Yucatán, Mexico. The creature sunk its teeth into his foot, causing him to bleed profusely and be rushed to hospital.
The crocodile would only release its grip on the man's foot when it was attacked with a machete, reported The Yucatán Times. The man, known as Santos "N," was taken to the Dzonot Carretero Health Center in a private car after the attack, but due to the extent of his injuries he was immediately transferred to San Carlos de Tizimin hospital.
It's common to see crocodiles in the Yucatán region. It's presumed that due to adverse weather conditions, as a result of tropical storm Cristobal, the crocodiles have come out of the surrounding marshy areas to the city.
Locals suspect the reptile went in search of food and lashed out when it felt threatened by human presence. Crocodiles have also been spotted in other areas of Yucatán since storm Cristobal.
The Yucatán region is hugely popular among tourists, many come to see its archaeological sites and Mayan ruins. The state had more than 3.2 million visitors in 2019. Local authorities have asked people to be vigilant for crocodiles, particularly when near bodies of water.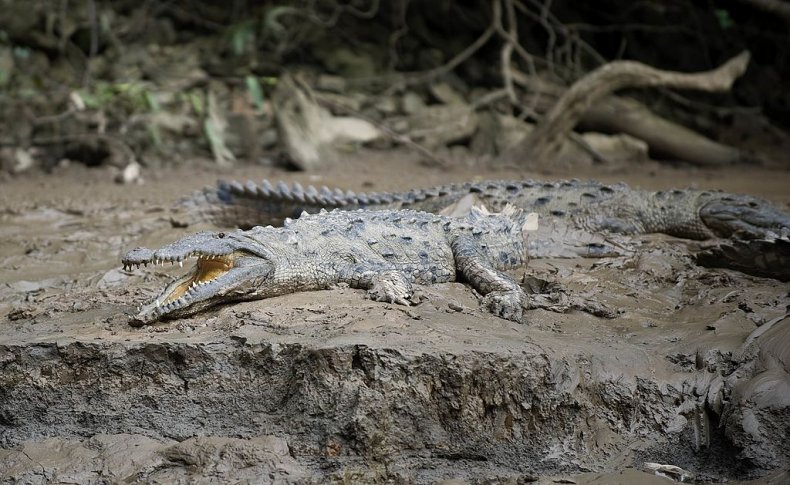 Sightings of crocodiles in Mexico have increased since the coronavirus pandemic. Ventanilla Beach in Oaxaca, for example, has seen more crocodiles than usual in recent weeks due to the absence of tourists.
At El Palmar Beach, in the Pacific Coast beach resort of Ixtapa, a 6-year-old boy was attacked by a crocodile on July 14 when he and his sister were exploring an estuary. The crocodile dragged the boy into the water by his head, and held him below the surface for roughly 10 minutes, the child was rushed to hospital after enduring a series of bites on the head, arms, chest and legs.
Passers by and a hotel lifeguard threw stones at the crocodile in an attempt to get the creature to release the boy.
Mexico's environmental protection agency, PROFEPA, has reported an increase in the nation's river crocodile and swamp crocodile numbers, since identification and species monitoring for the crocodile population has been in place.
In 2015, the swamp crocodile population in Mexico was estimated at around 54,000 to 100,000. Some groups, including hunters, would like to cull the crocodile population.