$600 Stimulus Checks for 5.7 Million Californians in Governor Gavin Newsom's Relief Package
Democratic California Governor Gavin Newsom has announced that his state's $9.6 billion economic relief package will include $600 stimulus checks for over 5.7 million state residents.
Newsom announced his state's new package with Democratic Senate President pro Tempore Toni G. Atkins and Democratic Assembly Speaker Anthony Rendon in a joint statement on Wednesday. The Democrat-led state legislature's budget committee is scheduled to hear bills related to Newsom's stimulus package as early as Thursday with possible floor votes happening as early as next Monday, The Los Angeles Times reports.
In a tweet published Wednesday afternoon local time, Newsom said the package will include $2 billion in grants for small businesses, fee relief for 59,000 restaurants and bars, as well as fee relief for 600,000 barber and cosmetology businesses.
The $600 checks will be available to Californians who are eligible for the earned income tax credit (EITC), including non-citizens who possess federal Individual Tax Identification Numbers (ITINs) but weren't eligible for $1,200 federal relief payments sent in 2020, according to Bloomberg News.
"The agreement would provide the $600 payments to households with ITINs and income below $75,000," Newsom said in a statement issued Wednesday. "ITIN taxpayers who also qualify for the California EITC would receive a total of $1,200. The payments will be provided to these households shortly after they file their 2020 tax returns."
The $2 billion for small businesses would allow business owners, nonprofits and cultural centers to apply for $5,000 to $25,000 in aid to remain operational. The aforementioned fee relief for restaurants, bars, barbers and cosmetology businesses would cover two years' worth of fees required by state licensing authorities.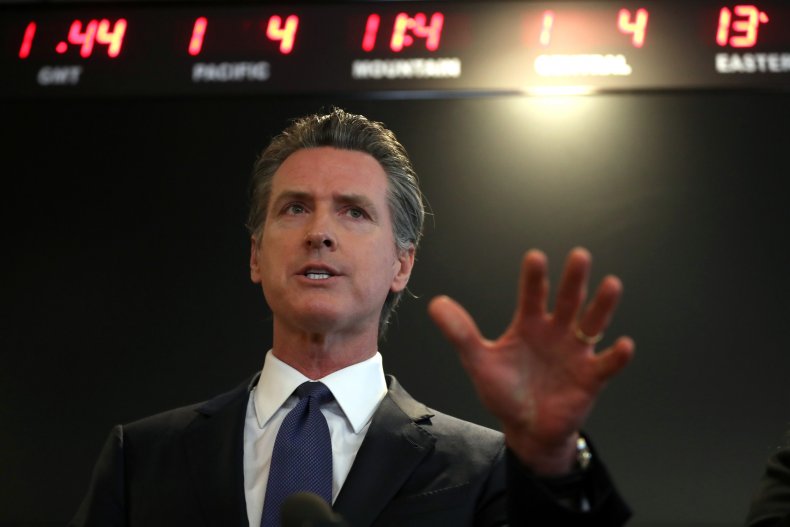 The legislative package would allot $24 million to a program that places farm and food processing workers in hotels if they are exposed to COVID-19 and can't quarantine away from others, reports KXTV. Also, the package would provide low-income students taking six or more course units at California community colleges with eligibility to partake in $100 million in emergency financial aid funds.
Furthermore, the package sets aside $400 million to provide $525 for each child enrolled in state-subsidized child-care and preschool providers. The providers care for roughly 400,000 children statewide, according to the Times. An additional $35 million would go towards food banks and diaper programs.
The bill would also grant a one-time $600 payment to households enrolled in the CalWORKS public assistance program, recipients of supplemental security income and the state's Cash Assistance Program for Immigrants program.
Despite experiencing a surge in new COVID-19 cases from late October 2020 to mid-January 2021, California's case numbers have dramatically dropped from 45,868 cases on January 12 to 8,746 cases on February 16.
Due to declining case numbers, Newsom said that next week a "substantial" number of counties will likely be allowed to offer indoor dining at 25 percent capacity. Other indoor venues like gyms, museums and movie theaters will also be allowed to re-open next week with reduced capacity limits, KOVR reported.
Newsweek contacted Newsom's office for comment.