63 Women and Girls Escape Boko Haram After Clashes With Nigerian Military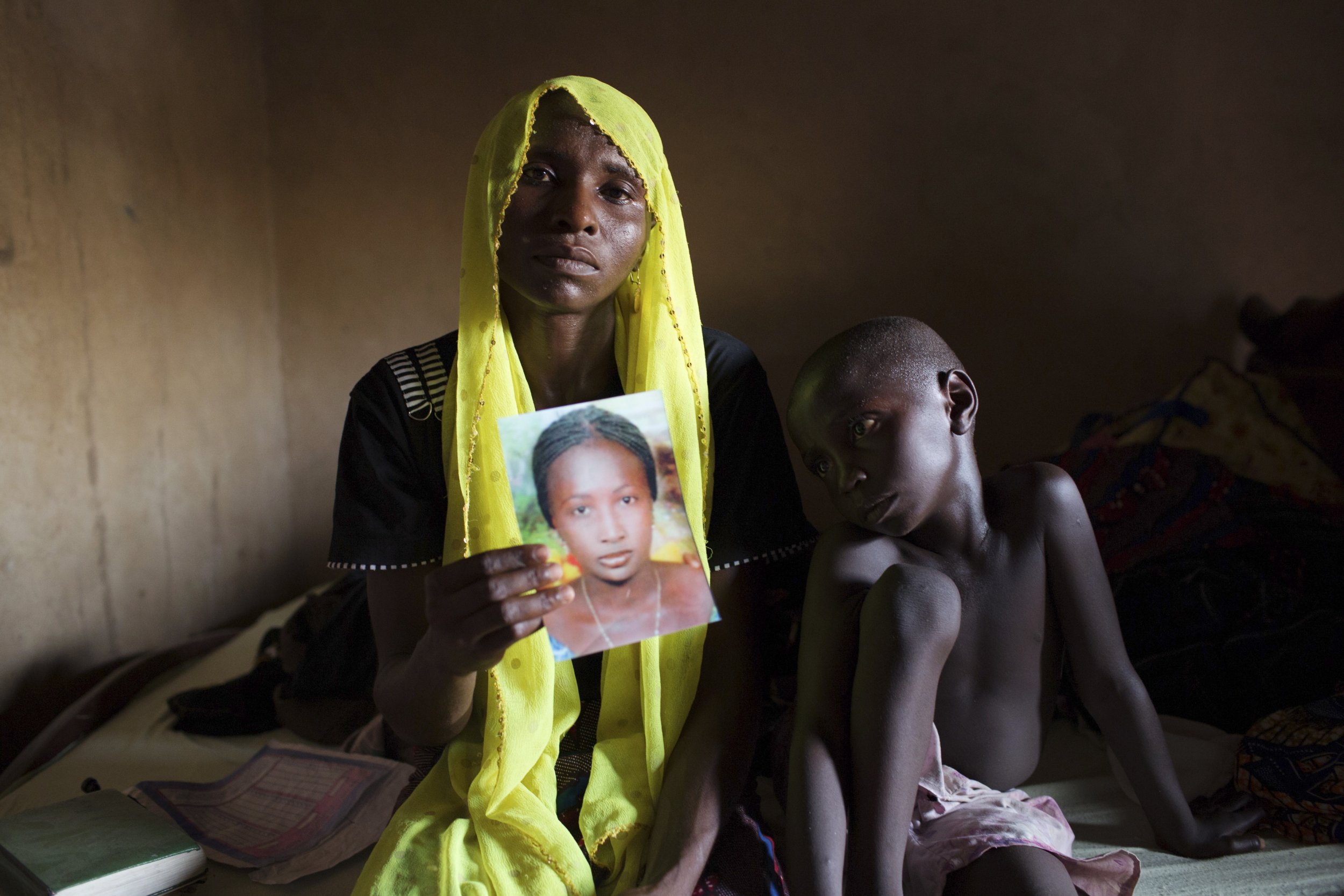 Nigerian officials have confirmed that 63 women and girls have escaped after being held captive by Islamic terrorist group Boko Haram, according to a report by AFP.
The hostages are part of a group of 68 women and girls kidnapped on the north-east Borno state earlier last month. They were captured from the village of Kummabza after a four-day siege during which the militants killed 30 men and burned the village to the ground.
At least five of the 68 women are thought to remain in captivity.
The women seem to have made their escape during last Friday's clash between Boko Haram fighters and Nigerian military near the army base on the outskirts of the town of Damboa.
Major-General Chris Olukolade confirmed on Saturday that the skirmish ended with 53 insurgents and six officers dead. The attack is suspected to be in response to a Nigerian military air strike which killed dozens of Islamic militants in the Yejiwa and Alagarno areas.
Boko Haram are also currently reported to hold over 200 girls hostage, seized after they raided a school in the town of Chibok, triggering public outcry. Despite a global campaign that spawned the hashtag #BringBackOurGirls, president Goodluck Jonathan's promise to free the captured girls has so far remained unfulfilled.
The government have rejected attempts by Boko Haram to use their hostages as leverage in exchange for the release of their fighters. Newsweek correspondent Alex Perry, who has recently been in Nigeria, said: "With the Nigerian government ruling out a military operation to rescue those kidnapped by Boko Haram, and the world pressuring not to talk to the group, escape is often their victims' only hope."
The Islamist group's recent tactics of targeting women, young girls and widows in particular, have become of grave concern to the Nigerian government. A state of emergency has been declared in the north of the country as a result, although the international attention the kidnappings have attracted may have played into the militants hands, according to Perry. "The uncomfortable truth is that the attention the Chibok kidnappings received granted Boko Haram precisely the attention it was seeking," he says.
Boko Haram have also been behind a series of bombings in Nigerian cities. Last month, 21 people were killed when a busy shopping centre was targeted in the capital, Abuja.
Boko Haram were founded in opposition to Western influence in Nigeria and were declared a terrorist group in 2013 after adopting increasingly violent tactics. The group currently seeks to topple the Nigerian government and establish an Islamic state in its place.
The ebook
The Hunt for Boko Haram: Investigating the Terror Tearing Nigeria Apart
by Alex Perry is available now for £1.99.