635,000 Aflac Ducks Among These Recently Recalled Toys For Lead Poisoning
It's not uncommon for Aflac sales representatives to hand out toy ducks when making sales calls to peddle their supplemental insurance. Now, more than half a million toy ducks could possibly use a little insurance of their own after testing for lead poisoning.
The company that created the plush Doctor Duck is recalling them for high levels of poisonous lead. In all, more than 635,000 of these promotional have been recalled, according to the United States Consumer Product Safety Commission (CPSC).
"The buttons on the lab coat worn by the Doctor Duck contain levels of lead that exceed the federal lead content standard," CPSC stated on its website. "Lead is toxic if ingested by young children and can cause adverse health issues."
The company has created different plush ducks over the last couple of decades, and the one in the recall refers to the Doctor Duck which, like most others, is white with a yellow beak and feet. However, this particular one takes on traits as a doctor.
It's covered in a white lab coat with buttons and a stethoscope, and "Aflac" is printed on the front of the duck's lab coat.
"Consumers should immediately dispose of the recalled plush Doctor Duck," stated Communicorp, Inc., which is based in Columbus, Georgia. The duck toys were made in China, sent to Communicorp and then to Beverly Hills Teddy Bear Company in Santa Clarita, California, where the toys were distributed.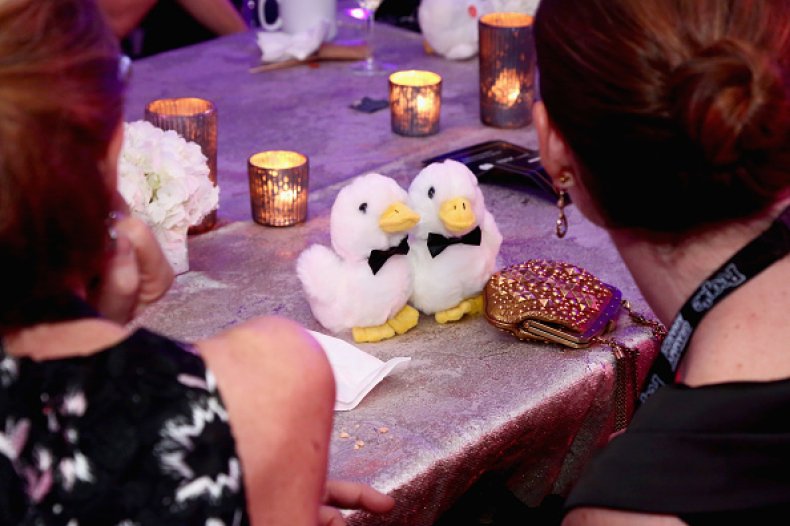 The toy ducks were sold to Aflac agents and independent distributors at $3-$5, or as complimentary giveaway items, so they could be distributed as promotional items to either current customers or potential clients.
There have been no known injuries or lead poisoning, Communicorp stated. If anyone has concerns, they should call Communicorp at 800-642-3522.
This isn't the only toy recalled for lead poisoning. Here are others, and the full recall.
Hasbro Recalls Super Soaker XP 20 and XP 30 Water Blasters
Recalled August 19, 2020
The decorative sticker on the water tank of the water blaster toys contain levels of lead in the ink that exceed the federal lead content ban.
Thesaurus Global Marketing Recalls Tricycles
Recalled January 9, 2020
Paint on the canopy's frame contains levels of lead that exceed the federal lead paint ban and tricycle components contain levels of lead that exceed the federal lead content ban.
Boy Scouts of America Recalls Cub Scout Activity Pins
Recalled July 1, 2020
The pin's face and shaft contain levels of lead that exceed the federal lead content ban.
Active Kyds Recalls Children's Toy Shovels and Garden Tool Sets
Recalled January 10, 2017
Excessive lead paint levels on the yellow shank and black blade on the shovel, and the black paint on the garden tool set violates the federal lead paint standard. In addition, the black plastic shovel handle and bag clip on the garden tool drawstring bag contain excessive lead content levels, a violation of the federal lead standard.
Children's Tool Kits
Recalled March 19, 2020
The tool belt, hammer and suspenders (model H3044) contain excessive levels of lead, violating the federal lead content standard. In addition, the toy goggles and hardhats do not meet toy safety requirements.