64% of Americans Have Had COVID or Seen Close Friend or Family Member Infected: Poll
A majority of Americans have either contracted COVID-19 themselves or have a close family member or friend who has been infected since the virus began triggering lockdowns in the U.S. one year ago, according to a recent Yahoo! News/YouGov poll.
The poll, which was published on Tuesday after being conducted among 1,629 U.S. adults between March 4 and 8, said only 32 percent of respondents did not have a family member or close friend who was infected with COVID-19, nor had they been infected themselves. Four percent of respondents chose not to respond to the question.
Of the remaining 64 percent of respondents who had a personal experience with COVID-19, 9 percent said they had been infected with the virus themselves, and 39 percent said one of their family members had been infected. An additional 39 percent told pollsters they had a close friend who had contracted COVID-19.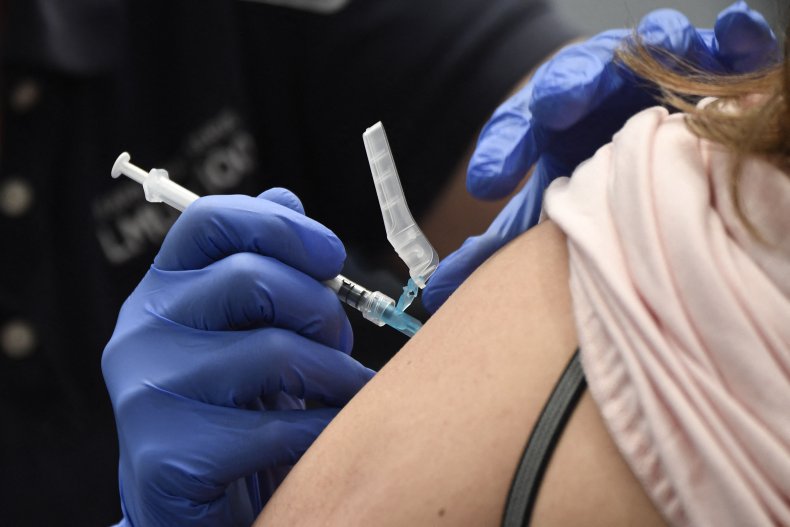 The poll also broke down who among the respondents knew someone who had been hospitalized after becoming infected. Only 1 percent of respondents told pollsters they were hospitalized themselves, but 16 percent said they had a family member who was hospitalized for COVID-19 complications and 24 percent said they had a close friend who needed virus treatment in a hospital. Fifty-nine percent of respondents did not have a personal connection to a COVID-19-related hospitalization, the poll said.
By Tuesday, March 9, more than 29 million COVID-19 cases were reported in the U.S. since the start of the pandemic, with more than 520,000 virus deaths reported nationwide, according to a Johns Hopkins University data tracker. Though 66 percent of the poll respondents said they did not have a family member or close friend who died of COVID-19, 10 percent said they did have a family member who had succumbed to the virus. Almost double that amount—19 percent—said a close friend of theirs died after becoming infected.
The Tuesday poll came at a time when COVID-19 vaccinations were ramping up throughout the U.S., with three pharmaceutical companies receiving emergency use approvals from the Food and Drug Administration to distribute doses. More than 92 million COVID-19 vaccine doses had been administered nationwide by Monday, according to data compiled by the Centers for Disease Control and Prevention.
Fewer than a quarter of those surveyed for Tuesday's poll—23 percent—said they have received a COVID-19 vaccine. Of that 23 percent, 52 percent said they have received just one shot and 48 percent said they have received two doses of a vaccine.
As Americans continue to receive vaccinations, many states have begun loosening restrictions put in place due to concerns about virus transmission. While statewide mask mandates are still in place in much of the country, the governors of Texas and Mississippi elected last week to end the mandates in their state, decisions that some Americans applauded but others cautioned against. When asked specifically about the mask mandates ending in Texas and Mississippi, 57 percent of poll respondents said they disapproved of the decision, and 61 percent said it was too soon to lift mask mandates in their own communities.
An equal number of respondents—62 percent—told pollsters they support requiring masks in public places and believe lockdown orders are "the only way" to prevent further spread of the virus.
The Yahoo! News/YouGov survey was conducted among 1,629 U.S. adults with a 3.4 percent margin of error, according to the poll.