6.5 Million People at Risk of Starvation in Yemen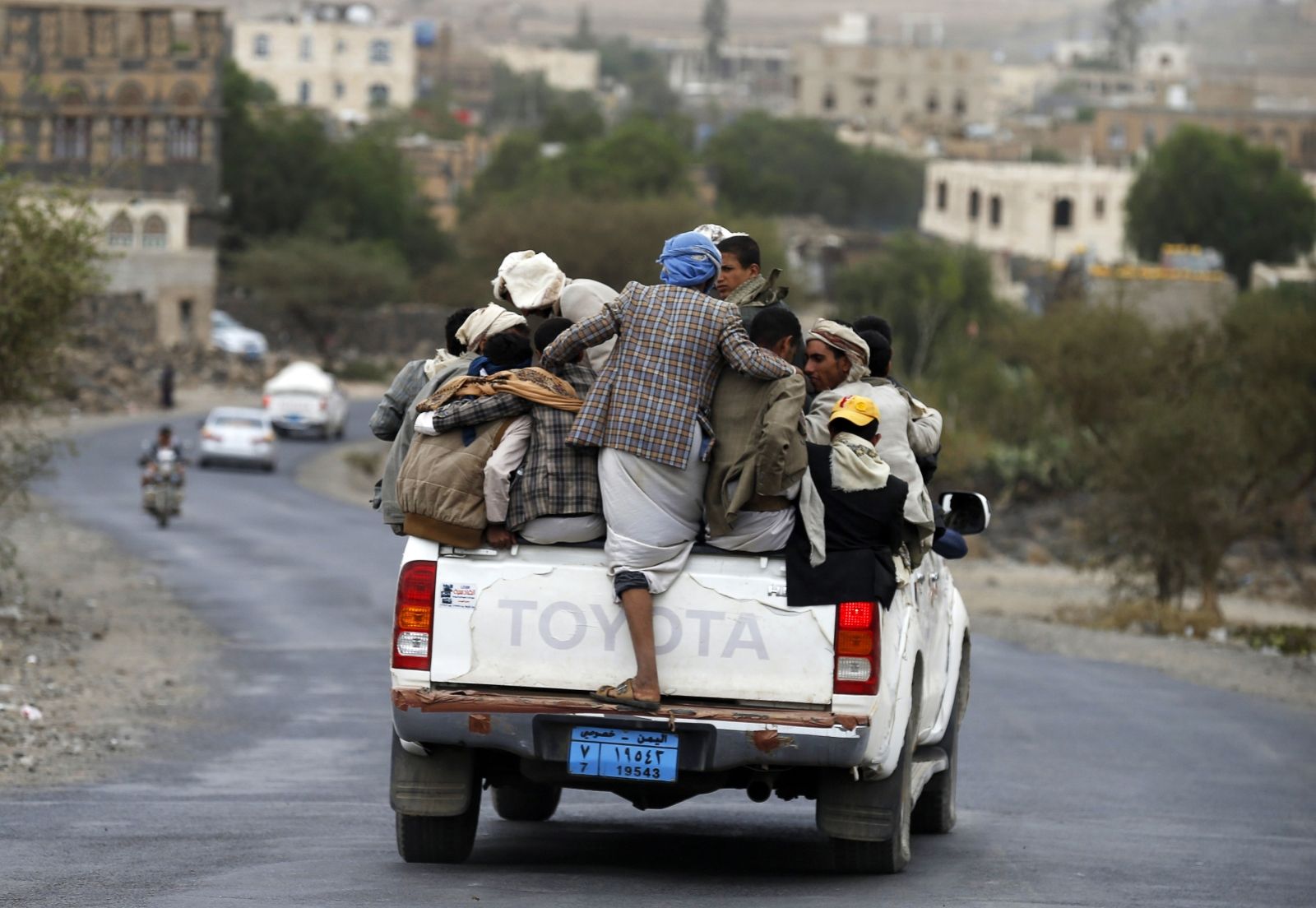 Six and a half million people in Yemen are on the brink of starvation, with 13 million—over half the population—suffering from food shortages, according to a leading UK charity.
The figures were released by Oxfam on Tuesday, just days after Saudi-led forces announced a unilateral five-day ceasefire to allow aid to reach people cut off from supplies across Yemen on July 26, and four months since Saudi forces began an airstrike campaign against Iranian-backed Houthi rebels.
Oxfam estimates that the number of people close to starvation has increased by 2.3 million since March 2015, while half of Yemen's population is also now struggling to gain access to food supplies on a daily basis.
Yemenis are also suffering from a severe lack of clean drinking water, medical supplies and basic services and commodities since the conflict with Saudi Arabian began, the charity said.
According to UN figures, nearly 1,700 people have been killed in the fighting, 1,300 of which have been civilians.
On Monday, a report by Al Jazeera claimed that shelling between Yemen's Houthi rebels and Saudi forces had begun just minutes after the ceasefire was declared on Sunday.
Philippe Clerc, Oxfam's country director for Yemen expressed concern about the large numbers of people going without food and humanitarian aid. He told the Guardian: "Since the start of the conflict, every day that goes by without a ceasefire and full resumption of imports sees nearly 25,000 additional people going hungry in Yemen."
"Should the world continue to turn a blind eye to the suffering of over 21 million people in need of humanitarian assistance, it is tantamount to complicity in their suffering," Clerc said.
In June the UN requested $1.6 billion in international aid for Yemen. Only 15% of this figure has been met.
A Sunni coalition, led by Saudi Arabia, began bombing the Shia Houthi rebels on March 25, in a bid to prop up the collapsing government of President Abd Rabbuh Mansur Hadi. Hadi was ousted from power in September 2014 by Houthi rebels who belong to the Zaidi sect of Shia Islam, after they seized the country's capital Sana'a.
The Shia Houthis', who have been armed, trained and financed by the Iranian government, aim to reinstate the former president, Ali Abdullah Saleh, who lost power in Yemen during the Arab Spring of 2012.
Fuel prices in the country have increased by 690 percent since March, due to naval blockades at the country's ports, deterring ships carrying fuel and food.
As a result, 90 percent of the imported staple foods eaten in Yemen, including wheat and rice, have not been getting through to people living in regions worst affected by food shortages, such as the Saada governorate in the north of the country.
The Saudi airstrikes, which were backed by both the UK and US governments, have also led to air routes being closed off since March, further limiting the access of essential humanitarian aid, such as medicines.
Earlier this month, the British Defence Minister, Earl Howe, confirmed that the UK was providing arms to Saudi Arabia that are being used in Yemen.
Howe said the UK was providing the Saudi-led military with "technical support, precision-guided weapons and is exchanging information with the Saudi Arabian armed forces through pre-existing arrangements."
A statement given to the media by Oxfam shortly after the figures were released said: "In a country that has historically faced food shortages, this is the highest ever recorded number of people living in hunger."
As of May, only 40 percent of Sana'a households were connected to the municipal water supply, with the figure likely to be much lower in rural areas where 70 percent of Yemenis live.
Even before the civil war began in Yemen, the country was estimated to be the poorest country in the Middle East. The war-torn country also has the world's second highest malnutrition rate according to 2012 figures from UNICEF.