Amazon Order Reveals Mystery Delivery of 65 Pounds of Marijuana to Florida Couple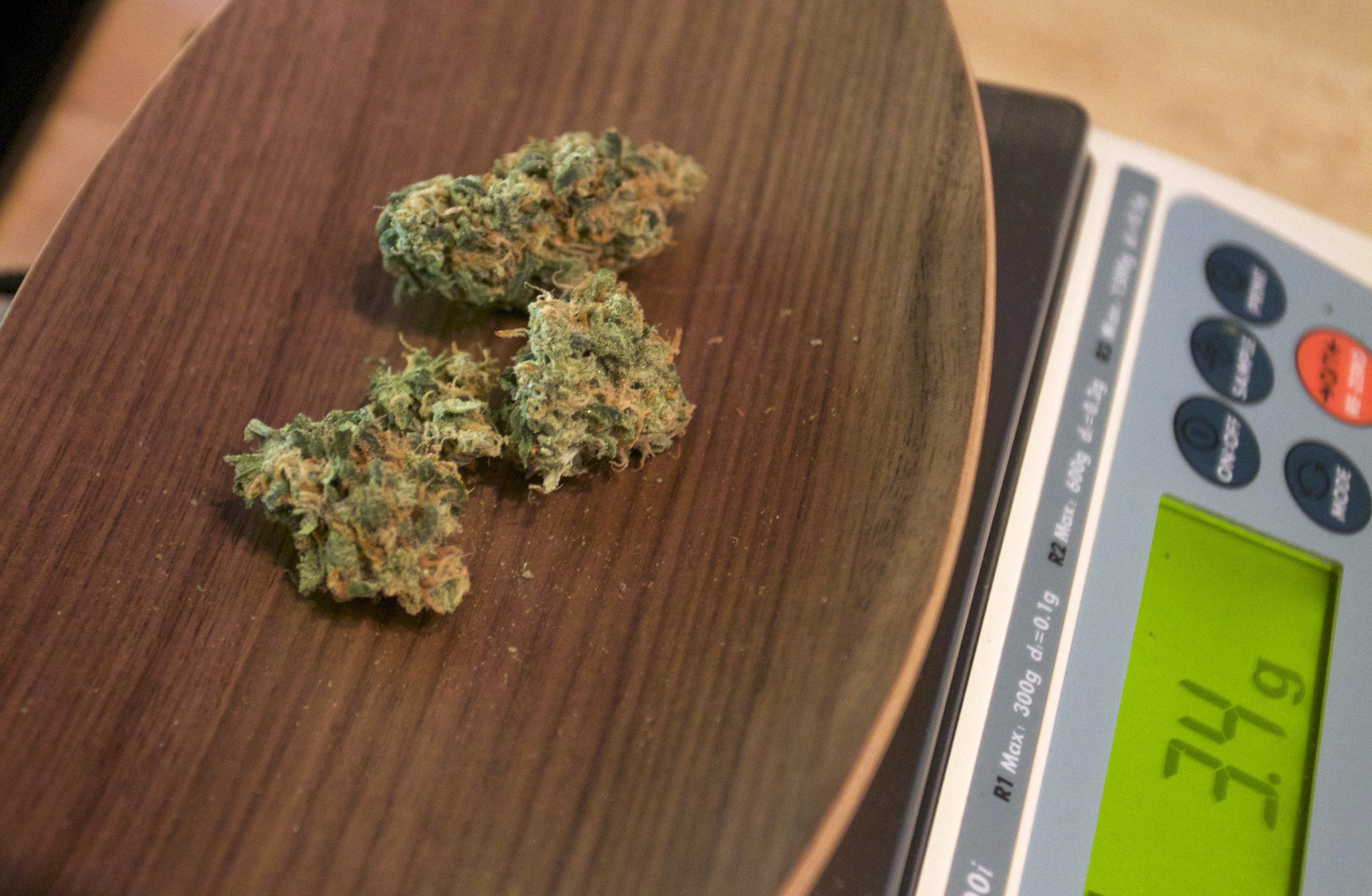 Police are investigating how 65 pounds of marijuana ended up being shipped to a Florida couple that ordered four storage units from Amazon.
The couple suspected that something was wrong when they found out that their package—shipped via UPS and meant to contain four empty bins—weighed 93.5 pounds.
"They were extremely heavy," the Orlando woman told local news network WFTV, asking not to be named for safety reasons, "more heavy than you would think from ordering four empty bins."
Amazon has often been criticized for adding excessing packaging to its deliveries, but when the couple smelled the package they realised the weight had nothing to do with the wrapping.
They called the police after discovering the tightly wrapped, compacted bales of marijuana which were then seized. But their ordeal isn't over yet: they now fear repercussions from whoever shipped the drugs, which have a street value of hundreds of thousands of dollars.
If prices on websites like Honest Marijuana are anything to go by, an ounce of weed in Florida can cost around $200, giving the 65 pounds of weed a street value of around $200,000.
"We were still pretty fearful our home would be broken into, and we didn't sleep there for a few days," the Amazon customers said.
Massachusetts is one of eight U.S. states that has legalized marijuana for recreational use, but the drug remains illegal in Florida. The possession of more than 20 grams of cannabis is considered a felony.
Possessing more than 25 pounds is a felony punishable by a mandatory sentence between 3 years and 15 years imprisonment and a maximum fine of $25,000.
The couple sought an apology and an explanation from Amazon, but at the end of exchanges, mostly by email and carried out for more than a month, all they got was a $150 gift card from Amazon with an email reading: "I am unable to do anything else at this time," as WFTV reported.
According to the local network, Amazon said in a statement that its customer service team was in direct contact with the customer to address their concerns and will cooperate with law enforcement to investigate the case. The authorities said the case is still under investigation there have been no arrests as yet.