Taylor Swift Endorsements 2018: Voter Registration Surges after Star's Instagram Post
Taylor Swift's impassioned plea for people to cast a ballot in next month's midterm elections has spurred a massive upswing in voter registration, BuzzFeed News reported.
On Sunday, the 28-year-old singer-songwriter published a lengthy statement on Instagram explaining why she was endorsing two Tennessee Democrats and urging people to vote. Her post promptly catalyzed a response.
"We are up to 65,000 registrations in a single 24-hour period since T. Swift's post," Kamari Guthrie, director of communications for Vote.org, told BuzzFeed News. In addition to nationwide increases, "Vote.org saw [Tennessee] registrations spike specifically since Taylor's post." Of the 5,183 voter registrations in the state this month, at least 2,144 people signed up in the last two days.
Vote.org has also experienced a surge in site visitors. Almost 156,000 people had visited the site since Swift's post. The website only experienced more traffic on National Voter Registration Day, which occurred on September 25.
"Thank God for Taylor Swift," Guthrie said.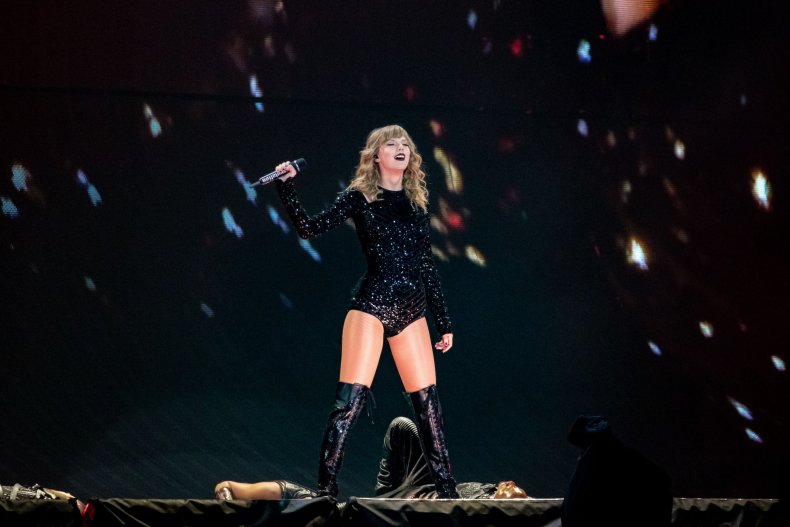 The president was less enthusiastic about Swift, who has previously refrained from expressing political opinions, entering the national discussion. President Donald Trump said he likes Swift's music "about 25 percent less" since she endorsed Senate candidate Phil Bredesen and House candidate Jim Cooper while issuing a biting critique of Representative Marsha Blackburn, who is running for Senate.
Trump played down Swift's knowledge of politics, saying that Blackburn is "a tremendous woman" and that "I'm sure Taylor Swift doesn't know anything about her."
Ann Coulter claimed the musician did not offer the endorsements by her own volition. "Swift was under vicious attack for being a pretty white girl, so her agent told her to endorse a Democrat," the right-wing political commentator tweeted.
Charlie Kirk, a conservative activist and founder of organization Turning Point USA, bemoaned Swift's entrance into politics after a conspicuous silence. "This is what I used to love about Taylor Swift, is she used to stay away from politics," Kirk said while appearing on Fox & Friends. "She was just all about music, all about female empowerment."
Swift's post cited Blackburn's record on women's issues as a reason for breaking her political silence.
"Running for Senate in the state of Tennessee is a woman named Marsha Blackburn. As much as I have in the past and would like to continue voting for women in office, I cannot support Marsha Blackburn. Her voting record in Congress appalls and terrifies me. She voted against equal pay for women. She voted against the Reauthorization of the Violence Against Women Act, which attempts to protect women from domestic violence, stalking, and date rape."
Conservatives have previously told cultural icons to stay out of political discussions. After NBA stars Kevin Durant and LeBron James spoke about politics during an interview earlier this year, Fox News host Laura Ingraham said "it's always unwise to seek political advice from someone who gets paid $100 million a year to bounce a ball. Shut up and dribble."
Last year, the president said in expletive-laced language that he would like to see NFL owners fire players who kneel during the national anthem to protest police violence against African-Americans.