More Than 65,000 Rohingya Flee Military Violence in Myanmar: U.N.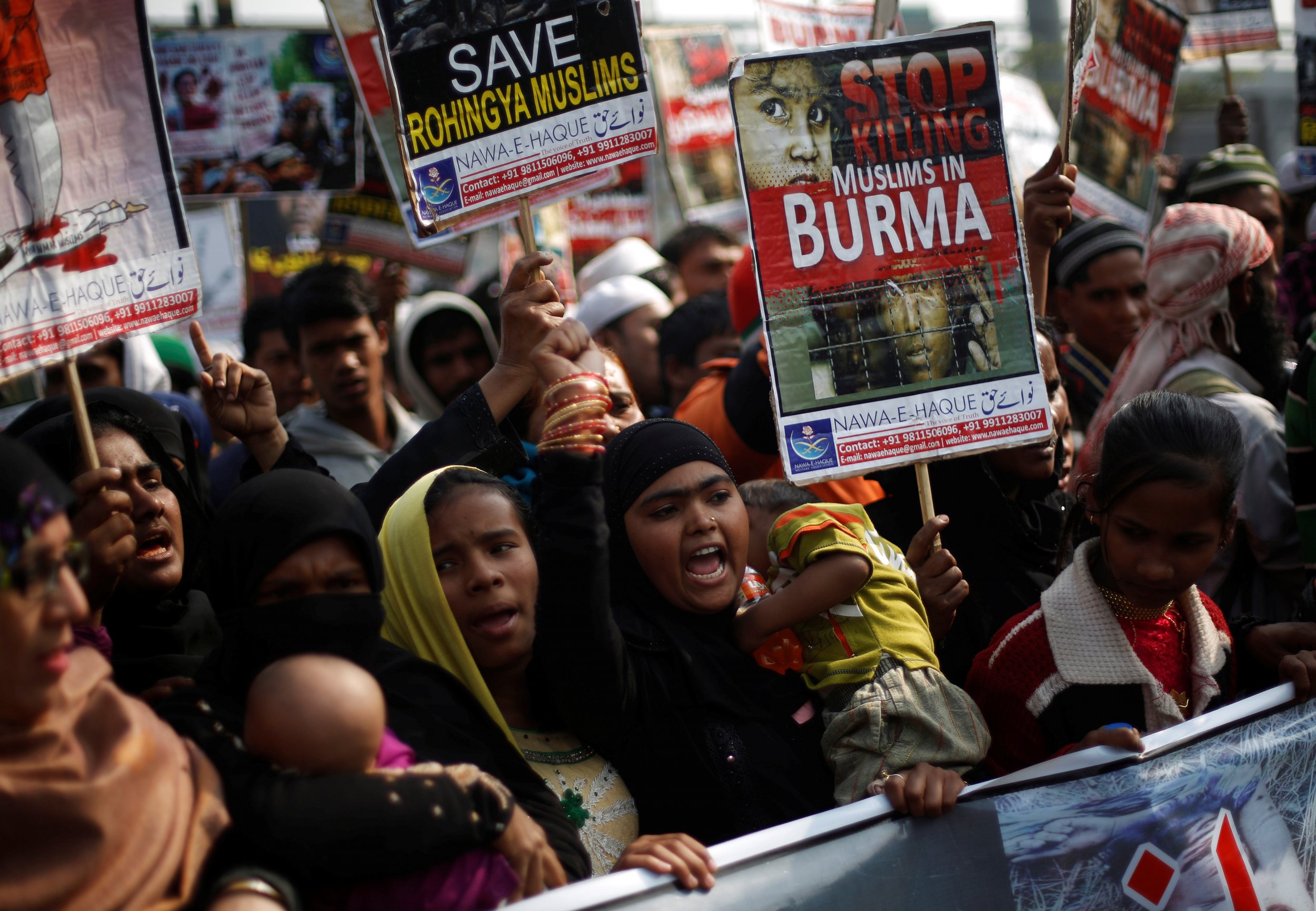 More than 65,000 Rohingya Muslims have fled from Myanmar to Bangladesh as the army continues a crackdown against purported militants in the western state of Rakhine, according to the United Nations.
The U.N. said Monday that 22,000—a third—of these refugees have left in the past week, indicating a sharp increase in numbers of those fleeing a bloody military campaign that began in October.
"Over the past week, 22,000 new arrivals were reported to have crossed the border from Rakhine State to Bangladesh," said the U.N. Office for Coordination of Humanitarian Affairs in its weekly report.
Those who have fled are living in "registered camps, makeshift settlements and host communities in Cox's Bazar."
Amnesty International said the military's actions—including the killing of civilians, rape of women and the burning of villages—could constitute crimes against humanity against the Rohingya. A video emerged last week showing police officers beating Rohingya civilians, sparking outrage.
The Myanmar government dismissed the claims as false in a report released last week.
Outside observers have criticized Myanmar's de facto leader Aung San Suu Kyi, a Nobel Peace Prize Laureate, for failing to address the situation.
The U.N.'s report came the same day as its human rights envoy for Myanmar, Yanghee Lee, arrived for a 12-day visit to assess alleged rights abuses. Lee began her visit in Kachin state and plans to visit Rakhine before leaving on January 20.