Seven in 10 American Adults Are Overweight or Obese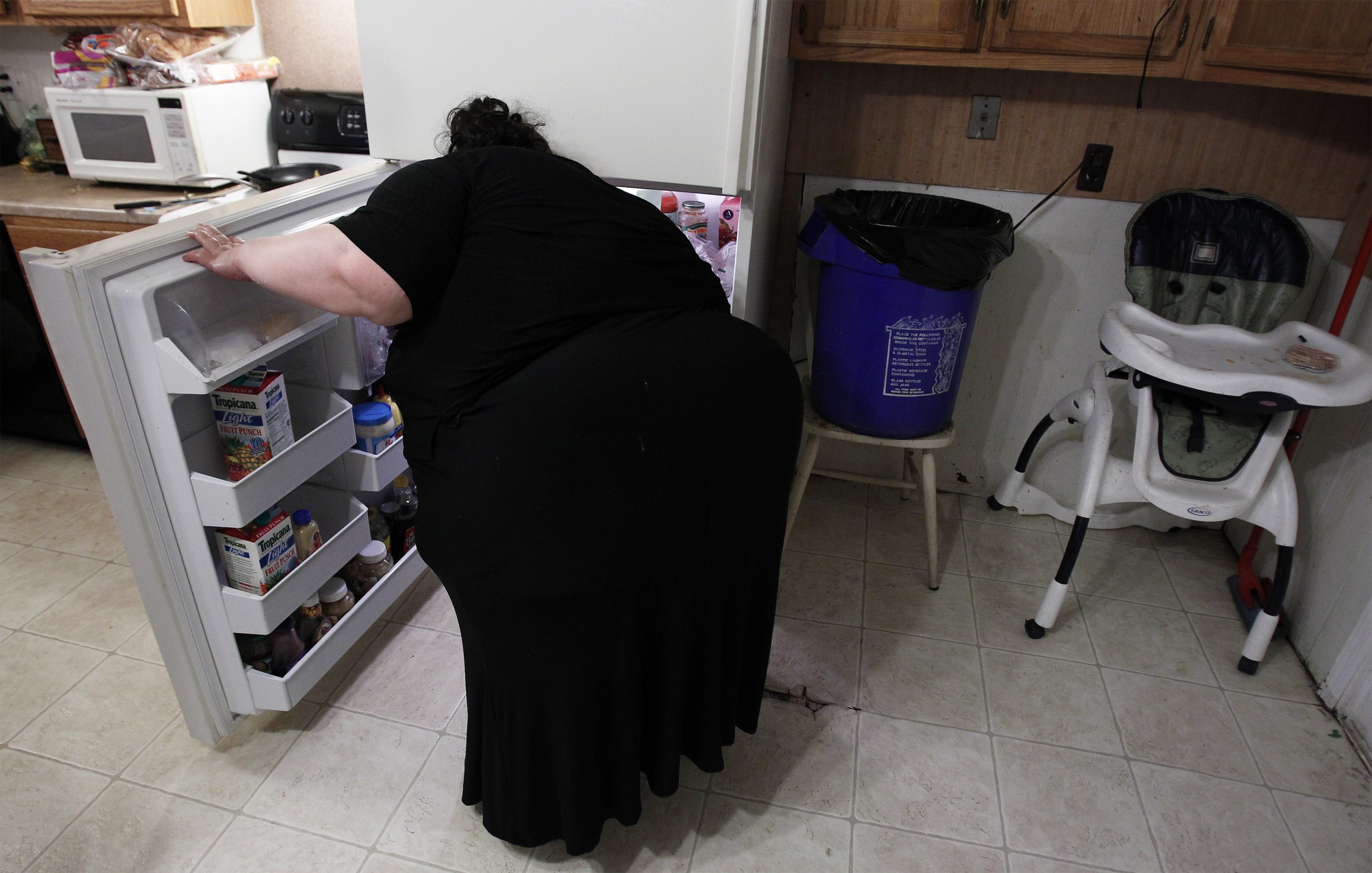 America continues to get heavier. An analysis of data collected from 2007 to 2012 has found that 71 percent of Americans are obese or overweight. The picture is slightly worse for men, three-fourths of whom are overweight or obese. About 67 percent of women fall into one of those two categories.
In all, nearly 35 percent of Americans are overweight, meaning that they have a body mass index between 25 and 29.9. This metric is a generally reliable way of estimating body fat percentage, though it can overestimate fat in athletes and those with a particularly muscular build. The average American man, standing 5-foot-9, would register a BMI of 25 at a weight of 169; the average woman, 5-foot-4, would need to weigh less than 145 to not be overweight.
Another 36 percent of American adults are obese, defined as a having a BMI over 30, says study co-author Lin Yang, a postdoctoral research associate at Washington University in St. Louis. Obesity is a particular problem for Mexican-American men and African-American women, 81 percent and 83 percent of whom are above a normal weight, respectively.
Obesity's prevalence and spread is concerning, as it raises the risk for many diseases—some of them even life-threatening—and puts a huge burden on the health care system, according to the study, published today in the journal JAMA Internal Medicine.
"We need to [stop] this epidemic," says Yang.
Less than one-third of women—and less than one in four men—are a normal weight. Only 2 percent of women, and less than 1 percent of 100 men, are underweight, the study found.