7 Beautiful Apple Accessories for Desk Setups
If you're looking to make your actual desk setup appear like an Instagram post, look no further. These are some of the most beautiful and cool Apple accessories. All these gadgets are plenty functional and useful, but they bring some style to typically boring tech products, as well.
Whether it's for an iPad, iPhone, Mac or Apple Watch, you just have to look at the materials and colors these accessories are using to convince yourself they're worth adding to your home or office. For example, including a touch of wood or metal to a desk or nightstand can provide an Instagrammable look without much effort.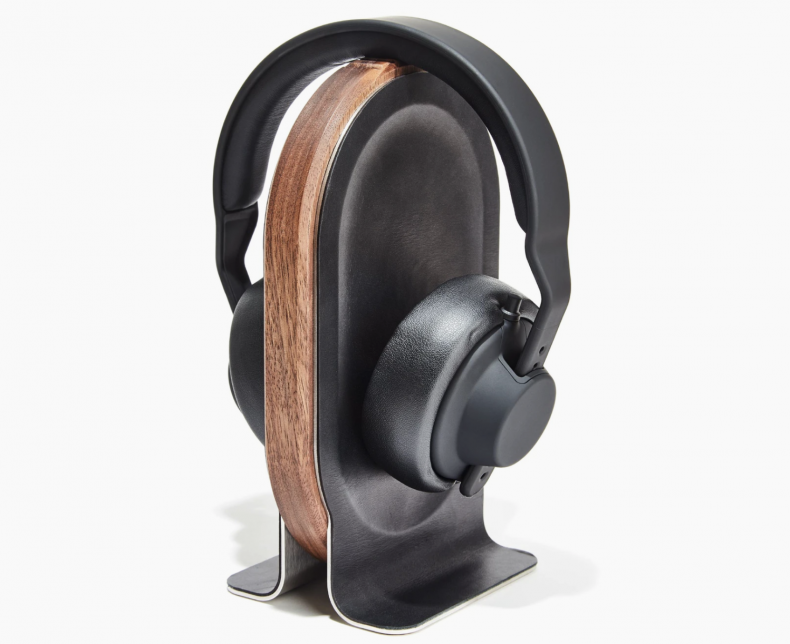 Using a headphone stand is the perfect way to keep a tidy workspace. It's akin to using a mannequin head to hold a hat. Here, Grovemade's headphone stand combines either walnut or maple wood along with tanned leather and stainless steel to create a bold, attractive centerpiece made to elegantly display AirPods Max over-the-ear headphones. Little notches along the top add a touch of resistance to keep the headband in place and from slipping. Cork feet underneath keep the stand stable.
Buy at Grovemade for $150.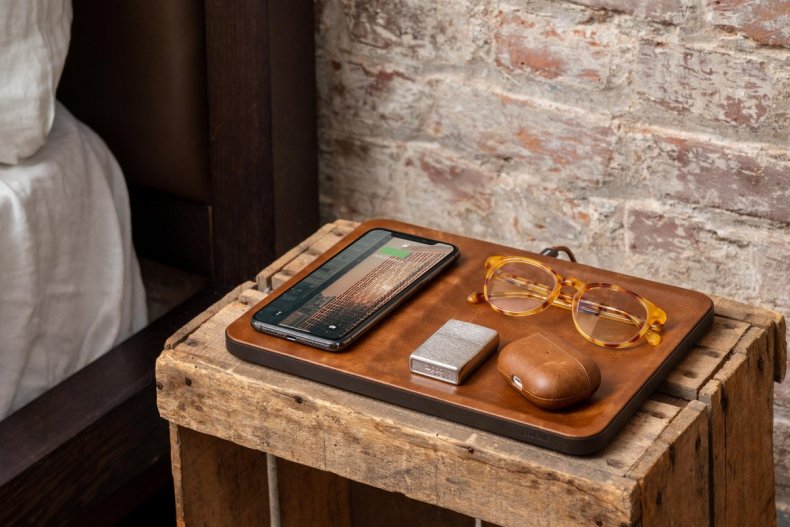 The Courant Catch:3 combines a wireless Qi charger and a catchall. On the technology side, there is a multicoil surface area (single device) to work with a wide variety of products from iPhones to wireless charging AirPods. Next to the charger is a curved cutout that is perfect for placing a wallet, watch, bracelet, keys or any other items you may keep in your pocket or purse.
This type of accessory will work nicely on a nightstand, but it should also be at home next to the front door. This valet combines function and sophisticated style into a single, desirable phone accessory.
Buy at Courant for $175.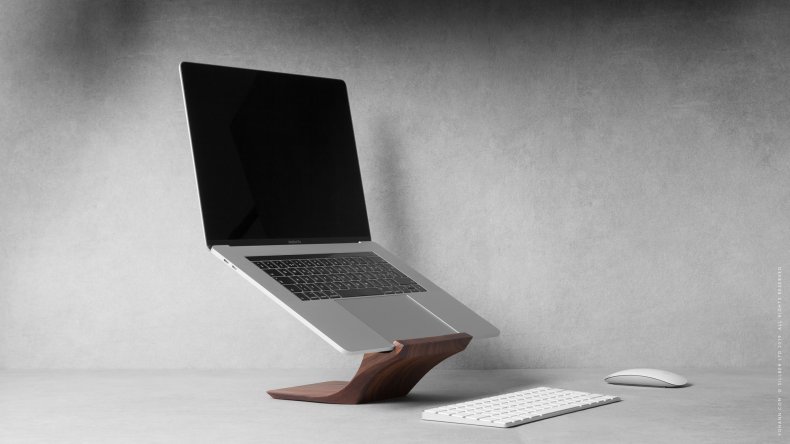 This wooden desk stand for a MacBook or MacBook Pro possibly might be the most elegant laptop holder of all time. It can support an Apple laptop propped up on a desk to use with an external keyboard mouse or closed in clamshell mode with an external monitor. There are two different stand positions for a variety of uses.
There are also two different kinds of wood available to choose from: Oak retails for $159, and walnut costs $20 more.
Buy at Yohann for $159. (Pre-order is open now; shipping begins August 24.)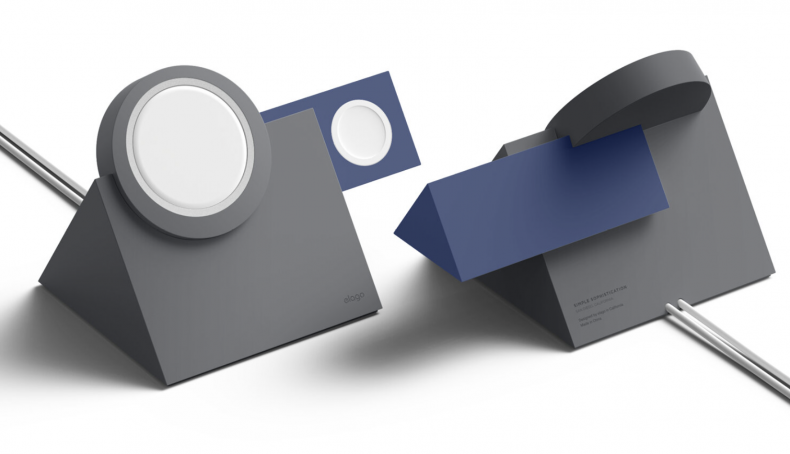 This stand from Elago takes your existing MagSafe charging puck and Apple Watch charger and gives them a new home on your nightstand. While the dual charging functionally might gravitate to your bedside, it's attractive enough to be displayed on your desk or even in the kitchen. The phone angle, when docked, should also work well for video calls. The MS5 Duo features unique angles and eye-catching blue and gray colors.
Buy at Amazon for $24.99.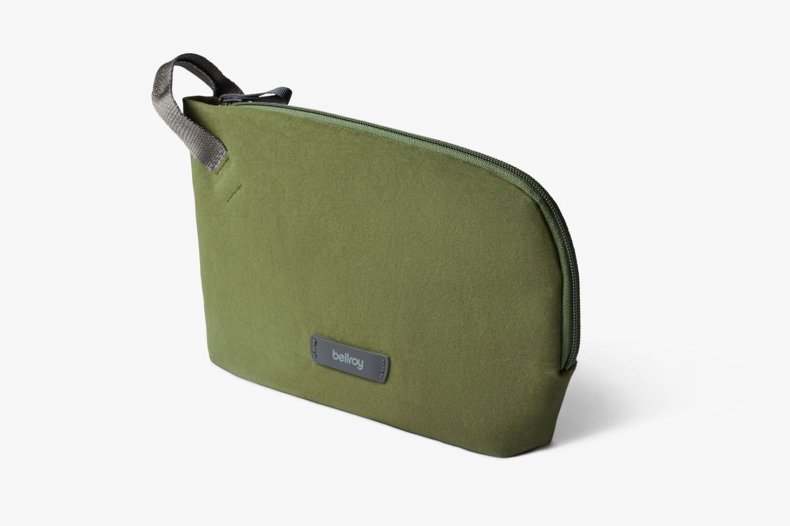 For the work-at-home crowd, this Bellroy desk pouch makes it easy to move from a desk to a kitchen table to the couch. Keep lightning cables, wall plugs and other miscellaneous items neatly organized for quick access. When the day is done, zip up the pouch to keep all the cables concealed and out of sight. The loop on the back allows for easy carrying with a single finger. The thing that separates this pouch from others is how it is designed to stand upright and can be left wide open for fast access to anything you might need.
Buy at Bellroy for $59.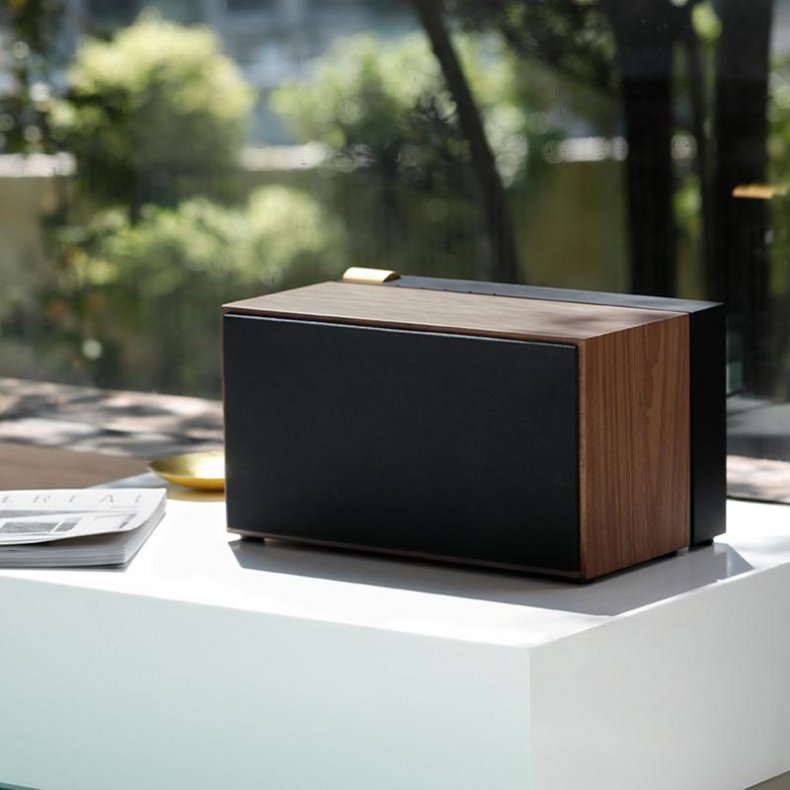 If you're serious about the most beautiful designs, regardless of cost, then the PR/01 speaker from Native Union is worth a look. Beyond being a wireless speaker, it also includes a wireless charger for an iPhone on top. There are also three ports for charging, two USB-A and one USB-C. It features Bluetooth connectivity as well as an optical audio digital input, RCA analog input and a 3.5mm stereo plug. Having tried and true wired audio connections means that the speaker should remain useful even if compatibility issues around wireless ever arise.
The speaker is constructed from wood, refined textile and brass-toned aluminum controls and looks stunning.
Buy at Native Union for $889.99.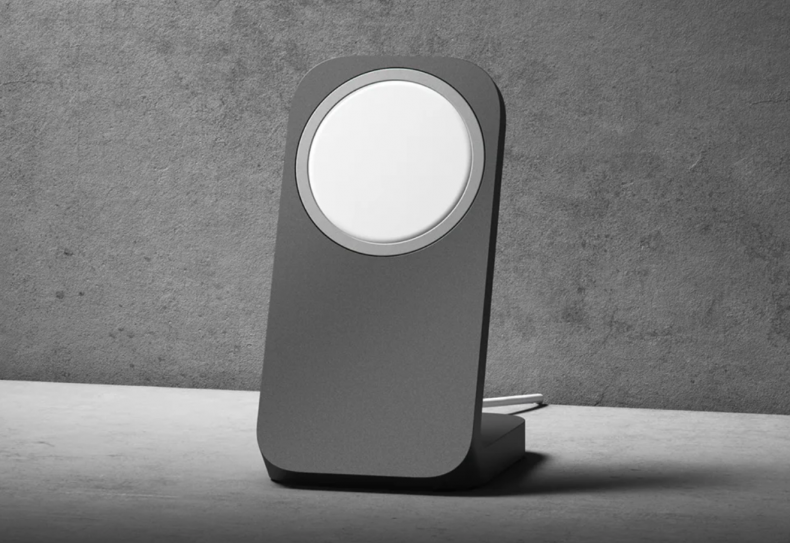 Nomad's latest iPhone stand, using a MagSafe charging puck, is minimalist and elegant. The stand is crafted from a single piece of zinc alloy and boasts clean lines. The metal also gives the accessory a premium, weighted feel that will stay put on a desk.
Because of the use of MagSafe, an iPhone can be held in portrait or landscape mode or rotated between the two with an easy twist.
Buy at Nomad for $59.95.
Newsweek may earn a commission from links on this page, but we only recommend products we back. We participate in various affiliate marketing programs, which means we may get paid commissions on editorially chosen products purchased through our links to retailer sites.