The 7 Best AirPods Alternatives to Buy in 2021
Looking to skip AirPods and find another pair of truly wireless earbuds? This list has you covered with a range of AirPods alternatives that offers cheaper options and those with more features.
Plenty of companies like Skullcandy, Anker, Google and Samsung are making compelling AirPods alternatives for less money or ones that pack in more features for around the same price.
Even though it seems like true wireless earbuds capture most of the product news, a lot of people still haven't taken the plunge. AirPods are a compelling purchase for iPhone or Apple users because of their seamless pairing process, but there are plenty of reasons to consider the other wireless earbuds available. For example, Google's Pixel Buds offer seamless pairing to its own phones.
Check out the list and see some of the best AirPods alternatives.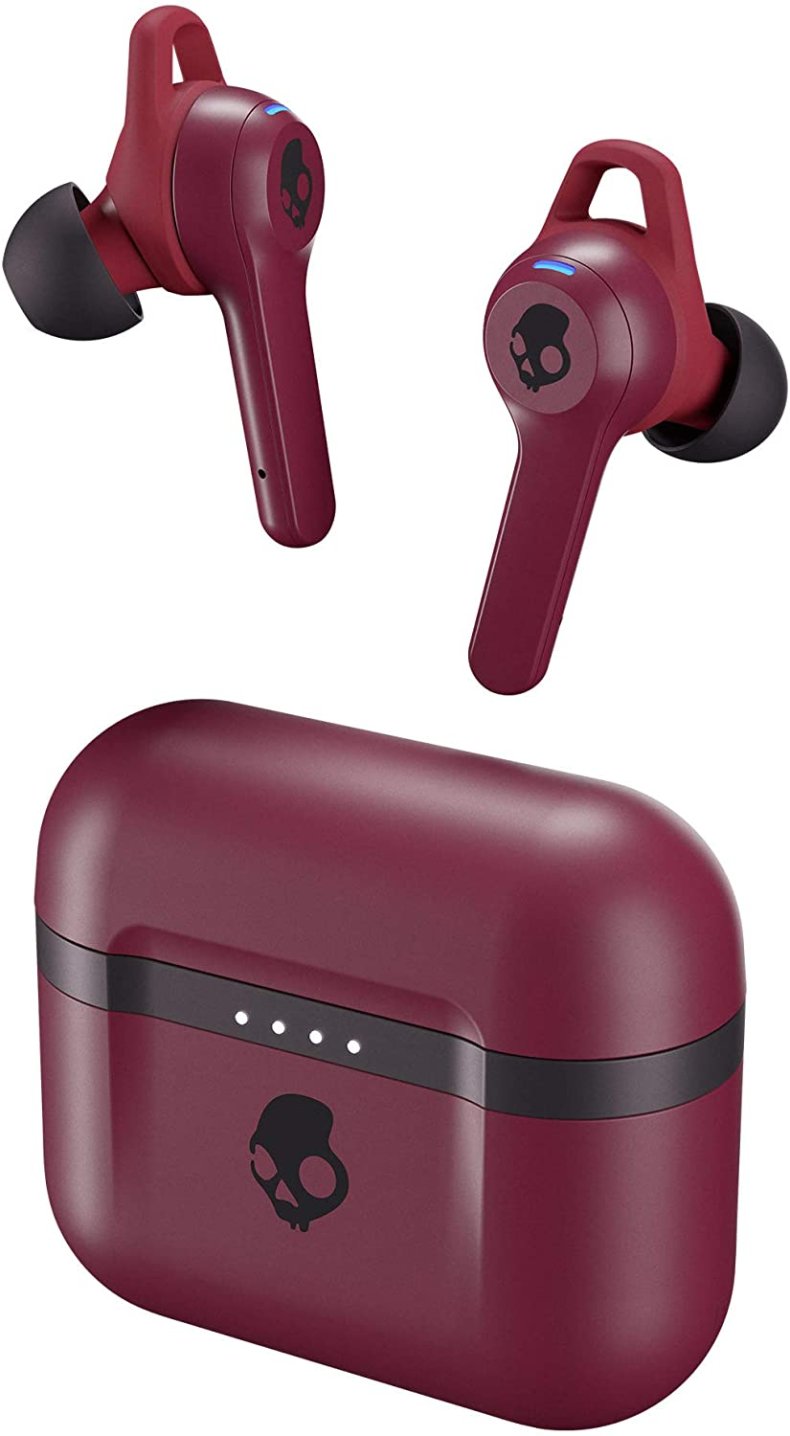 Skullcandy's Indy Evo looks similar to AirPods with the stem that hangs down from the ears, but notably, they come in several different color options. Having a choice of color isn't vanity; it's fashion. Beyond the colors, Indy Evo features six hours of battery life on a single charge and 24 hours with the charging case. The earbuds are IPX55 waterproof and dust resistant. There are multiple EQ modes for adapting to the music you're listening to. The ear tips are switchable for a more universal and secure fit.
All of this is impressive, but the biggest draw might be the price. The Indy Evo are on the entry-level of the Indy line and offer its features for just $60.
Buy at Amazon and Skullcandy.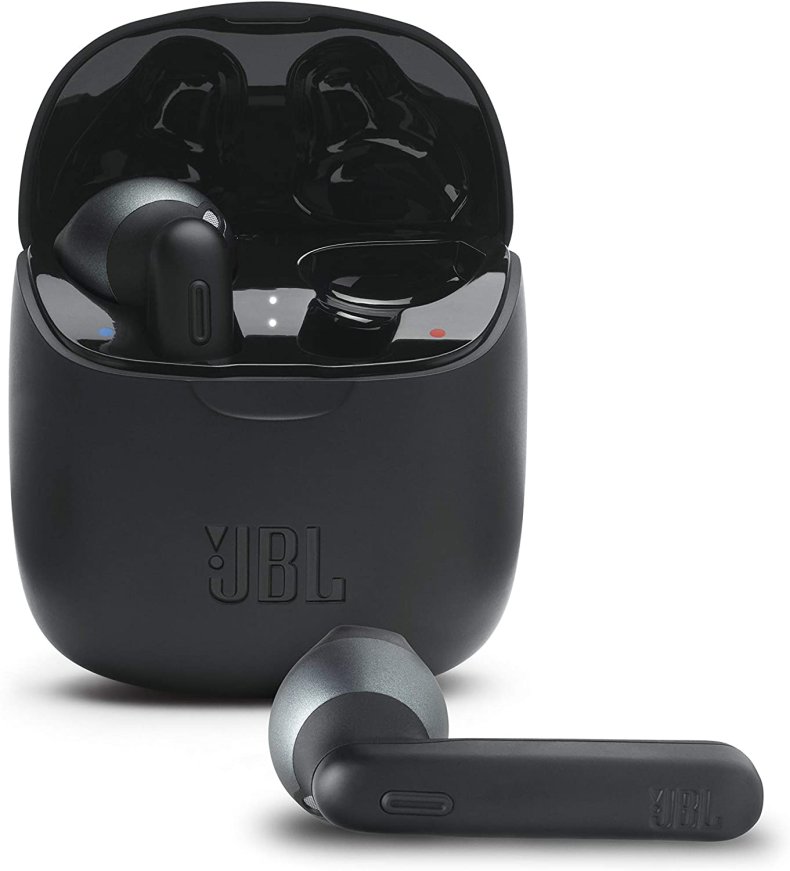 JBL products, known for their long experience in the audio space, always offer a respectable price, quality and sound combo. The Tune 225TWS earbuds are no different. They focus on increasing the low-end bass sound that is typically the first frequency to be lost on tiny earbuds. Hip-hop and pop music fans may appreciate this attention to making their songs come to life in a portable product.
Beyond the five hours of battery life, the earbuds include, the charging case offers 20 hours of power and can be recharged with a USB-C cable.
Buy at JBL.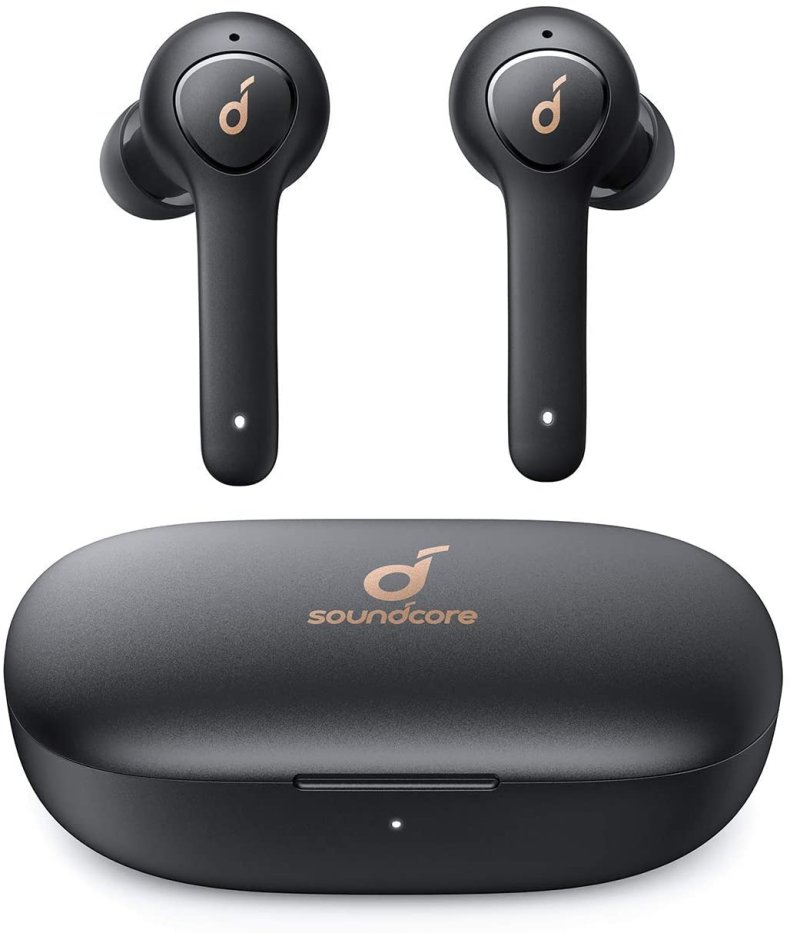 Anker's Soundcore audio brand has been making waves over the last couple of years as it debuts increasingly compelling speakers and earbuds at unbelievable prices. The hype probably comes because the Soundcore Life P2 can offer features like 40 hours of listening time, IPX7 water resistance and USB-C charging for just $50.
On the audio side, the Life P2 has graphene drivers to deliver music with a wider soundstage and aiming for the highest clarity. The BassUp feature also boosts the low end to levels that bump.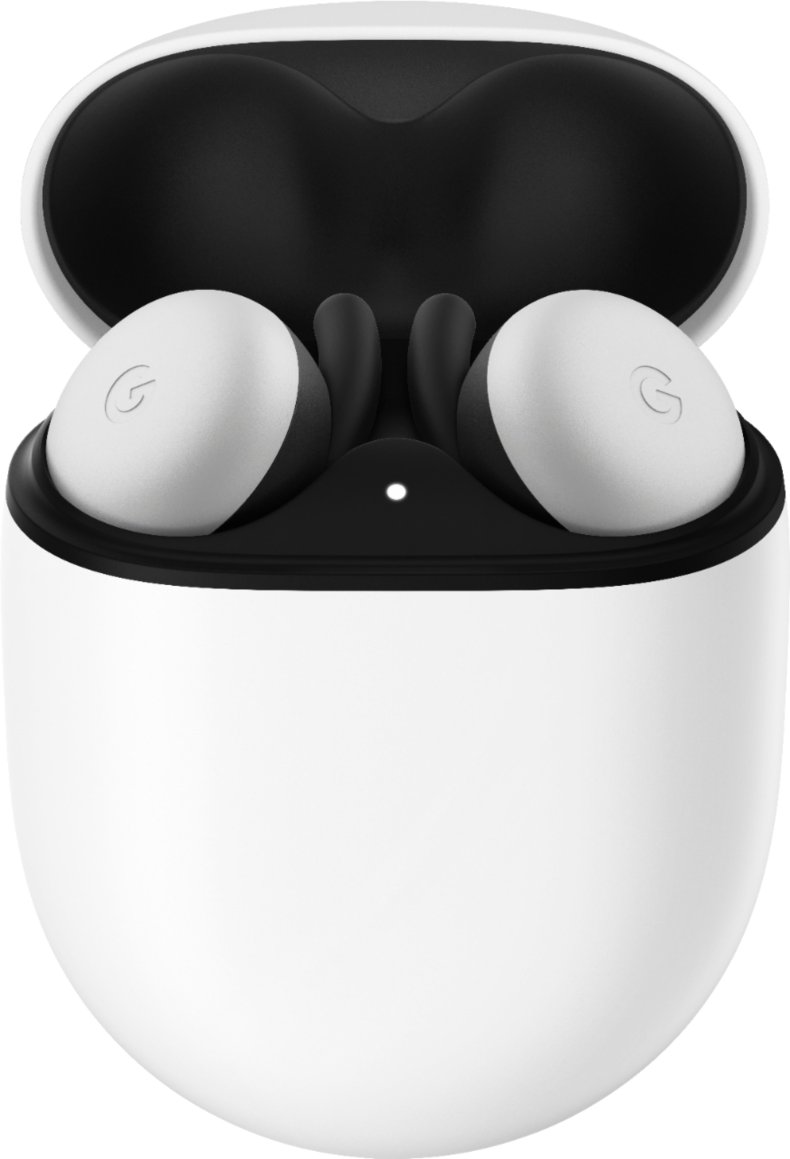 If you're looking for AirPods-level in their seamless pairing, but have a Google Pixel Android phone, then you need to give the Pixel Buds a look. Snap open the tiny case lid, and the phone will recognize and set them up by the time you can get the first one in your ear.
These second-generation Pixel Buds are tiny and minimal but still have tap controls for skipping songs and changing the volume. They're great for fitness and exercise with their rubber wingtips to secure the small earbuds in your ears. They might be a little pricey compared to other options, but they are packed with features like a wireless charging case and deliver great sound.
Buy at B&H Photo and Best Buy.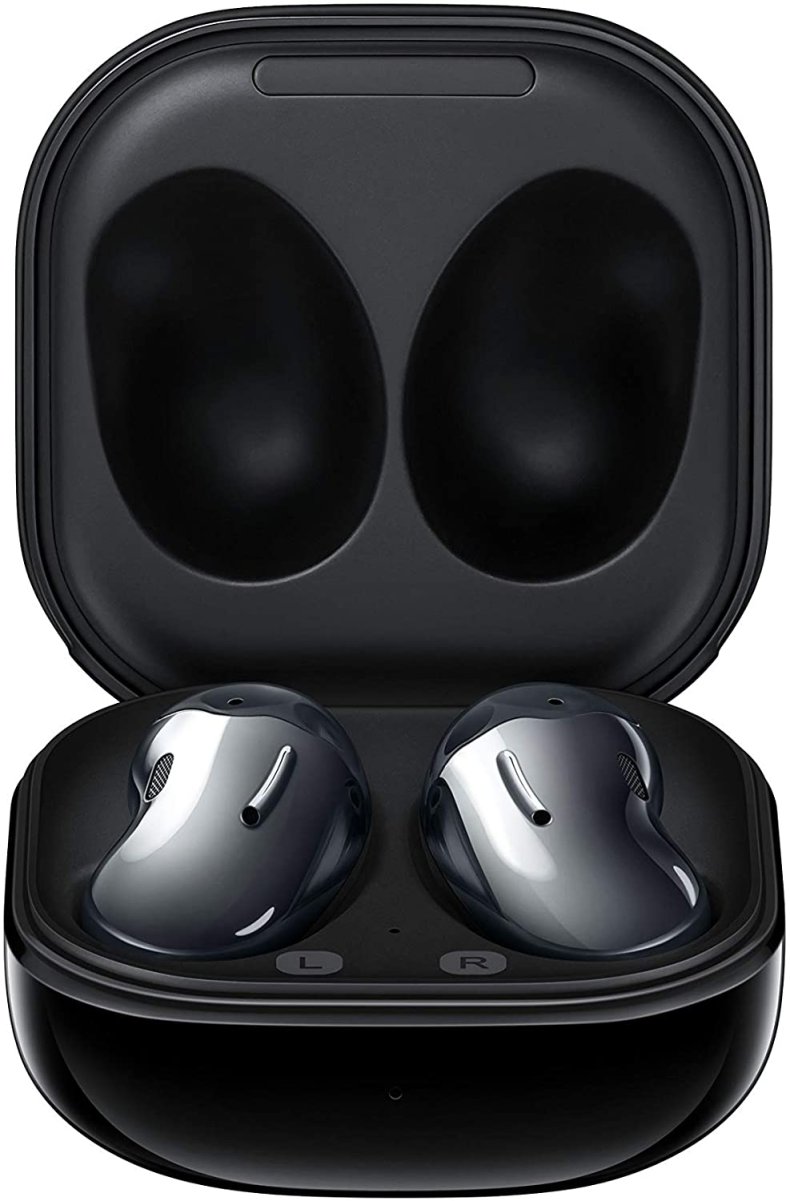 If your biggest problem with AirPods isn't the price, but their look, then Samsung's Galaxy Buds Live may be a great alternative. The Buds Live are a unique bean-like shape that becomes almost invisible once they slide into your ears. These wireless earbuds also come in multiple colors, but because of the tiny size, you may not get a chance to show off the unique hues.
For $150, these Buds Live have a wireless charging case and active noise-canceling, so they aren't short on high-tech features.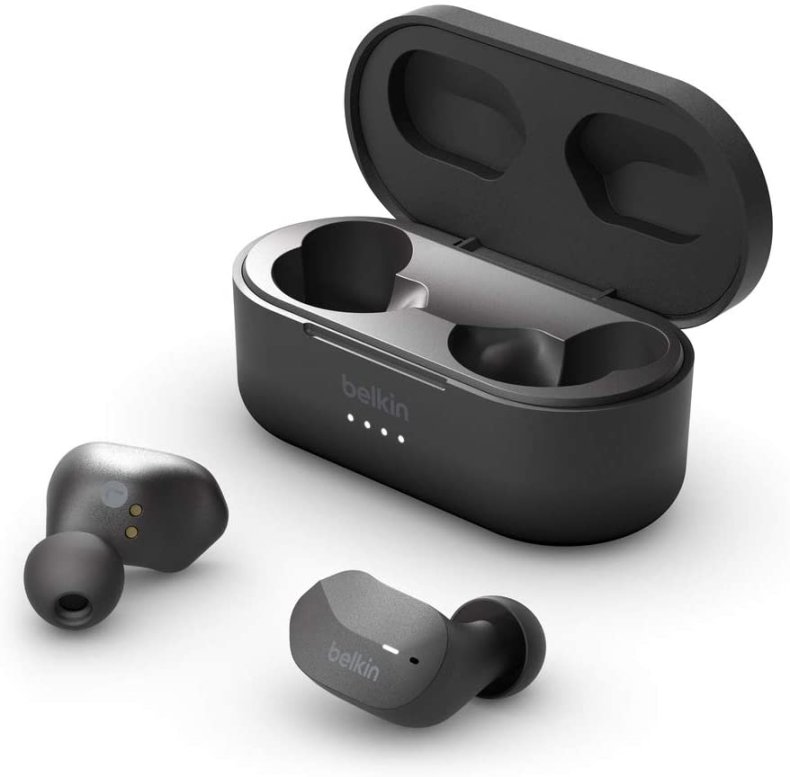 Belkin has been known for its high-quality phone accessories for a long time, but now it is dipping its toe into the audio space with the SoundForm earbuds. These wireless earbuds keep it mostly simple and straightforward by offering good sound at an affordable price. They include a charging case and a secure fit for $60.
Buy at Amazon.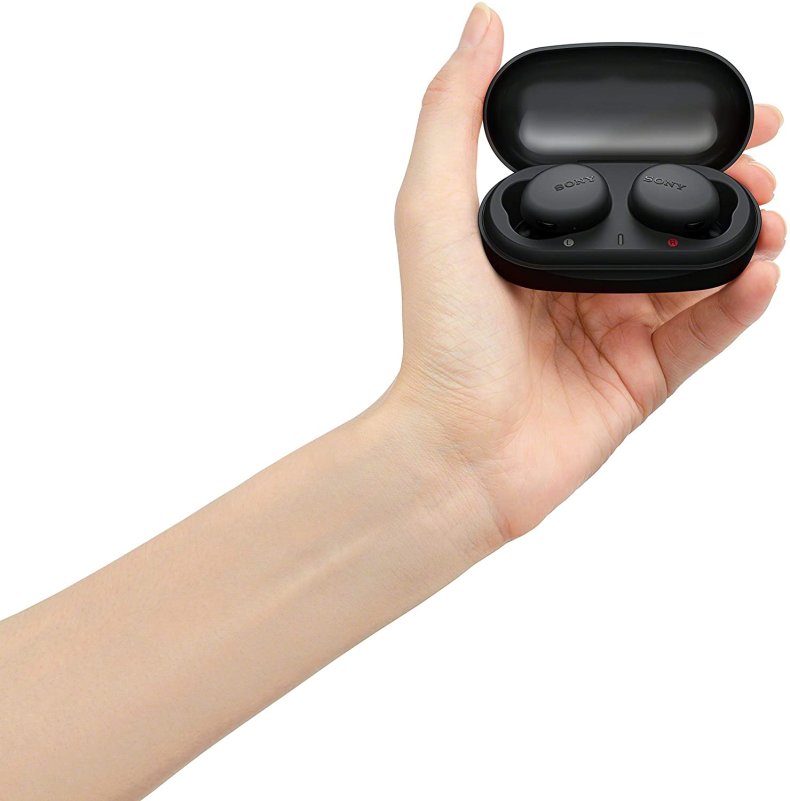 The WF-XB700 Extra Bass earbuds, as the name indicates, are all about that bass. A lot of times, it doesn't matter what type of music you'll be listening to with your earbuds, but in this case, people who crave the deep and reverberating low-end bass that often comes with hip-hop, rap or pop music would be well served by these Sony earbuds. The Extra Bass feature is real and noticeable compared to other options.
These earbuds have incredible battery life at nine hours per charge and are sweatproof so listening to music while doing reps isn't a problem.
Newsweek may earn a commission from links on this page, but we only recommend products we back. We participate in various affiliate marketing programs, which means we may get paid commissions on editorially chosen products purchased through our links to retailer sites.