The MacBook Air is a perfect travel laptop, but with a few key accessories, it can be the ultimate work-from-home computer, as well. The newest M1 MacBook Air starts at $999 and is a great option for most people to consider, even if you need speed. Apple's first laptop to use its own processors outperforms nearly all of its past professional computers and on top of it, still manages to get true, all-day battery life.
Whether you're considering a MacBook Air purchase or already have one at home, a few problem-solving accessories are great to have on hand. From cases and dongles to an extra charger, these accessories on a budget will work well for most people.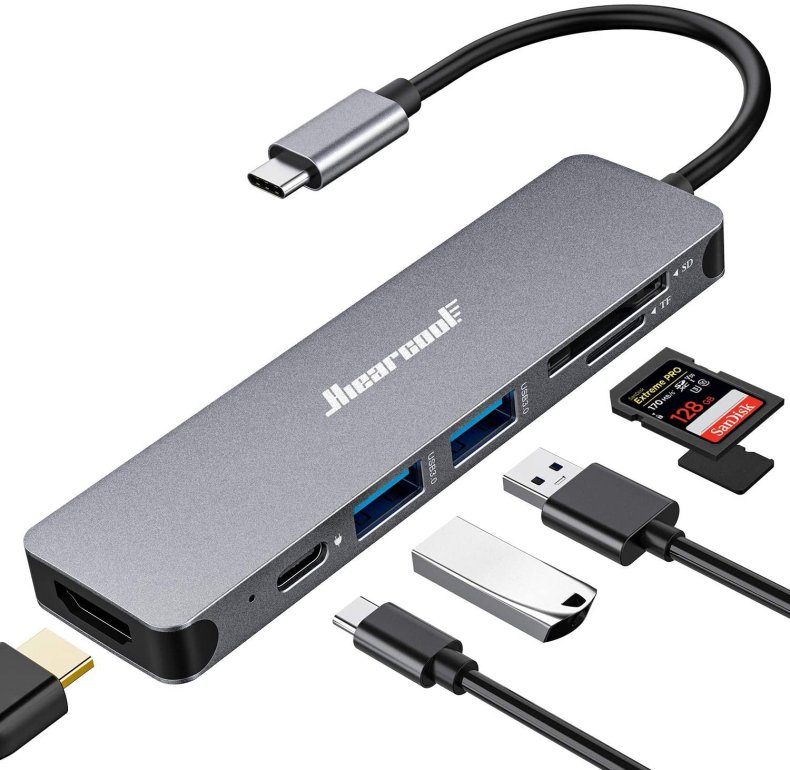 One of the first accessories MacBook Air owners should probably look at is a USB-C hub. This one from Hiearcool features six ports, expanding on the computer's two. The hub will also give you direct access to 4K HDMI 3840 x 2160 resolution connectivity at 30 Hz and 100W power delivery capability. There are USB-A ports and ones for SD cards, so you'll only need one dongle instead of several. This hub connects via a short cable, so it can bend to accommodate your desk or work area with no problems.
Buy at Amazon.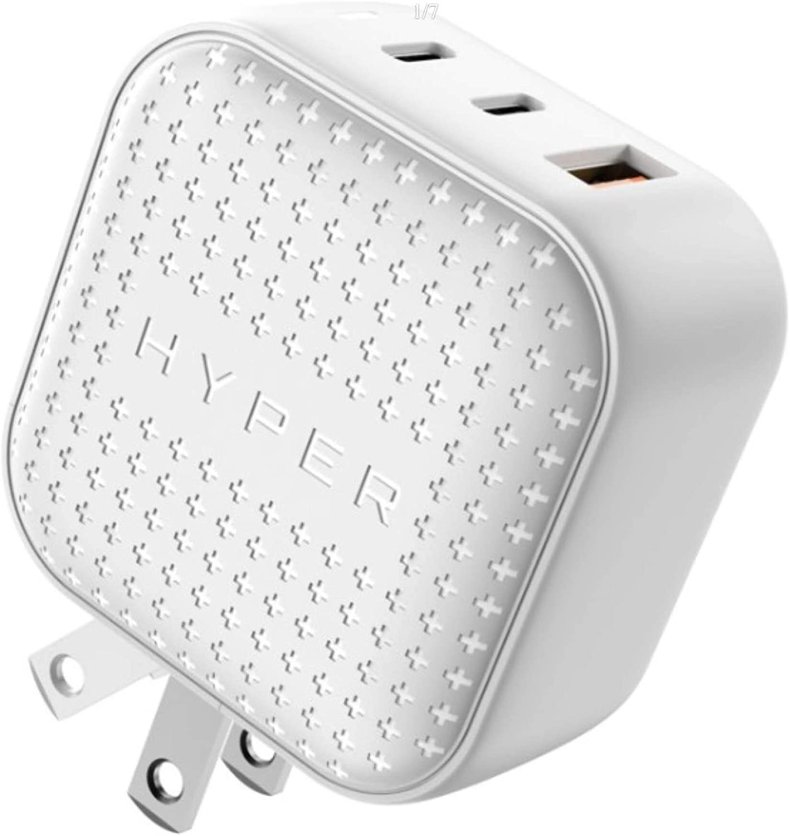 The MacBook Air comes with a 30W power adapter in the box. It's perfectly fine, but there are upgrade options to make the charging experience even better. If you'd prefer not to have a dock connected to the laptop for additional charging needs, this USB-C power adapter from Hyper is the perfect solution. Instead of just one USB-C port, it includes two USB-C ports, one USB-A port and ups the wattage from 30 to 66. You can then charge your MacBook Air, iPad and iPhone all from one charger instead of three different ones.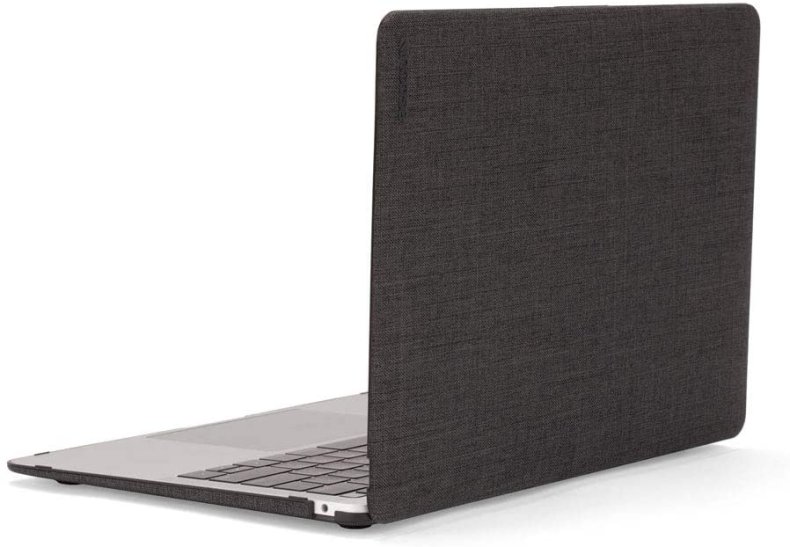 Depending on how careful, or careless, you are with your MacBook Air, you may want a hardshell case. This textured model from Incase will keep it more protected from dings and scratches than a sticker decal will, and it will also keep the daily dirt and smudges off, too.
This two-piece case snaps onto the computer top and bottom and only adds a tiny bit of thickness in exchange for extra protection. The cloth-like material is luxurious to the touch and elegant on the eyes.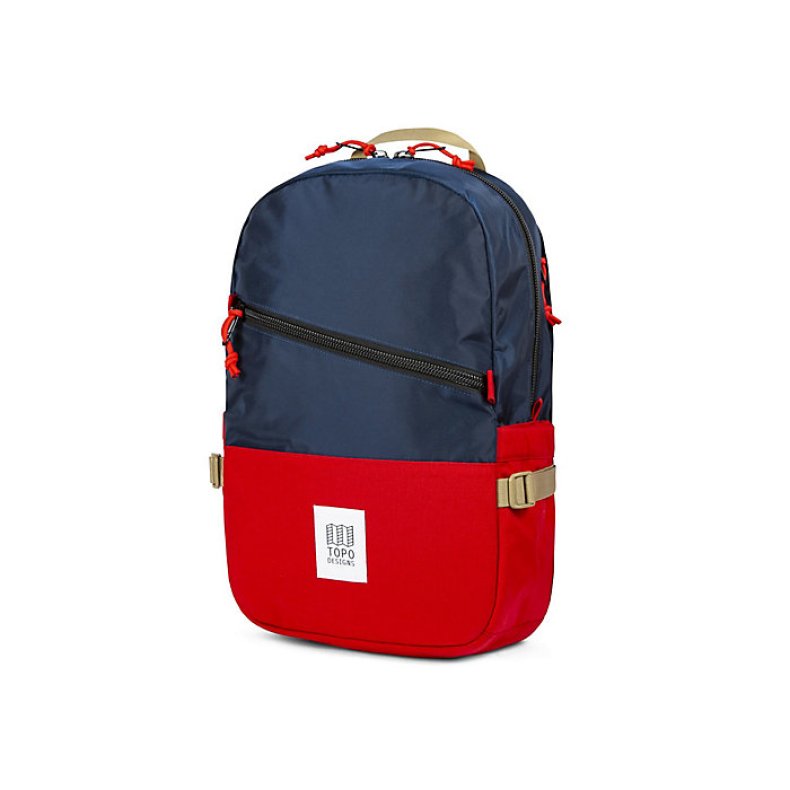 Backpack choices for laptops abound, but one of my favorites is this Topo Design Standard Pack. It's perfect for the campus or just general, everyday use. It shines because it has a minimal, slim silhouette, but it can pack all the stuff you'll need to carry to and from work or school.
It includes a healthy main compartment for headphones, a sweater and books. The internal pocket can optionally be used for an iPad, to keep it from knocking around. In the back, it has a dedicated laptop area, perfect for the MacBook Air. It keeps it separate and secure. Best of all, this stylish backpack is well under $100.
Buy at Moosejaw.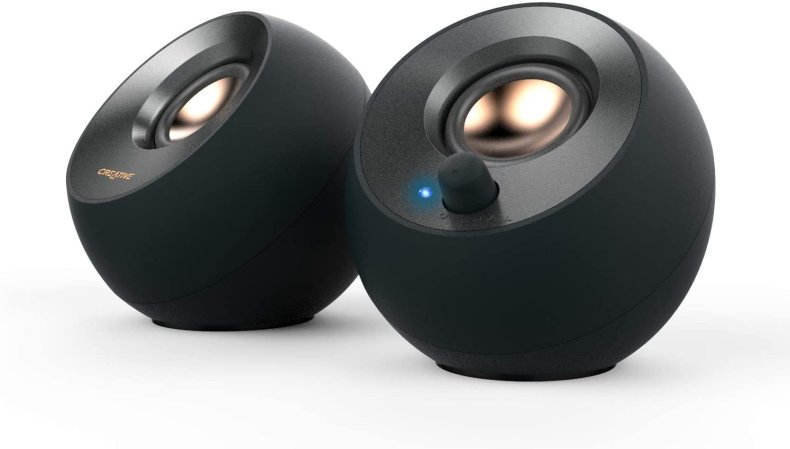 Adding external speakers to your MacBook Air is a great way to give it better music and video-call audio. Creative has been in the computer speakers business for decades and continues to produce high-quality audio products for low price points.
The great thing about these speakers is that they are compact and don't need to be plugged into a wall. They are powered by a USB-C cable that plugs right into your laptop. Whether you keep these speakers as a permanent fixture at a desk or need to move them to the dining room table every so often, they can do what you need.
Buy at Amazon.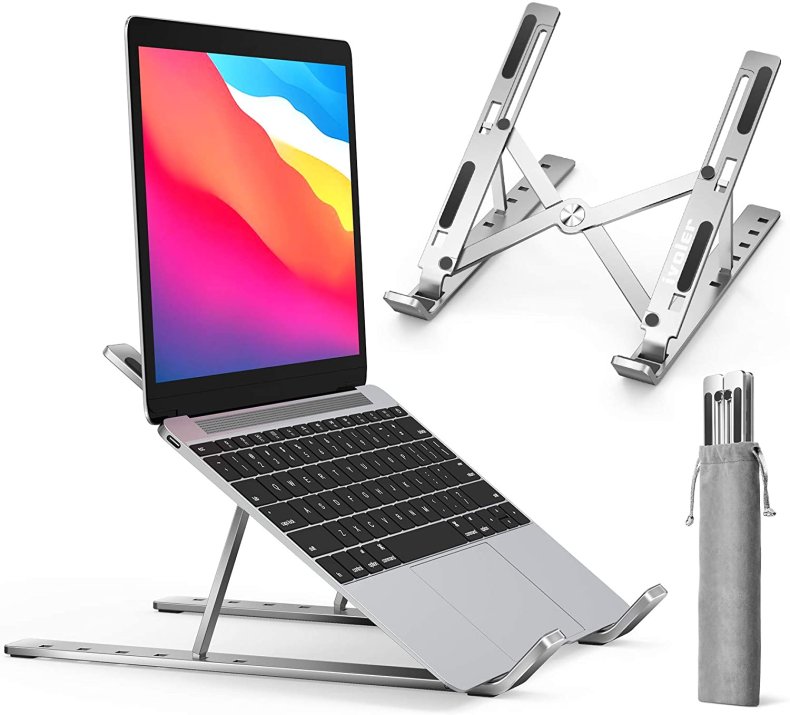 The great thing about this iVoler laptop stand is its portability. A MacBook Air is light and transportable, so you need a stand that can match a computer that's on the go. The iVoler stand folds up to fit its compact pouch and can be tucked away in a backpack or case with minimal effort. In terms of functionality, the stand raises the computer to different viewing angles and makes it more comfortable for your neck while you're looking at the screen. Its different angles may also help capture better viewing for long, video calls. It can also be used in conjunction with an external keyboard and mouse or by itself.
Buy at Amazon.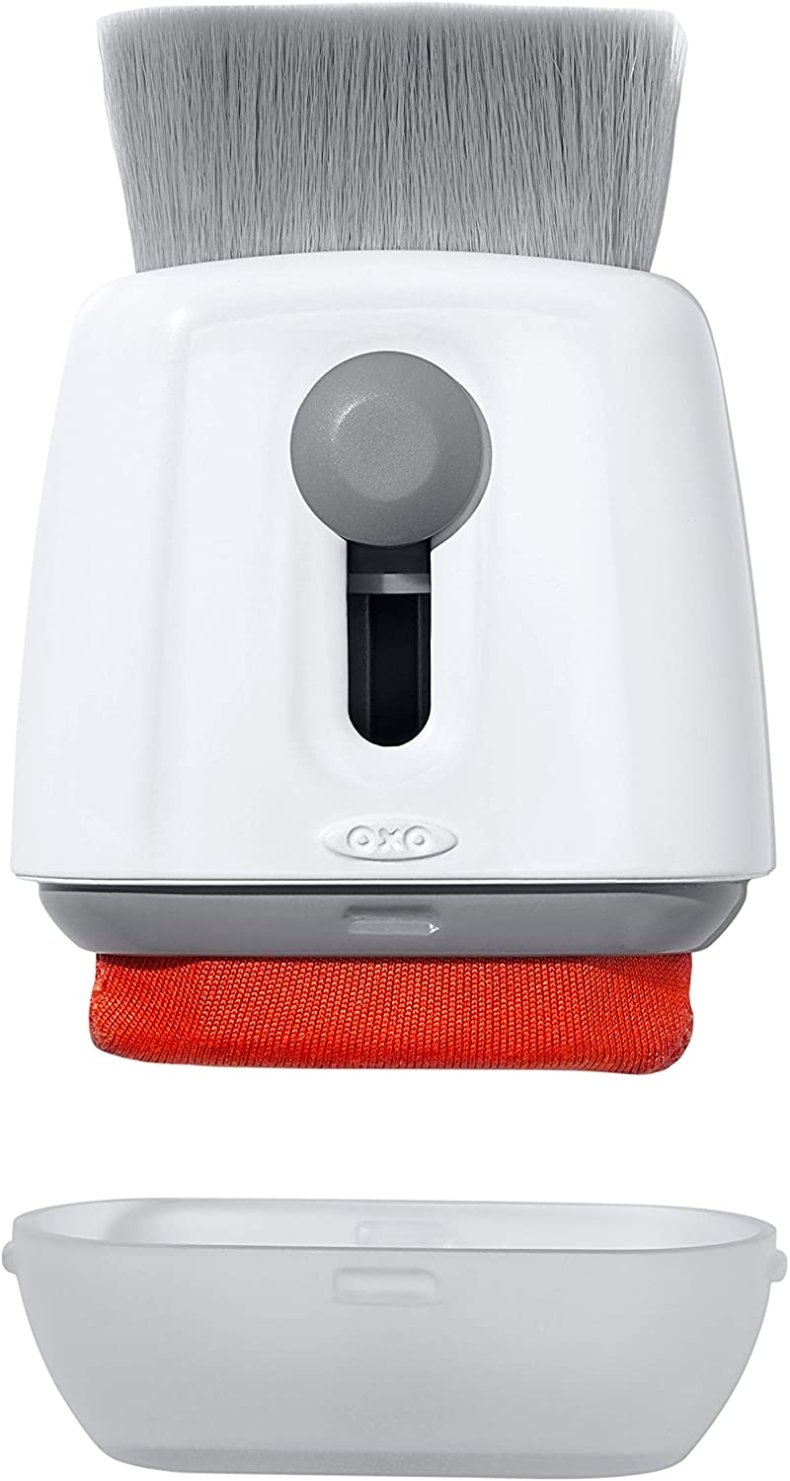 This OXO Good Grips laptop cleaner is the perfect tiny tool to help keep your new MacBook Air clean. This small cleaner features two sides with two different parts. One side is a brush to immediately sweep away crumbs from the keyboard and trackpad, while the other side is a microfiber pad that can easily remove fingerprints and smudges from the screen and glossy surfaces.
It's a low-cost solution that can easily fit in a travel bag or tech pouch, so you'll always have access to a cleaning tool at home or on the go.
Buy at Amazon.
Newsweek may earn a commission from links on this page, but we only recommend products we back. We participate in various affiliate marketing programs, which means we may get paid commissions on editorially chosen products purchased through our links to retailer sites.