Apple's MacBook Pro is a sleek laptop that could use some equally as elegant accessories to protect it and keep it productive.
There are a few types of MacBook accessories that buyers tend to look at first, including ways to keep it looking as fresh and clean as it was out of the box. For that, a laptop sleeve is one of the best choices. It keeps the laptop safe from dings and dirt in a travel bag, but also just around the house. It's a great accessory to start with. Whether it's a new M1 MacBook Pro or not, all these accessories will work great.
This list of worthy MacBook Pro accessories ranges from productivity with a 27-inch 5K display, so you have space to develop your latest iPhone app to a little fun from better speakers. There are plenty more accessories you might need to get situated fully with your new laptop, but these quality products should be able to get you started.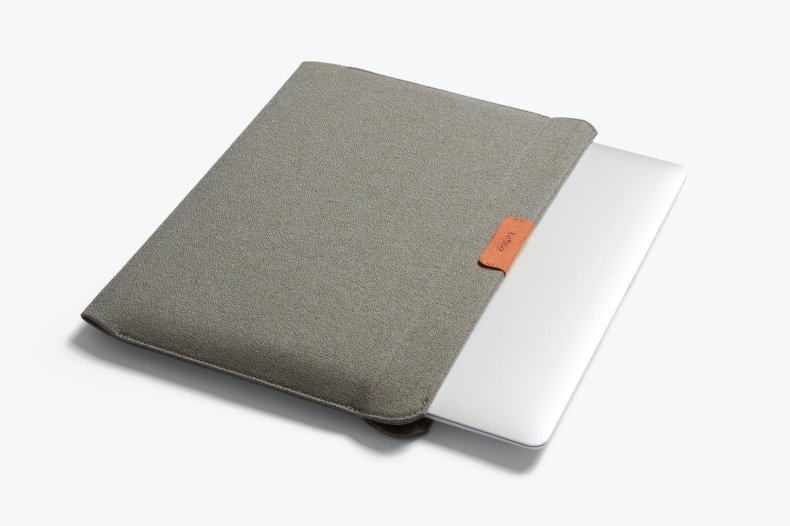 Bellroy's Laptop Sleeve is one of the highest quality, most elegant laptop sleeves around. Starting at $50, it's also reasonably priced for a sleeve that can be used for years. Here's a little secret with this laptop sleeve: It will work with most 13- to 16-inch laptops, not just Macs. There are two options available to accommodate either size MacBook Pro, and the sleeve comes in three different colors.
The sleeve includes a magnetic bumper opening for scratch-free security. Inside is a quilted microfiber lining for protection. The overall footprint is a slim design, so that it can fit in a backpack or weekender or just scoot around the house.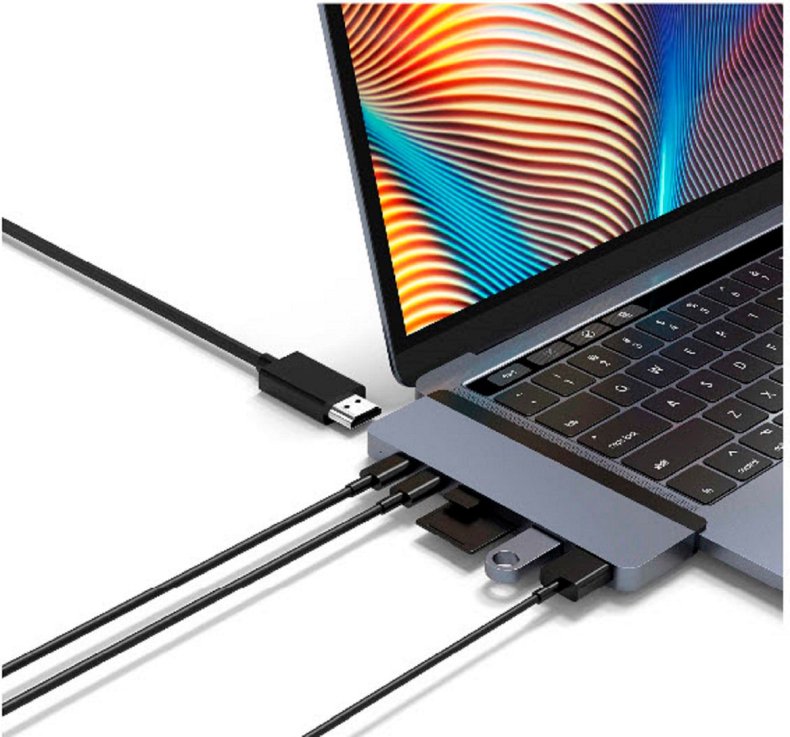 A laptop sleeve may be more on the less exciting side of accessories, but this USB-C hub falls much closer to a necessity. MacBook Pros come with either two or four ports, depending on the model you select, and for most people, that's just not enough. Luckily there's a very easy solution to this problem. The HyperDrive DUO 7-port dock seamlessly plugs into the side of the computer and then magically gives it more port options.
The USB-C hub features two USB-C ports, two USB-A ports, an HDMI port and two different size SD card slots. This one attachment should keep you from needing to carry most other dongles in your cable pouch.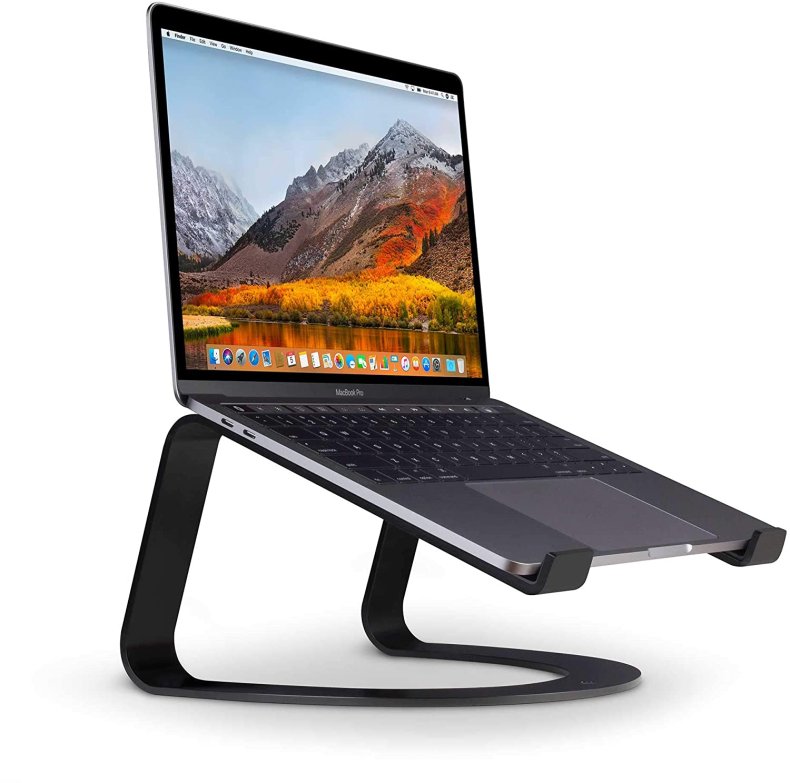 Laptops are great for travel, but their compact size and shapes can make them a little cramped to work with day after day from home. If this sounds familiar, you should try putting your MacBook Pro on a stand to raise it up to eye-level and make space for a keyboard and mouse underneath.
I've been using the Twelve South Curve Stand since the pandemic started, and it has done its job beautifully. Seriously, it's one of the best-looking MacBook stands and functions wonderfully. The stand is available in black or white.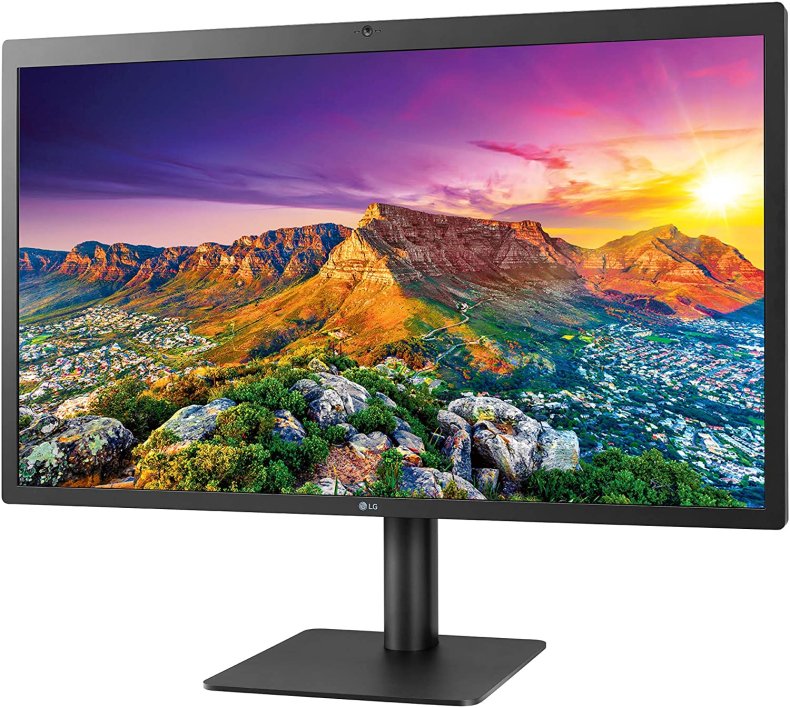 When it's time to sit down at home and get some serious work done, the LG 27-inch 5K monitor is not only one of the best, it's one of the few. High-resolution 5K monitors are hard to find. This is the monitor that Apple sells, meaning it has been vetted by the company and endorsed for their machines.
This 27-inch display has a 5120 x 2880 resolution, a DCI-P3 99 percent color gamut with 500 nits of brightness, a Thunderbolt 3 port with up to 94W power delivery and 3 USB Type-C Ports. It also features a webcam and speakers built in.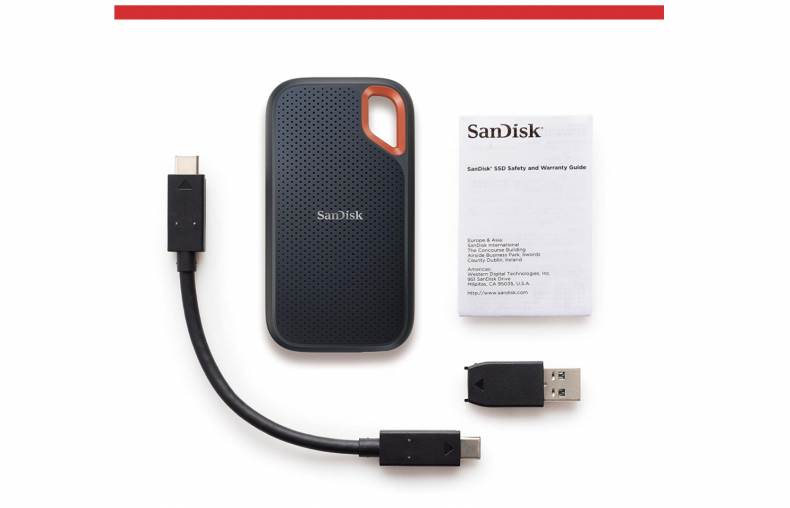 Hopefully, you're backing up your computer to a cloud service like Dropbox or Google Drive, but in addition to that, a portable hard drive is another must-have device. This SanDisk SSD uses a USB-C connector with USB 3.2 Gen 2 specs for fast data transfer. It's has a rugged design, to protect it as it travels with you. Your mileage may vary in the rugged department depending on how much stress you put your hard drive through, but it should be able to hang with you.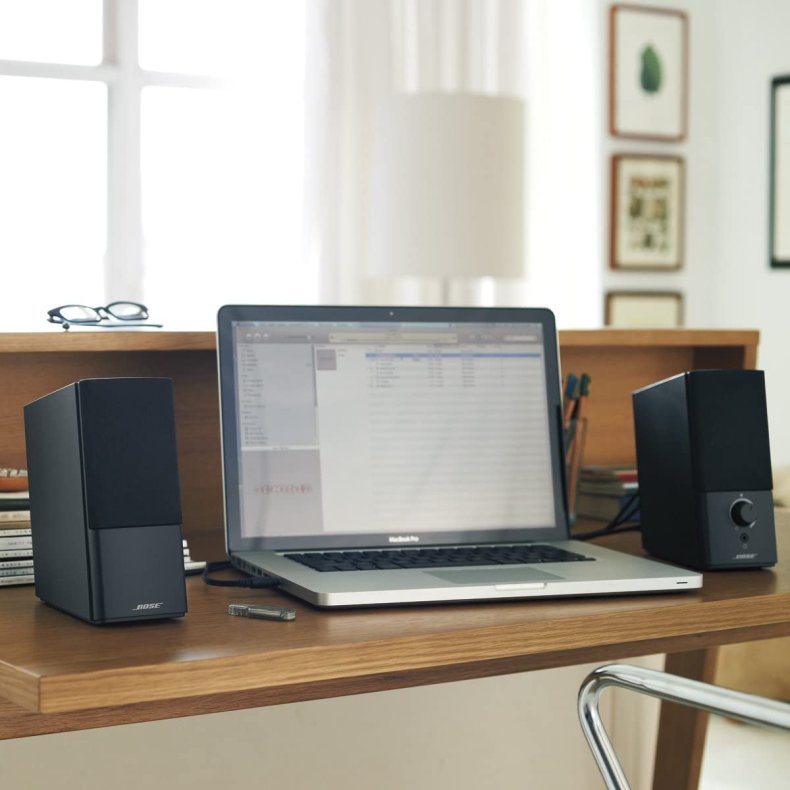 Adding external speakers to your laptop is not just all about pumping Apple Music to have a good time. Plugging in better speakers can also improve Zoom calls and instructional videos that you need to do for work. If your laptop has become largely stationary at home, there's not much of an excuse not to add some speaker to it.
These Bose Companion 2 Series III speakers are a great way to do that. They take up minimal space on a desk but are able to provide quality sound. Once you have new speakers, it doesn't have to be all work and no play—so go ahead and turn up that jam.
Buy at Amazon, Best Buy and Bose.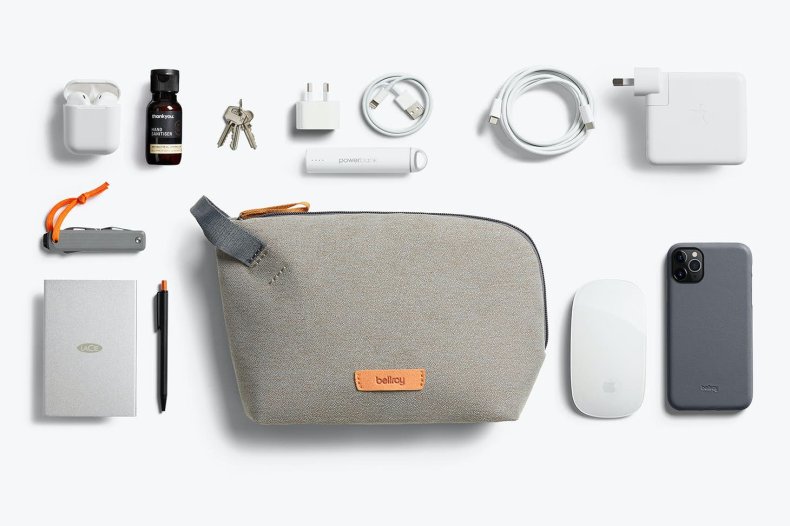 Your MacBook Pro charger, cable and other accessories have to go somewhere, and this Bellroy Desk Pouch is the perfect place to put them. This latest design considers organizational needs and also the fact that lots of people are working from home. That's why this tech pouch is so brilliant: It can stand up on its own, open, with its contents visible. And when it's time to travel or move to a different room, it zips up nicely.
As established already, Bellroy, with its three-year warranty, means high-quality carry goods—making this clever pouch a no-brainer.
Newsweek may earn a commission from links on this page, but we only recommend products we back. We participate in various affiliate marketing programs, which means we may get paid commissions on editorially chosen products purchased through our links to retailer sites.