The 7 Best Blue-Light-Blocking Glasses for Work and School
There's a certain strain or discomfort you can feel in your eyes after a long day of looking at your laptop or iPad. A pair of blue-light glasses can help reduce that. Whether it's school or work related, the eye strain we get from constantly looking at screens can be minimized through special lenses that filter out blue light emitted from electronic displays.
Below is a list of some of the best choices, which range from more expensive, trendy options to comfortable, budget-friendly picks. There's no harm in gravitating toward the look that is the most flattering, but be sure to be aware of comfort when you try them on. If you don't typically wear glasses, adding them to your face may take a little time to adjust to.
These Ray-Ban frames are just one of the options that can be ordered with blue-light lenses. If you have an affinity to Ray-Ban, which a lot of people do, then these attractive frames may be a great selection. Of course, EyeBuyDirect is a good resource for all types of glasses, frames and blue-light options. There are plenty of other brands that can become blue-light glasses by selecting no prescription and then selecting the type of blue-light filtering that's available.
Buy at EyeBuyDirect.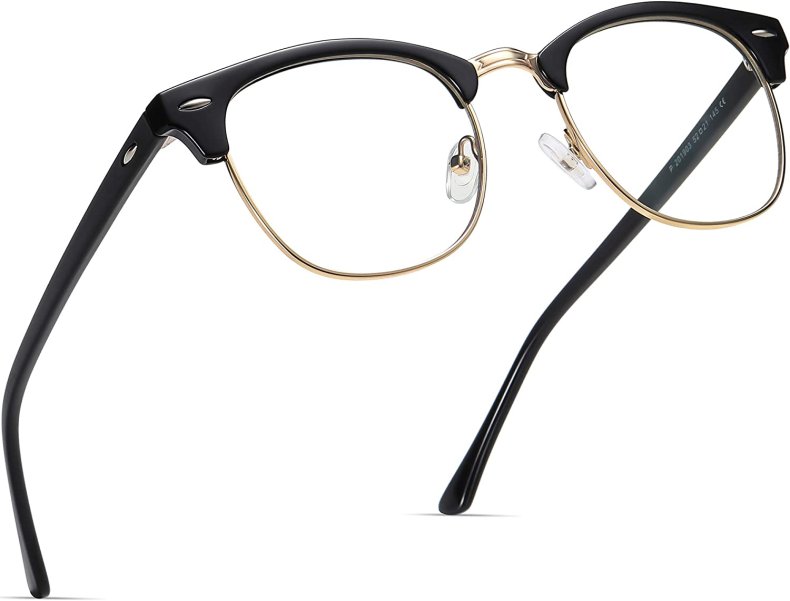 These AOMASTE retro anti-blue-light glasses have great, classic styling and are lightweight enough to wear all day long. These glasses can reduce blue light by 90 percent, result in less eye strain during the day and make falling sleep at night much easier. If you like the style but aren't keen on the color, AOMASTE blue-light glasses come in more than 10 different color combinations.
Buy at Amazon.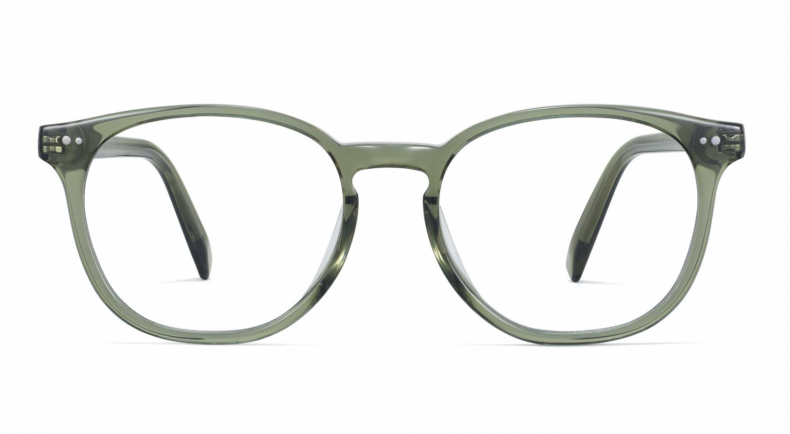 Warby Parker became one of the darlings of direct-to-consumer commerce when it brought easy-to-buy glasses to everyone. Did you know Warby Parker offers anti-blue-light glasses? The brilliant thing is that most of its frames offer this option, so even if you don't need a prescription and just want standard blue-light-blocking glasses for daily use, you can use the app or site as normal and select no prescription when heading to checkout. These Carlton frames are a popular option for many wearers and good for those with a wide head. Blue-light glasses from Warby Parker will set you back more than others but should last for a long time.
Buy at Warby Parker.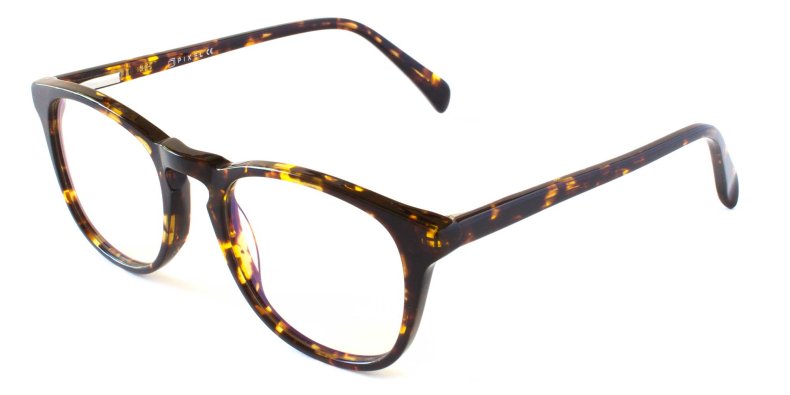 The Capra frames from Pixel eyewear are another sophisticated anti-blue-light pair of glasses. Not only will they filter blue light, but they'll also help eliminate glare from digital screens, so your eyes don't have to work as hard to try to cut through less than ideal viewing conditions.
These $75 glasses have handcrafted frames and a round, classic look. They come in tortoiseshell or black, which include a flare of blue on the stems.
Buy at Pixel.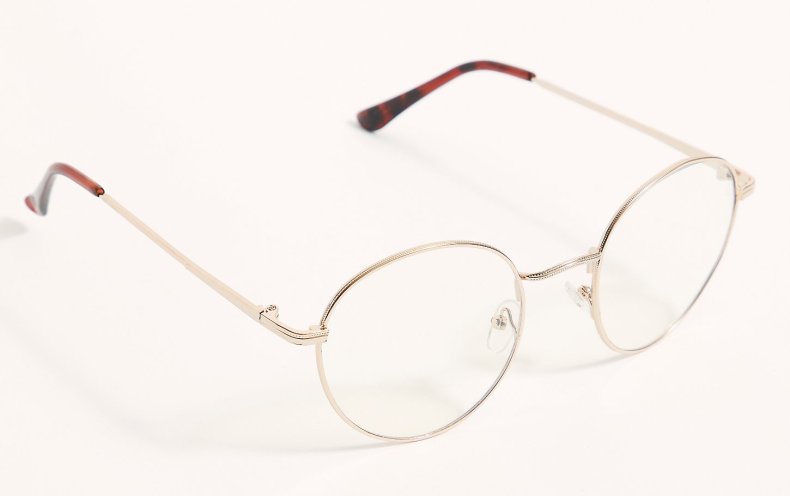 Free People has a dozen different blue-light filtering glasses for women that are stylish and effective. If you have a Free People store near you, you might be able to try on these frames before making a purchase.
Rion have gotten great reviews and are incredibly light. These blue-light-diffusing glasses have a classic, rounded shape and include clear lenses, thin wire frames and adjustable nose pads, all for a reasonable price.
Buy at Free People.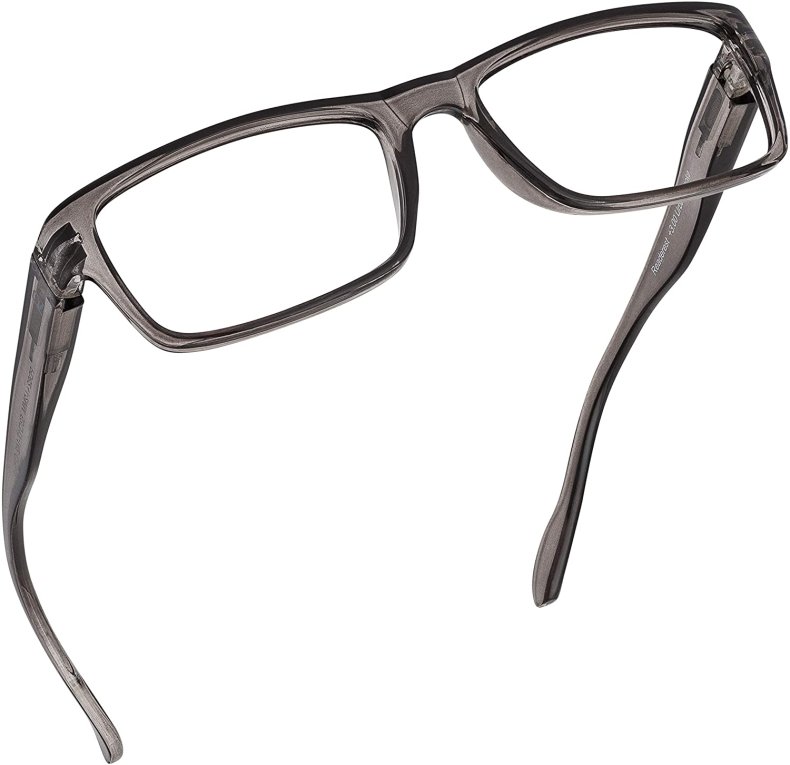 There are all kinds of different blue-light-blocking glasses, so if you haven't found what you're looking for yet, Readerest may be more of what you need for daily use. These particular glasses with blue-light-filtering technology feature the 2.5 magnification most commonly needed for reading assistance.
If you like this style but don't need the magnification, the frames can be purchased with standard lenses on Amazon. The magnification options span a wide range and can be found at the right strength for your eyes. Best of all, at $15.99 these reading and blue-light-blocking glasses should fit most budgets.
Buy at Amazon.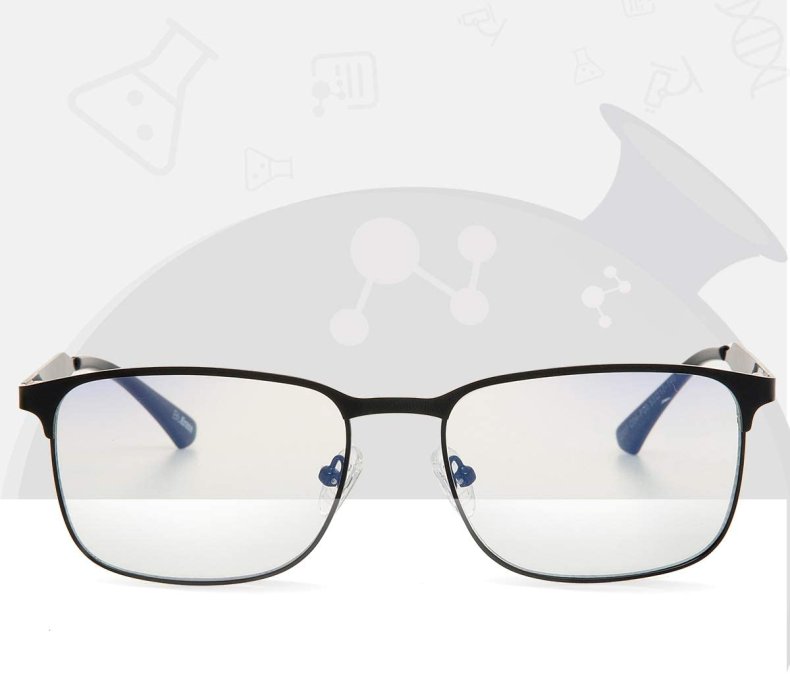 These Leaead BluErase frames are perfect for a modern look that won't draw attention. They're made from stainless steel for better durability and should hold up over the long term. They'll work for all the typical screens like phones, computers and TVs. Leaead come in at $16.99 and are available in a couple of different color options to suit men or women.
Buy at Amazon.
Newsweek may earn a commission from links on this page, but we only recommend products we back. We participate in various affiliate marketing programs, which means we may get paid commissions on editorially chosen products purchased through our links to retailer sites.