7 of the Best Canned Wines Under $10 a Can
Canned wine is the best thing that's happened to wine since the invention of the corkscrew. It's convenient, portable, usually less than $10 a can, and it's a great way to drink wine in places where it isn't usually served, like the beach, the park, or the pool.
Canned wine is a fairly new phenomenon, but it quickly gained popularity in the modern wine world. While the jury is still out on whether canned wine is better than bottles, there are some distinct advantages to the canned variety. Cans are durable, portable and easier to recycle. Plus, they're cheaper than their glass counterparts. In fact, cans are actually a viable option for winemakers who produce high volumes of wine.
It can also be a great way to get your non-vino drinking friends to try something they would normally shy away from. People are often nervous about opening a bottle of wine and drinking it because it can feel like a bit of a commitment.
Canned wines, on the other hand, are unassuming and approachable. Instead of popping a bottle at your next wine party, try popping tabs instead. Here are several unbelievably good canned wines that are easy to share.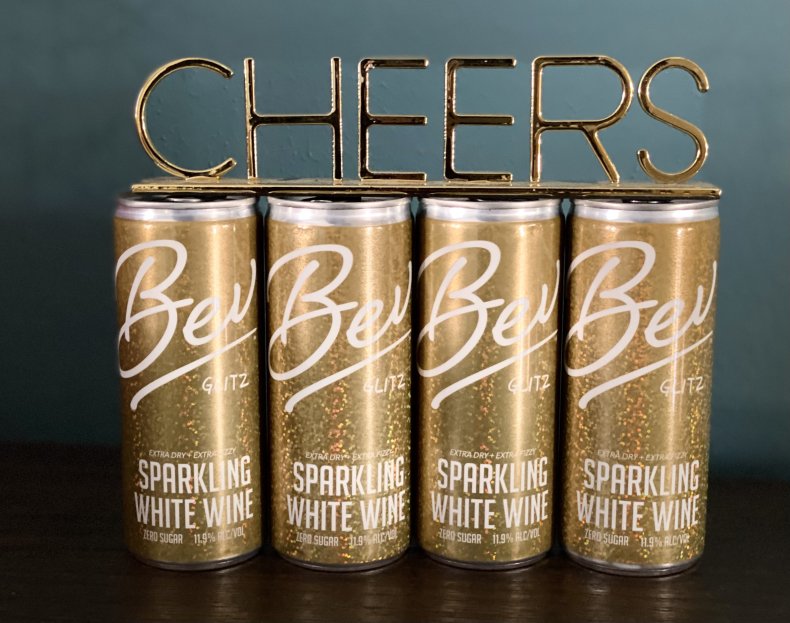 This little can of sparkle is a perfect guilt-free treat any time of day. This white wine beverage sparkles from the inside out. The Bev Glitz packaging made even an ordinary Tuesday day feel like a special occasion for me. The single-serving can is just right, and the zero sugar and low calories will leave you feeling so glamorous, never guilty.
Bev Glitz is a limited edition, so don't hesitate and order yours now. Other guilt-free offerings from Bev include Rosé, Pinot Grigio and a Sauvignon Blanc.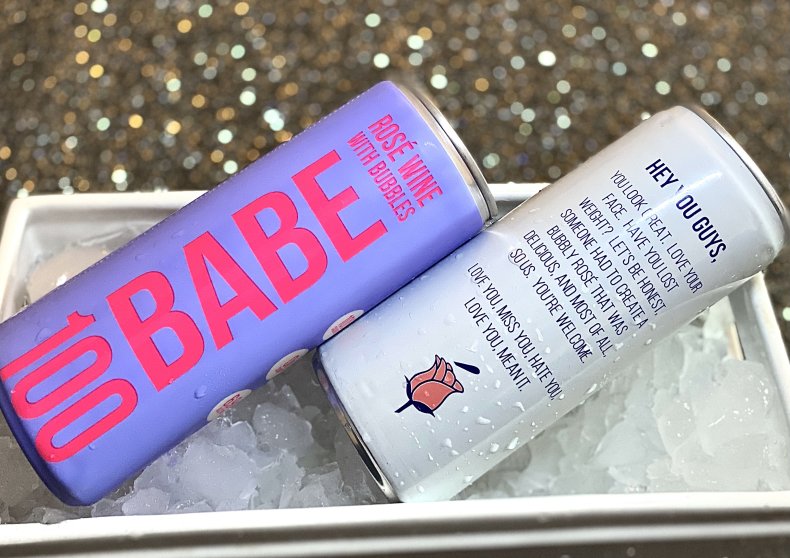 Babe's new canned rosé with bubbles has just 100 calories and zero grams of sugar, making it ideal for those who enjoy the light freshness of hard seltzer. Each can contains one full glass of wine and has 6.9 percent alcohol by volume (ABV). Also, the lavender-and-hot-pink cans are stunning and uplifting.
Buy at Target, Drizly, and BABE.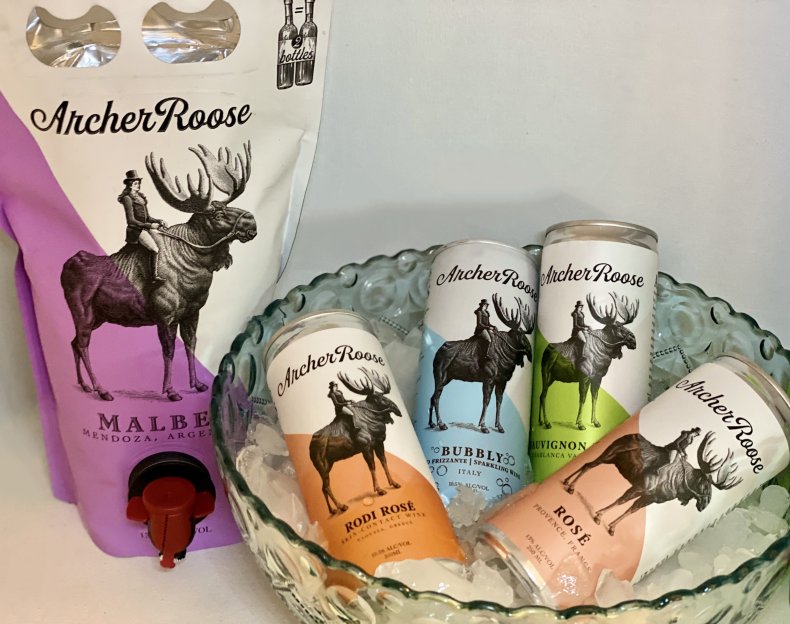 The canned rosé from Archer Roose is one of my personal favorites, It's delicious and refreshing all year long. It's a far cry from a basic summer rosé and tastes like much more expensive wine.
Archer Roose has another unique offering worth mentioning, bagnums. While not a can, it's also not a bottle. The packaging is perfect for taking to the park or pool. Each bagnum is equivalent to two bottles of wine. This allows guests to share at their own pace. If you're drinking alone, bagnums will keep the wine fresh for up to five weeks.
Buy at Drizly and Archer Roose.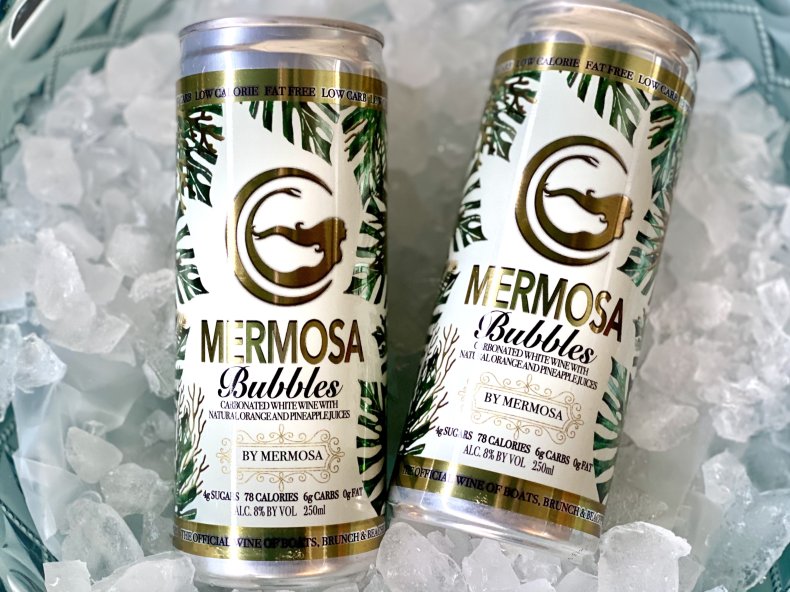 This can of bubbles is what you can safely consider a "portable paradise." Mermosa is a refreshing combination of Premium White Wine and Natural Orange and Pineapple Juices for a light, refreshing finish. This would be perfect for a brunch picnic with the girls or a beach-themed bachelorette party.
Buy at Mermosa.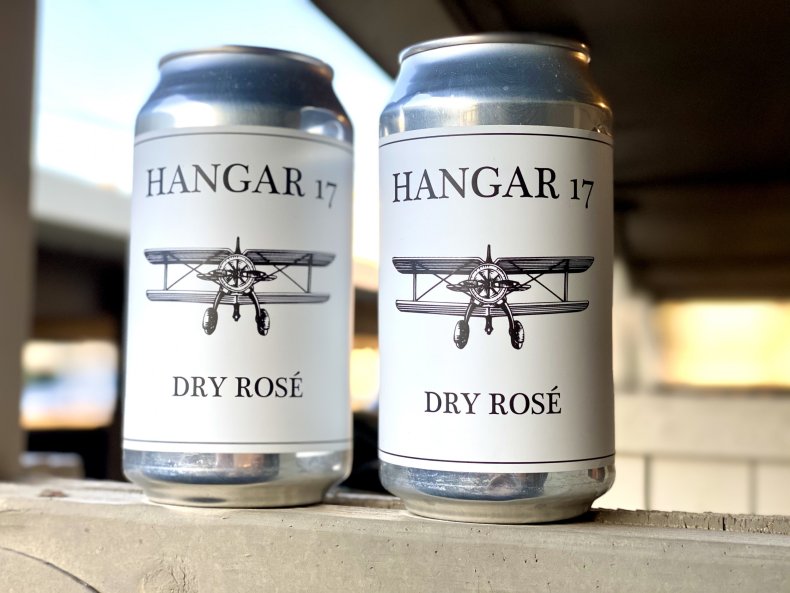 Hangar 17 Dry Rosé proves you don't have to be a wine snob or a craft-beer enthusiast to enjoy an amazing alcoholic beverage in a can. This Finger Lakes Dry Rosé opens up with the smell of dried cherry and watermelon. Next, the flavors of cranberry and cantaloupe present themselves. One 375 milliliter can is the equivalent of a half bottle of wine and with an alcohol by volume (ABV) of 12.50 percent.
Buy at Hangar 17.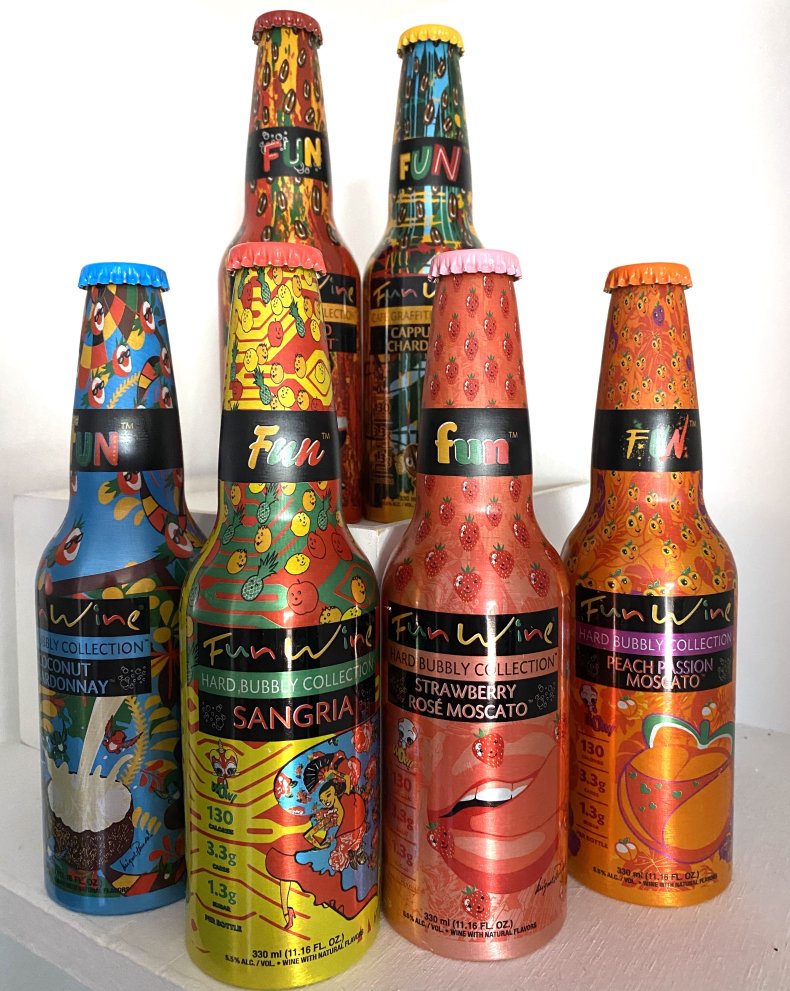 There is nothing average about the newest aluminum Fun Wine Hard Bubbly collection. These six, 330 milliliter aluminum bottles are adorned with the work of world-famous Latin Grammy and pop-graffiti artist Miguel Paredes. They've also added an ingredient never seen before in the industry: monk fruit. This allows every 5-ounce pour to contain only 59 calories. This makes indulging all the more enjoyable.
These wine drinks are lightly carbonated and the flavor combinations are intriguing, to say the least. The three new flavors—Peach Passion Moscato, Cappuccino Chardonnay and Espresso Cabernet—joined the current award-winning favorites Coconut Chardonnay, Strawberry Rosé Moscato and Sangria to create a collection that is as affordable as it is eye-catching.
Buy at Fun Wine.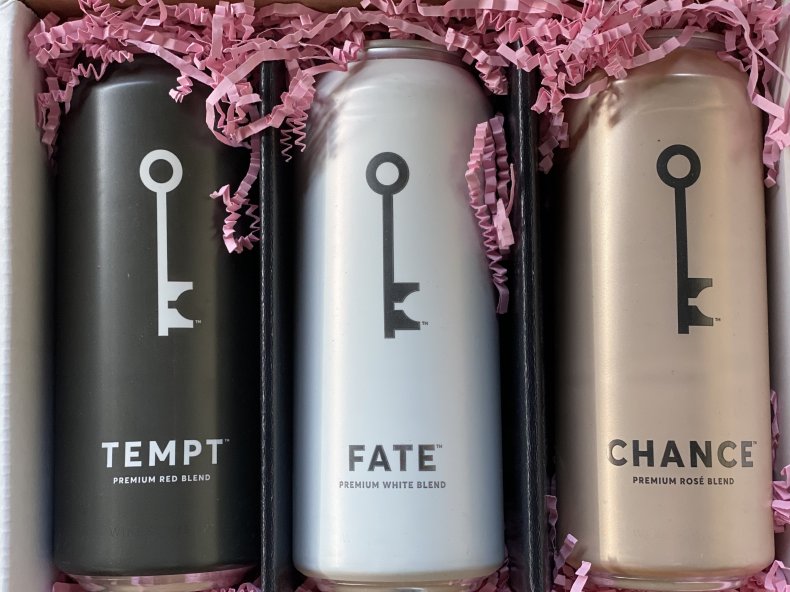 It was hard to resist the temptation of WineSociety's premium red blend, aptly called Tempt. This canned red wine is a combination of Syrah, Petite Syrah, Petite Verdot, Merlot and Cabernet Sauvignon, and it's super soft and smooth, with dark cherry fruit, cedar spice and ripe plum noticeable in each sip.
Each 500-milliliter can hold more than a half bottle of wine (three to four glasses), making it ideal for sharing at brunches or watching the sunset. The WineSociety club subscription allows you the opportunity to receive all three blend offerings, shipped right to your door quarterly.
Buy at Walmart and WineSociety.
Newsweek may earn a commission from links on this page, but we only recommend products we back. We participate in various affiliate marketing programs, which means we may get paid commissions on editorially chosen products purchased through our links to retailer sites.