7 Best Cheap Eats in London
London may be the capital of pricey dining but it's also crammed with amazingly affordable eats too.
Fact #1: London isn't cheap. The average meal at a mid-range restaurant for two people is about $70. Fact #2: if you know where to look (and you read below) you'll eat very well in the British capital without watching your bank balance hemorrhage. Fact #3: from breakfast to dinner, we've got you and your wallet covered in London.
View a Google Maps list of some of London's best cheap eats.
This diminutive Soho spot serves up bountiful Taiwanese buns stuffed with peanut-dusted pork belly, fried chicken, lamb shoulder, or pork confit. Snout-to-tail aficionados might dig into the trotter nuggets and/or the pig blood cake.
53 Lexington St.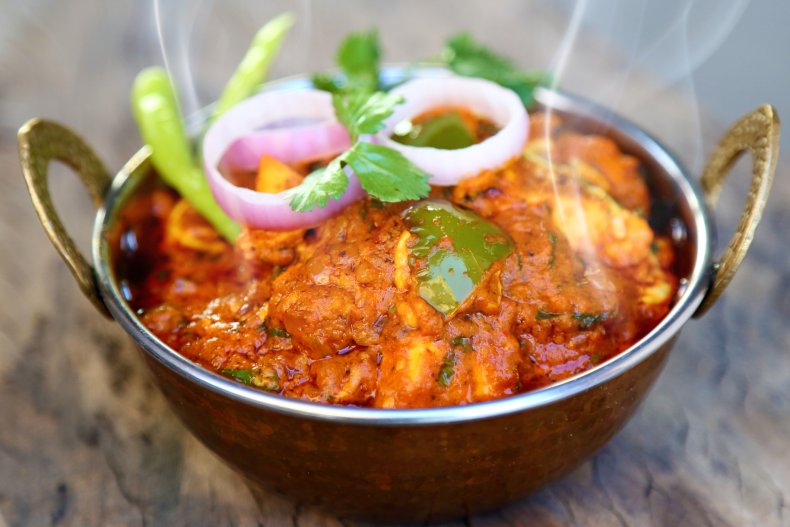 India Club
Somewhat hidden up a flight of stairs in the Strand Continental hotel, India Club has been a deliciously affordable discovery since 1946. Veggie curry for $7, samosas for under $4, and a takeaway lunch option that is just $6.50. It also just so happens that the Indian fare here is not only affordable but excellent too.
143 Strand
Elizabeth Gilbert made this pizzeria in Naples world-famous when she gushed about it in her travel memoir Eat, Pray, Love. Which is probably how the famed pizzeria was able to open a London branch. The pizza here doesn't compare to the original in Naples but it still one of the best options in all of London. The classic Margherita will set you back just $12—not a lot for one of the best pies this side of Mt. Vesuvius.
199 Baker St.
Le Hanoi
It's not the full-on northern Vietnamese eating affair you'd expect from a restaurant with "Hanoi" in the name—after all, pho comes with a side of bean sprouts, a very southern thing—but the food at this Chinatown spot is tiptop delicious. And affordable.
4 Macclesfield Street
Located in Brixton, Okan does viciously good versions of street food dishes from Osaka. The okonomiyaki, a sort of Japanese pancake, are excellent. And all for under $12 each. The pork and kimchi option is a standout. There are also affordable soup bowls laden with udon noodles and pork belly.
Unit 39, Brixton Village
Playwright Somerset Maugham once quipped that to eat well in England you should have breakfast three times a day. If you plant yourself at this no-frills Pimlico spot, you'll see why. You might also put on some weight if you eat their slap-up version of the traditional English breakfast three times a day: eggs, baked beans, sausage, toast, and coffee—and add some luscious black pudding on to that—for under $9. Maybe once per week would be enough.
17-19 Regency St.
Located in Fitzrovia, this Scando spot is a filling deal—just don't expect Noma or some other cutting-edge, foraged Scandinavian dish to show up in front of you. Instead, Scandinavian Kitchen excels at open-faced sandwiches—you can get three for just under $10—topped with scrumptious things like smoked salmon and avocado, meatballs, rare roast beef, and pickled North Sea herring. There are also comforting dishes like meatballs and mashed potatoes.
61 Great Titchfield St.