7 Best Coffee Makers to Buy at Walmart
A coffee maker is an essential part of any kitchen. It doesn't matter whether it's a 12-cup traditional brewing coffee maker or a manual pour over one; the key element is that it can make a cup of coffee any time of the day.
These coffee makers can all be found at Walmart and should suit a range of needs. Each of the makers on this list offers a unique way to make coffee for a specific type of person. The options include single-serve machines, traditional brewing methods and even one that can connect to Alexa for voice-activated, smart, coffee making.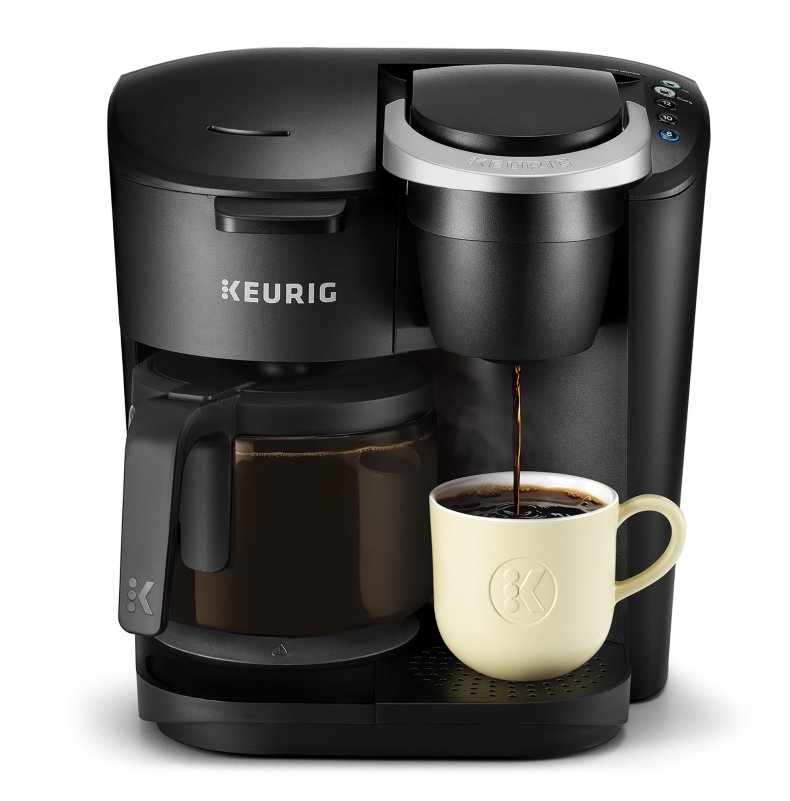 This K-Duo coffee maker is for the conflicted person who wants it all. This machine features a traditional brewing pot along with a Keurig K-Cup pods option as well. Brewing coffee in the pot can make up to 12 cups of coffee with its 60oz water reservoir. Using a K-Cup pod can make a single serving for days that less coffee is needed.
This Keurig coffee maker is a versatile product that can cater to multiple people in a household or just a single person that wants multiple ways to make a cup of coffee. Plus, it features the ability to brew coffee directly into a travel mug for mornings on-the-go.
Buy at Walmart.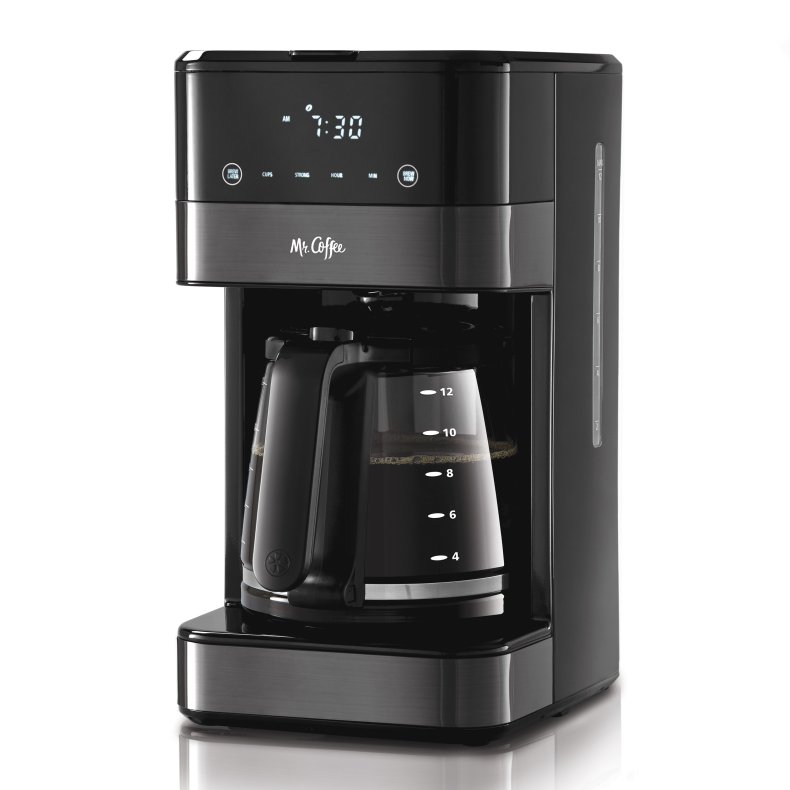 People trying to keep things simple and traditional will enjoy this programmable coffee maker from Mr. Coffee. It is a modern and sleek-looking coffee maker, but it still functions similarly to those makers from the last several decades. This maker can be programmed to start brewing coffee at a later time from its LED front-facing buttons.
The pod can accommodate up to 12 cups of coffee, and it even will try to automatically adjust the number of cups it makes based on how much water you put into it. This isn't the most advanced or flashiest coffee maker on this list, but it is a tried and true design that should fit into most kitchens.
Buy at Walmart.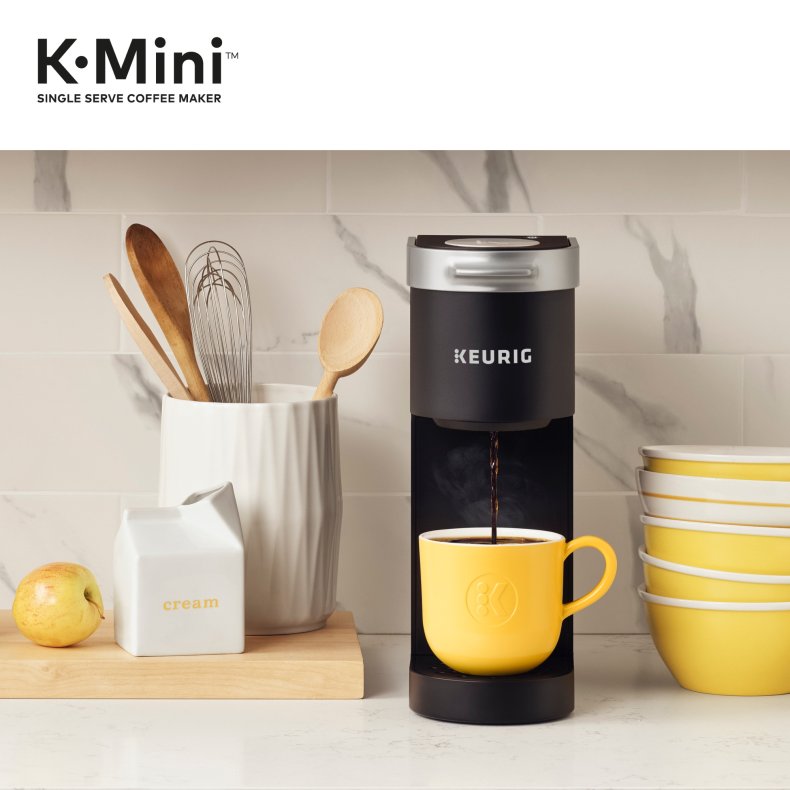 Most mornings, I only need a single cup of coffee, and so this Keurig K-Mini Coffee Maker has worked great. Brewing a single cup of coffee does not mean only sticking to a single amount of coffee either. This machine can brew between 6oz and 12 oz, depending on what mug you want to fill up.
The best thing about this maker is that it's compact and free of any frills. At 4.5-inches wide and just over 11-inches deep, it should fit on most counters, and the cord even fits directly into the back of it when it's not in use. Fill up your cup with water, dump that into the tank, pop in a K-Cup and press start. That's all it takes for a reliable cup of coffee.
Buy at Walmart.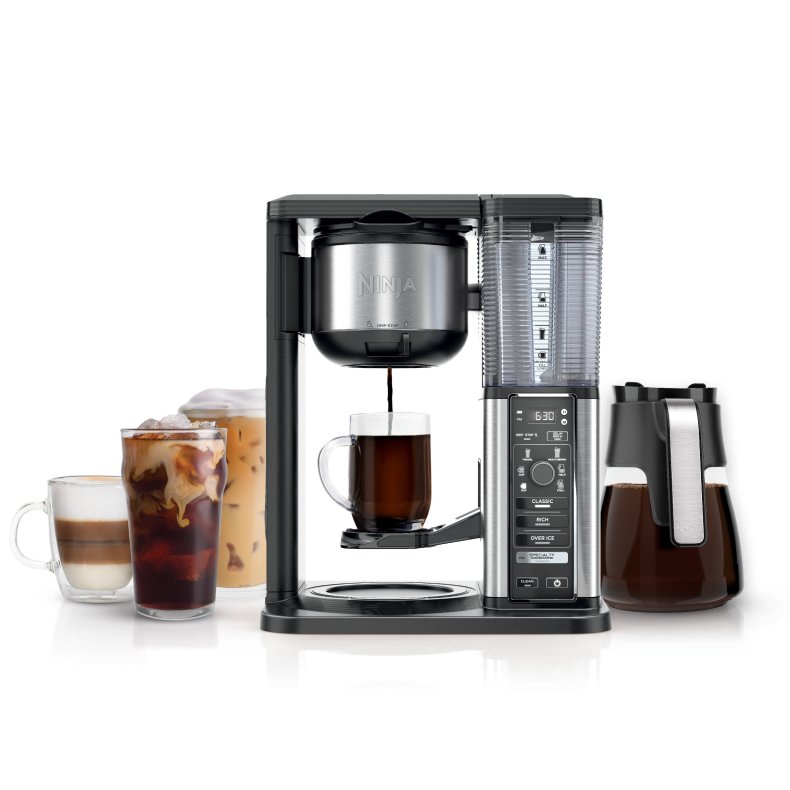 Ninja's Specialty Coffee Maker is for the adventurous crowd. It will brew a standard pot of coffee, but that's not why you would buy this machine. It will brew a rich coffee concentrate that can be used to create lattes, cappuccinos, macchiatos and other coffeehouse-style drinks. It supports adding in hot or cold frothed milk for more specialized drinks than standard coffee makers.
This Ninja coffee maker can do cold brew, which it claims isn't water-down. Summer mornings might require a cool pick-me-up and a cold brew, instead of a hot cup of coffee, maybe the best way to do that.
Buy at Walmart.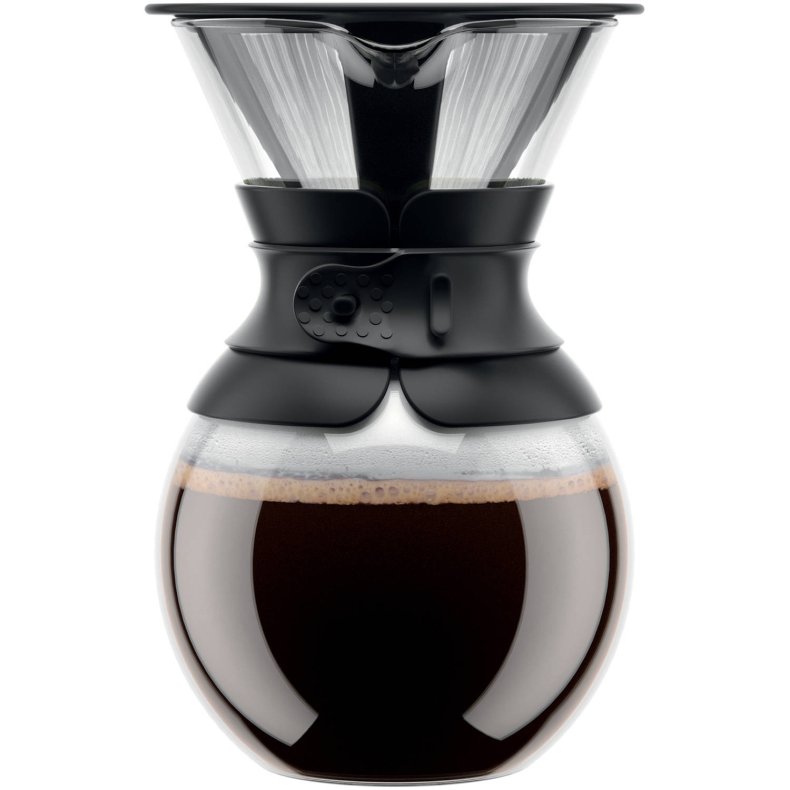 An automatic coffee maker is great for a lot of uses, but the manual process of brewing your own coffee is nice too. This Bodum coffee maker for pour-over includes a permanent, stainless steel mesh filter, so you don't have to keep replacing them — you only need to wash it after each use. It also is constructed with heat-resistant glass.
It advertises eight 4oz cups of coffee, which will probably be closer to six cups. You will also need to have a kettle to heat your water and pour it over the coffee grounds.
Buy at Walmart.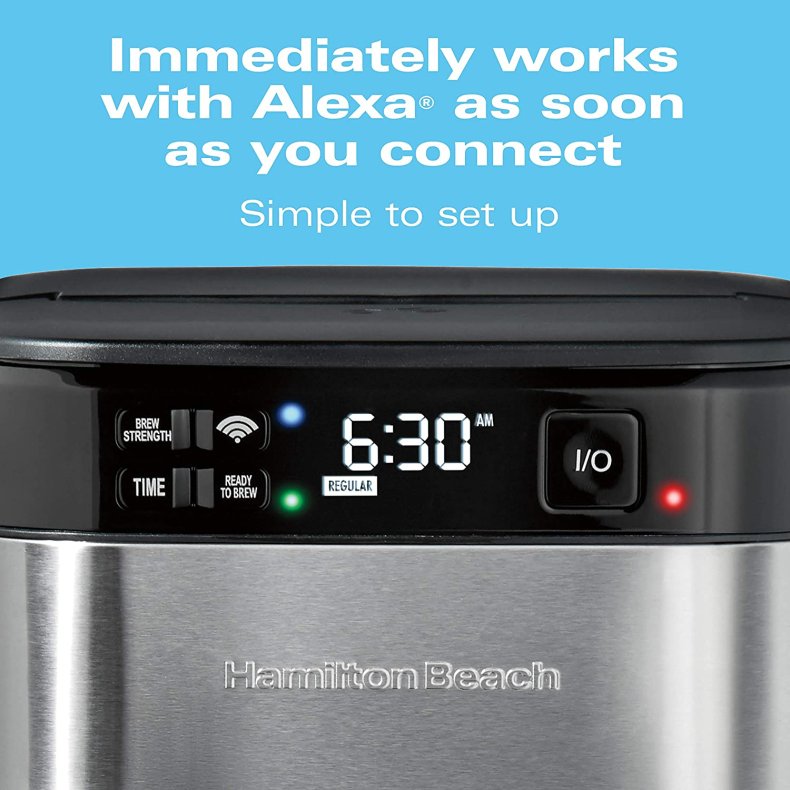 The smartest coffee maker on the list is this Hamilton Beach Smart Coffee Maker. It features Amazon's Alexa voice assistant built-in, so you can give it specific commands in the coffee-making process.
While you'll still need to manually add a filter, water, and coffee grounds, this smart coffee maker can perform tasks like start brewing, change brew strength or turn off the coffee maker by listening to your voice. The off function can work after you've left your house through the Alexa app, which might provide peace of might for the forgetful. Plus, just asking to change the brew strength is easier than stabbing at buttons.
Buy at Walmart.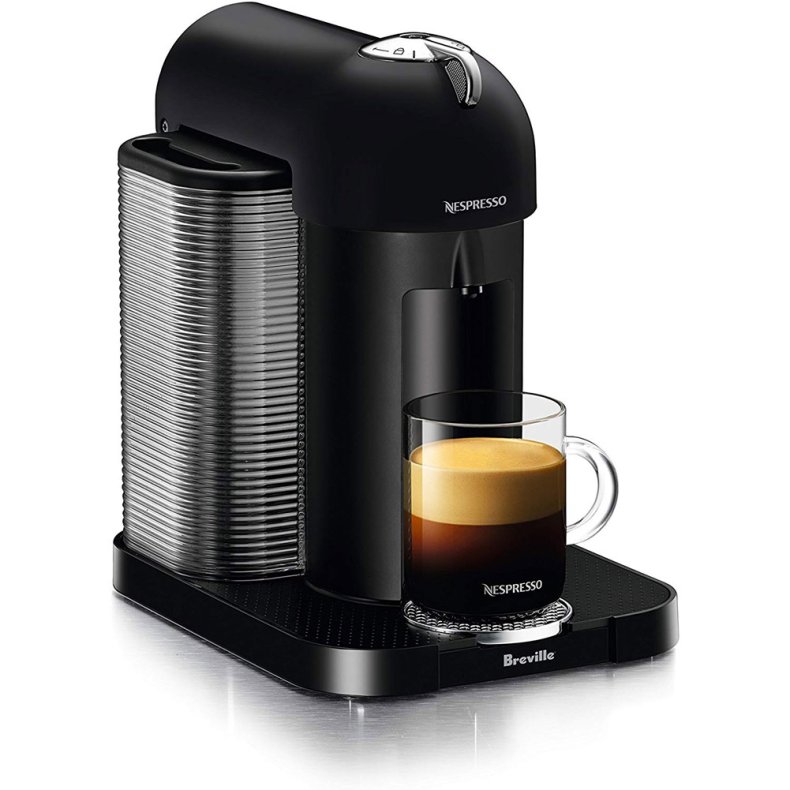 Folks looking to elevate their coffee game may be interested in this Nespresso espresso machine from Breville. It can make five different size cups such as a 1.35oz espresso, double espresso at 2.7oz, a Gran Lungo at 5 oz, a standard 7.7oz Coffee or a 14oz Alto. Plus, it's fast, with only 15-20 seconds of pre-heating time needed.
Nespresso pods make it easy to get a variety of flavors and choices for your coffee and espresso needs — just don't go crazy sampling them all at once.
Buy at Walmart.
Newsweek may earn a commission from links on this page, but we only recommend products we back. We participate in various affiliate marketing programs, which means we may get paid commissions on editorially chosen products purchased through our links to retailer sites.